Episode 4 – Our First Mailbag!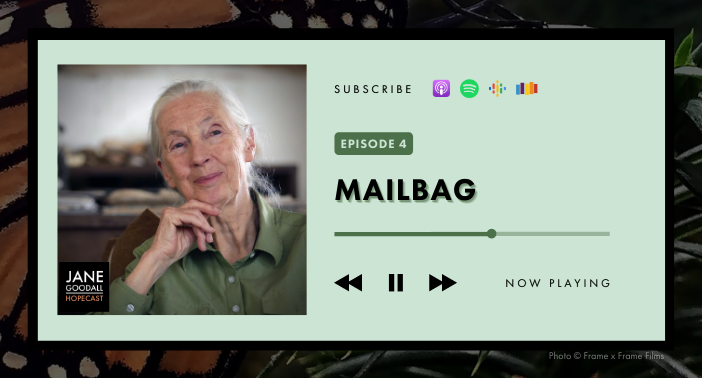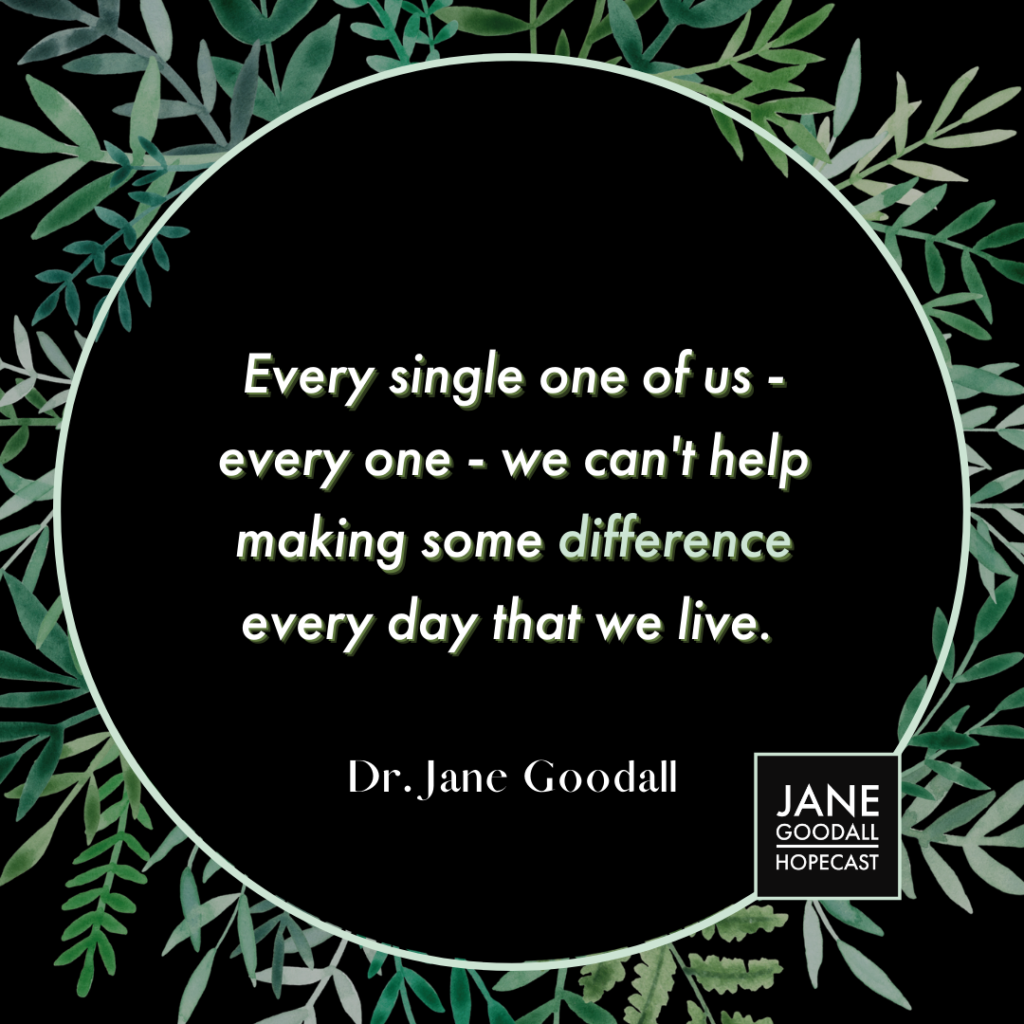 We couldn't do a feature of favorites without mentioning our mailbag episodes with submissions from our Hopecasters! This episode was our first chance to dig into the thoughts and feelings of global Hopecasters – and what wonderful messages we received! In the episode, Jane responds to Hopecasters with advice on seeing 'mistakes' as learning opportunities and remaining hopeful when the world's issues seem overwhelming.
Jane also learns about the philosophy of "heartening" from an indigenous leader in Colombia, which is one of the most 'heartening' moments from Season 1!
---
SPREAD HOPE & TAKE ACTION
SUBMIT TO OUR MAILBAG: You have the chance to submit for the opportunity to be featured in our mailbag episodes! Share what your greatest reasons for hope are, questions, and/or stories of being inspired by Jane for a chance to be featured.
BECOME AN OFFICIAL HOPECASTER: And that's not all – the Jane Goodall Hopecast is a movement fueled by hope and driven by the action of each and every one of you, our Hopecasters. To keep hope alive and help transform it into real change, you have the opportunity to support the Jane Goodall Hopecast today! By becoming an official Hopecaster, you'll get access to a special Hopecaster gift, and other exclusive podcast opportunities. Join us as a Hopecaster, making this podcast and movement possible as we get curious, grow compassion, and take action to build a brighter tomorrow.