Dr. Jane Goodall has always wanted to share stories about the natural world. As a child, Jane's dream was to go to Africa, live among wildlife, and write books about her observations. As a scientist, she showed that visual storytelling has the power to transform understanding of our relationship to other animals and the planet we share. After over 60 years of groundbreaking research and activism, JGI is taking Jane's visual storytelling legacy and archive into the future. By partnering with MediaValet, a leader in Digital Asset Management (DAM), JGI is developing a one-of-a-kind way to store, organize, analyze, and share the wealth of knowledge that is Jane's living legacy.
A Tech Breakthrough for a One-of-a-Kind Archive
The value of the DAM for JGI spans across marketing to scientific research, and everything in between. Prior to this transition, JGI had difficulty streamlining processing and storage of assets both due to the sheer volume, number of users, and global chapter system. Duplicates, hard storage, and lack of common naming made for an inefficient and scattered puzzle of materials. As an organization with many stakeholders and partners, it was also difficult to ensure the safety and privacy of our materials without keeping them locked away.
Today, by working creatively with MediaValet, JGI is taking our archive to the next level. Not only are we better able to store and organize data, we have also created more open access for users to upload and download assets. Most remarkably, we now have the elegant ability to analyze the assets for scientific purposes.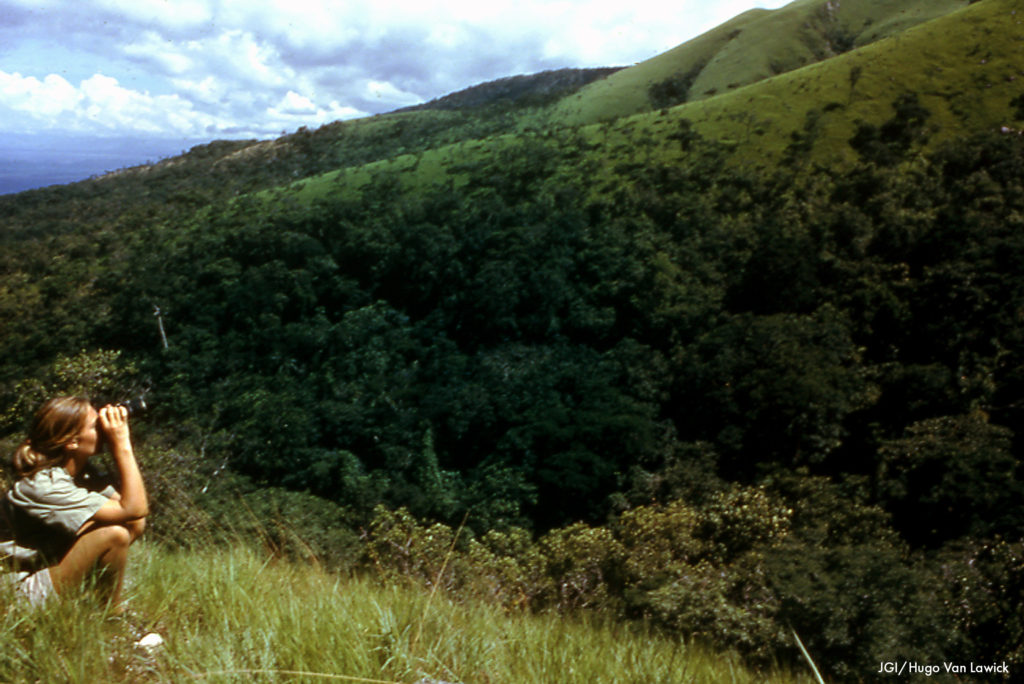 What was also really beautiful about the relationship, was having the opportunity to interface with David MacLaren (Founder & CEO of MediaValet) and really align our values. He saw an opportunity with us to create a digital home for JGI's archive and helped us to map out the full vision. I can't tell you how many decades we've been trying to figure this out and it's great to finally have the opportunity to do that. It started out as a project to find a spot for our imagery, but now, I think we've lost count of all the different applications – especially scientific ones – we can see for MediaValet."

Shawn Sweeney, associate vp of Communications & Policy, the Jane Goodall Institute
By using MediaValet's artificial intelligence tools we're increasing accessibility to not only view the assets, but also contribute to the metadata. This allows open access to the longest running wild chimpanzee study in the world. We're adding thousands of hours (36 terabytes) of research footage from the field to MediaValet. This is huge, as researchers will now go to one location to call up any photo, video or data from any day.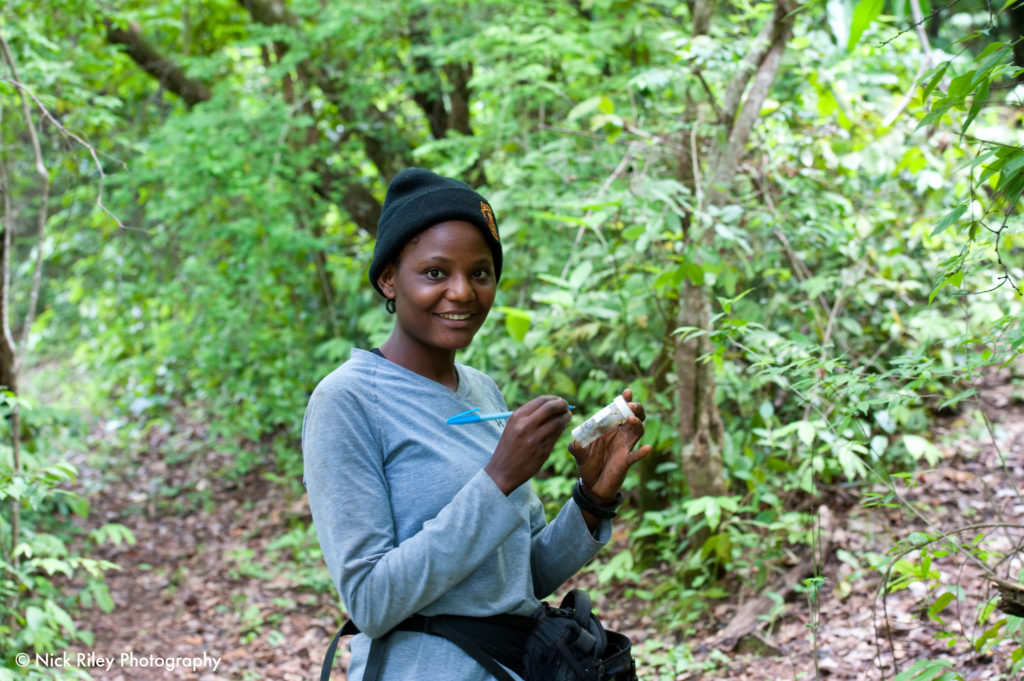 From Notebooks to the Net – A Leap Forward
Automatically transcribing handwritten research notes

We have 60 years (equating to 17 terabytes) of paper records that include critical observations from the field. Many of these have already been digitized and imported into MediaValet. The handwritten notes – in both English and Swahili – are automatically transcribed and added as searchable metadata. This makes these notes significantly more accessible and searchable from across the globe.
Using facial recognition to identify specific apes in footage

JGI has been working on a few different chimpanzee facial recognition projects for years now. We have terabytes of footage and photos, and we're hoping to train AI models to recognize specific chimpanzees within these assets. Working with MediaValet, we've already had our first successful facial recognition from footage of a chimpanzee. We also hope to eventually train AI models to detect behavior – for example, termite fishing. This would help streamline work, as researchers could jump to specific video clips quickly.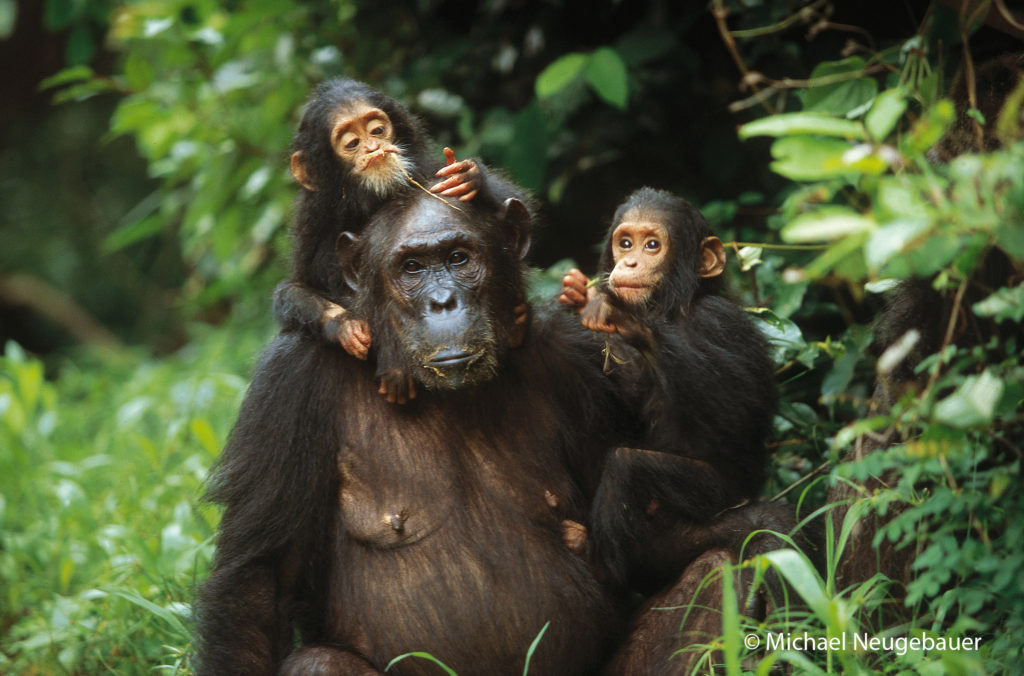 Sharing Jane's Vision and Story with the World
Fundamental to all of this work is the ability to distribute and share this unique treasure trove of archival assets with the world. From marketing JGI's work, to telling Jane's inspiring story, these assets are some of the most precious and invaluable resources for this and future generations. Thanks to the support and tools of MediaValet, not only will we secure these materials in perpetuity, but we will be able to share these stories like never before. Together, we're taking Jane's living legacy into the next 60 years and beyond.
Learn more about this extraordinary partnership here.
---

The Jane Goodall Institute is a global community conservation organization that advances the vision and work of Dr. Jane Goodall. By protecting chimpanzees and inspiring people to conserve the natural world we all share, we improve the lives of people, animals and the environment. Everything is connected—everyone can make a difference.