Episode 3 – Youth Activist Genesis Butler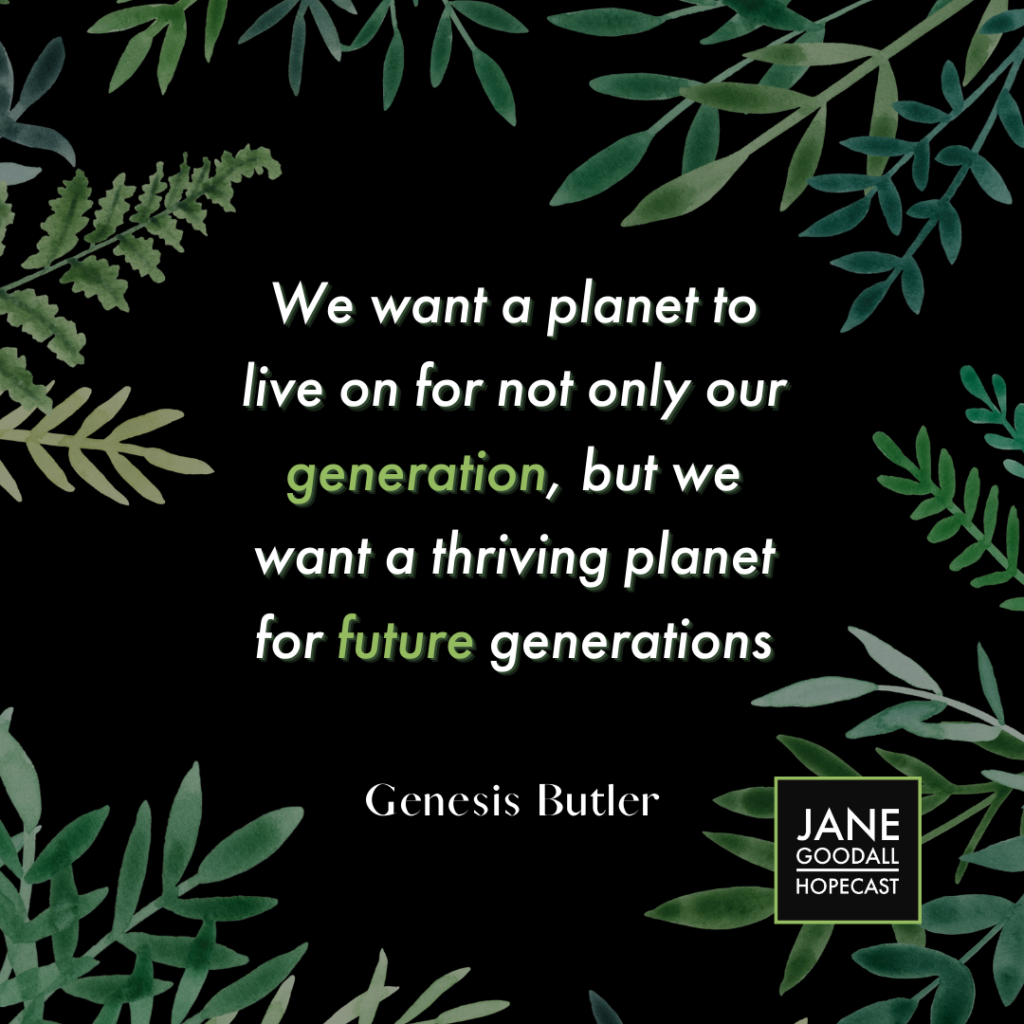 Episode 3 is proof of Dr. Goodall's message about the power of young people given the support to make a difference in their communities – it's one of her favorite reasons for hope! Genesis Butler is a youth activist focusing on animal rights, plant-based lifestyles, and climate. In this episode, she and Jane talk about how they came to their shared passion for animals and nature from a young age.
They also look forward, considering what it means to be an activist today, and what it might mean for tomorrow.
---