Episode 15 – Marine Biologist & Policy Expert Dr. Ayana Elizabeth Johnson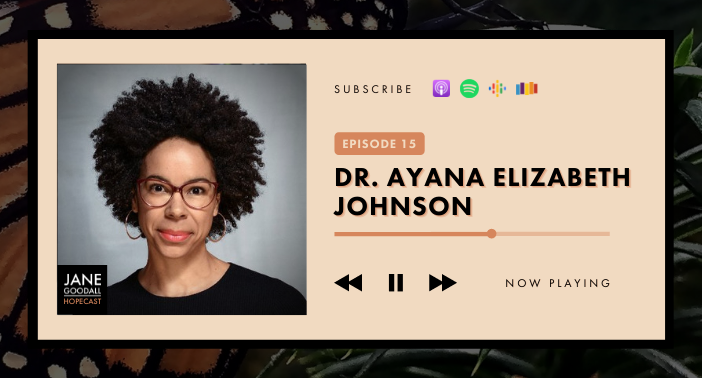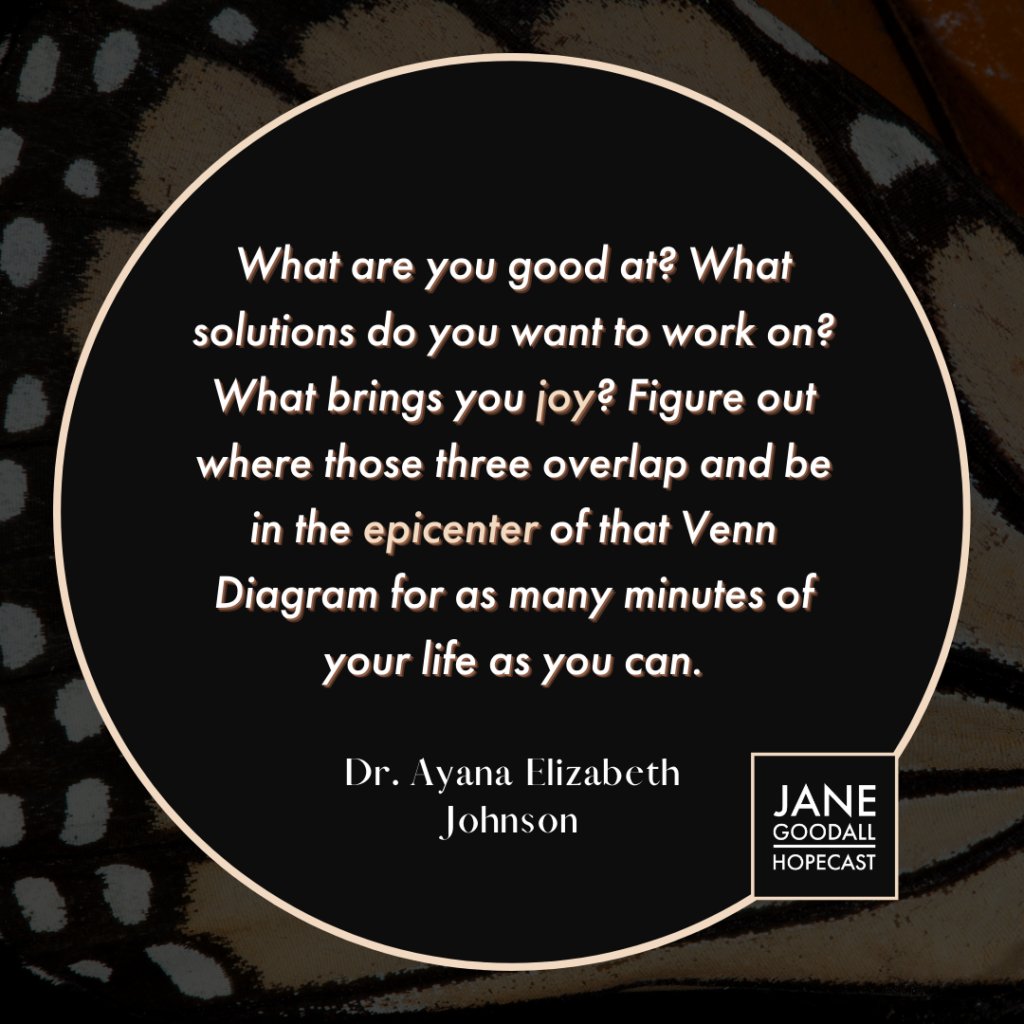 Dr. Johnson is a marine biologist, author, policy expert and co-editor of 'All We Can Save,' co-founder of Urban Oceans Lab, and co-creator of the 'How to Save a Planet' podcast. In this episode, Dr. Ayana Elizabeth Johnson joins Jane to explore the meaning of 'hope' through the lens of their unique experiences and philosophies around inspiring individual and collective action.
As believers in the magic of storytelling and the power of community to inspire positive change, they emphasize why each of us has a role to play in protecting the environment, whether we're focused on the trees, the seas, or both!
And that's not all! Go to to our final page for a special bonus feature…
---