Episode 14 – Mother to Chimpanzees of Tchimpounga, Rebeca Atencia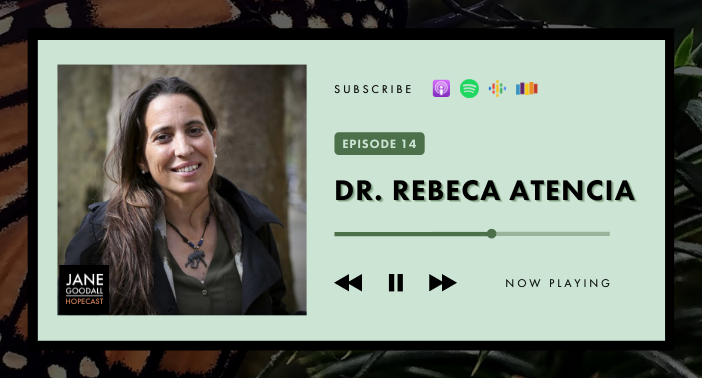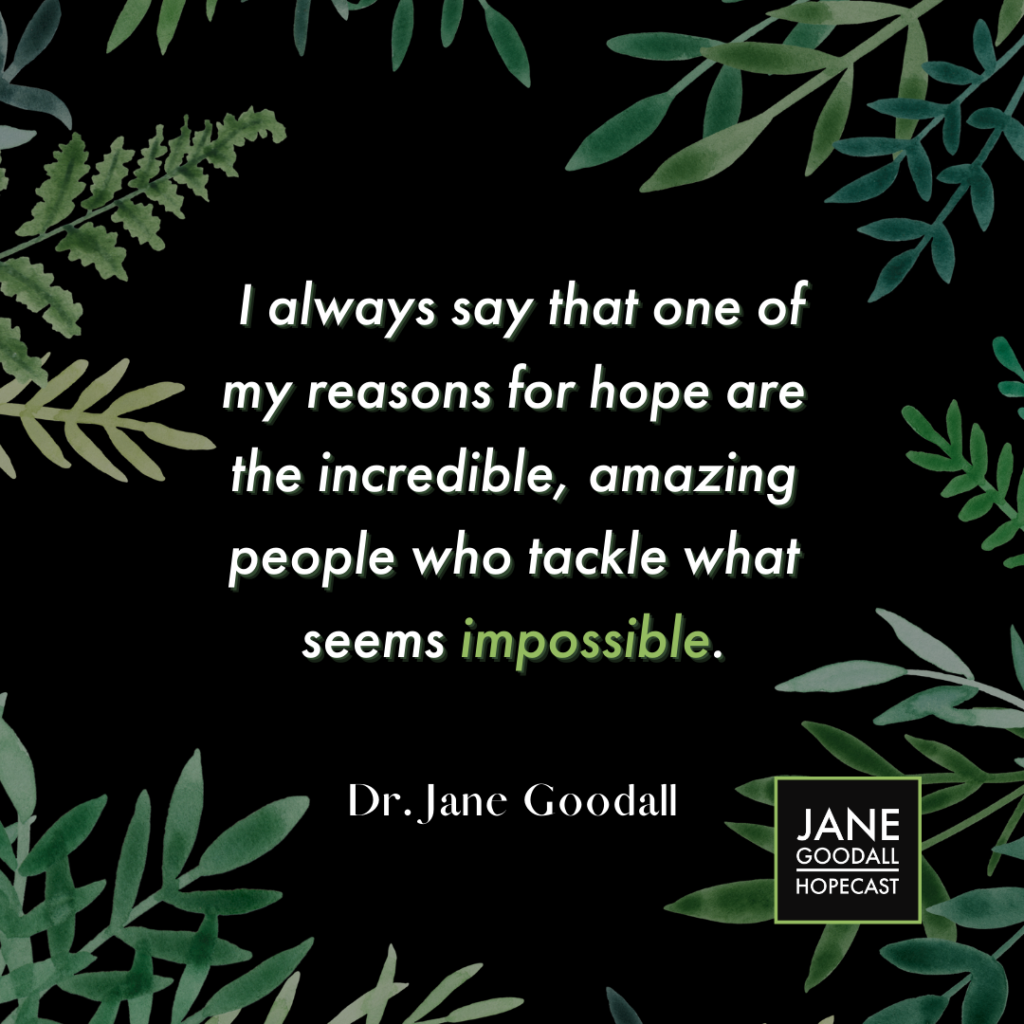 Jane has been working with Dr. Rebeca Atencia for over 16 years, and they have many stories to tell! Dr. Atencia is the head veterinarian of JGI's Tchimpounga Chimpanzee Rehabilitation Center and Executive Director of JGI Congo. When we listen to this episode, we are inspired by the shared hope they place in the world's caregivers, rescuers, and advocates for chimpanzees and all wildlife.
Listen to the episode to hear "the mother of the chimpanzees of Tchimpounga," as Jane calls her, share her many stories – including the incredible time one chimpanzee saved Rebeca's life.
---