Dr. Jane Goodall is famous for her boundless devotion to protecting wildlife and their ecosystems. Though her heart in many ways belongs to the chimpanzees of Gombe, Tanzania, where she first made so many mind expanding discoveries, she is truly a woman of absolute adoration of all living things. Among her favorite animals, and those with a particular place in her imagination, are the great, wise elephants of Africa. Each year for World Elephant Day, Dr. Goodall takes time to express her thoughts on the state of elephants, and remembers in vivid telling her experiences with these remarkable beings. As we believe, everything is connected, and our ability to save other species is directly related to how effectively we're able to stand up for vulnerable species like elephants. Today, and as a part of a commitment to protect those who cannot speak for themselves, let us use Dr. Goodall's words as a way forward to take on the ivory trade and save elephants, for good.
Dr. Jane Goodall Speaks Out For Elephants
2015
Today is a Day for Elephants 
"African elephants, today, are victims of the ivory trade. They are being slaughtered by the thousands – on average 100 each day. Save the Elephants (the NGO founded by Iain Douglas Hamilton) estimates an average of 33,000 elephants were lost to poachers every year between 2010 and 2012. Over 64 percent of elephants in Central Africa have vanished in the past decade. And in Tanzania, where poaching has been shocking, the estimated number of individuals has dropped from almost 110,000 to just over 43,000 in the past five years. At this rate, some populations may well be utterly gone in about ten years."
Read the full article here.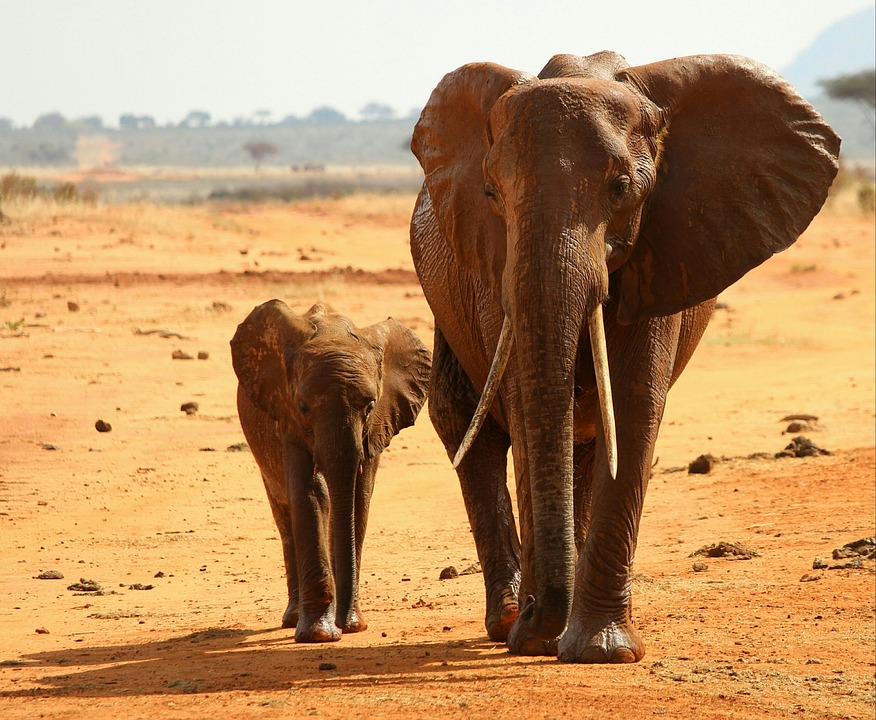 ---
2016
Jane's Message for Elephants 
"…I am thinking of the magical times when I have been privileged to watch wild elephants in different places in Africa. How wonderful it was to see them feeding, using their trunks like hands to pick leaves overhead, or tear up lush green grass in great bunches, then push the food into their mouths. And special times when I watched them bathing in a river, sucking up trunk fulls of water and squirting it over their backs, sometimes submerging with just the tips of their trunks showing like periscopes above the water. And what fun the young elephants have playing in the water, squirting each other and messing about like kids in a swimming pool.
There are close supportive bonds between family members that can last throughout their 60 or so years of life. They have the same emotions of happiness, sadness, fear, despair and so on as we do. They try to help family members or friends who are wounded. And they grieve when one dies. And, because of the value of ivory, nearly 100 elephants die every day. Each one with his or her own personality and a valued member of the herd."
Read the full article here.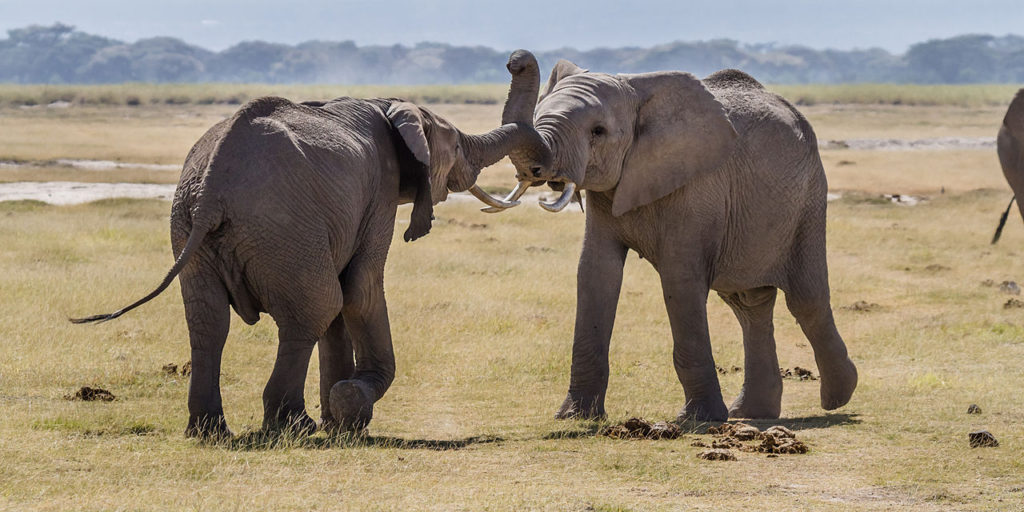 ---
China Announces Commitment to End Commercial Ivory Trade 
"I just received the wonderful news that China will shut down its legal commercial ivory trade, completely, by the end of 2017. It is fantastic news for the elephants and for those fighting to save them since China is the biggest market for ivory."
Read the full article here.
---
2017
 Dr. Jane Goodall Supports Hong Kong Ivory Ban
I am writing to express my support for the Hong Kong government's ivory ban.  I believe this to be an extremely important legislation in view of the unacceptable slaughter of live elephants simply to supply ivory for international trade.
For the same reason I fully support the Hong Kong government's proposed increase in penalties for wildlife crime.  It is not only elephants, but also rhinos, tigers, pangolins and many other species who are being pushed to the very brink of extinction in the wild by international trade in wildlife – including the live animal trade in addition to body parts.
Finally, I strongly OPPOSE the suggestion that the Hong Kong government should pay any compensation to the Hong Kong ivory traders for their stocks.  I understand that the traders have been warned for many years that they should prepare and sell their ivory stocks. Moreover the proposed ban was announced 15 months ago and, in addition, the traders  have an additional 5 year grace period once the  legislation comes into force. If compensation is offered the traders will seek to increase their stocks (from illegally poached elephants) before the ban is finalized.
Elephants populations in Africa are facing unprecedented levels of poaching, rangers are losing their lives, and the tourist industry which brings in desperately needed foreign exchange to many African countries has already been adversely affected.
For the above reasons, and on behalf of the elephants themselves (long lived, highly intelligent and extremely social) I urge the Hong Kong government to impose the ivory ban, introduce increased penalties for all wildlife crime, and refuse to compensate ivory traders for their stocks.
---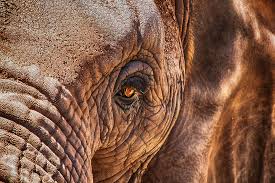 30,000 African elephants are slaughtered each year for their Ivory. It is up to us to say, boldly and unequivocally, elephants are only valuable when alive. For all the reasons Dr. Goodall has outlined and voices all year, and all the reasons elephants live in our collective consciousness as beloved, spectacular animals, we must end the demand. Today, we continue to accept only a future world in which elephants are safe, free, and alive.
Show you want to end illegal wildlife trade & join ForeverWild #4EverWild
---

The Jane Goodall Institute is a global community conservation organization that advances the vision and work of Dr. Jane Goodall. By protecting chimpanzees and inspiring people to conserve the natural world we all share, we improve the lives of people, animals and the environment. Everything is connected—everyone can make a difference.

---