Harvest for Hope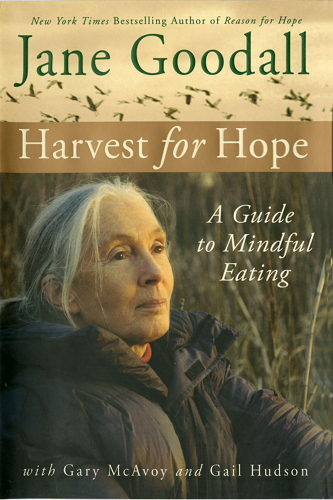 In Dr. Goodall's book Harvest for Hope, published in 2005, the main message is that all living beings need food and nutrients to survive, but we truly are what we eat. Dr. Goodall writes about the religious and cultural significance of food, the importance of organic foods, the history of agriculture, and how we can support farm animals and family farms. In our society we have become accustomed to eating whatever we want whenever we want it. If we are more aware of how food is processed and where food comes from, we would live a more sustainable life. Dr. Goodall writes,
When I was young we had no option but to eat those things that were in season. We waited eagerly for the first green beans or the first brussels sprouts, vegetables that came just once a year.
Get your own Harvest for Hope here.