In 2020, JGI completed one of its largest socio-economic baseline research studies to support its USAID-funded Landscape Conservation in Western Tanzania (LCWT) program. The study, which focused on the Gombe-Masito-Ugalla (GMU) landscape, investigated ways to protect habitats while supporting human communities.  
This work is a part of JGI's Tacare approach. It all began when in the early 90s, Jane was in a small airplane flying over Gombe. When she looked down, she was shocked by what she saw. Hill after hill had been stripped of its dense blanket of trees; they were completely bare. The home of the precious chimpanzees was disappearing before her eyes. She saw only one solution: efforts to conserve chimpanzees and their habitats must happen through working with and empowering local people – not just as participants, but as leaders and stewards of their lands to achieve a sustainable future. This is Tacare.  
The Lake Tanganyika Catchment Reforestation and Education (TACARE) program was designed as a pilot project to protect chimpanzees outside National Parks by addressing poverty and supporting sustainable livelihoods in villages around Lake Tanganyika.  Now known as Tacare, it represents the Jane Goodall Institute's (JGI) community-centered conservation approach. The Tacare philosophy is based on the principle that local people are the most connected to and dependent on healthy landscapes and ecosystem services. Tacare also acknowledges that though local people are the most impacted and vulnerable when ecosystem services disappear, they are also the best stewards of their own environment, and that every community member can make a difference every day. Beyond just collaboration, Tacare is about local ownership of the process of human development and managing local environments.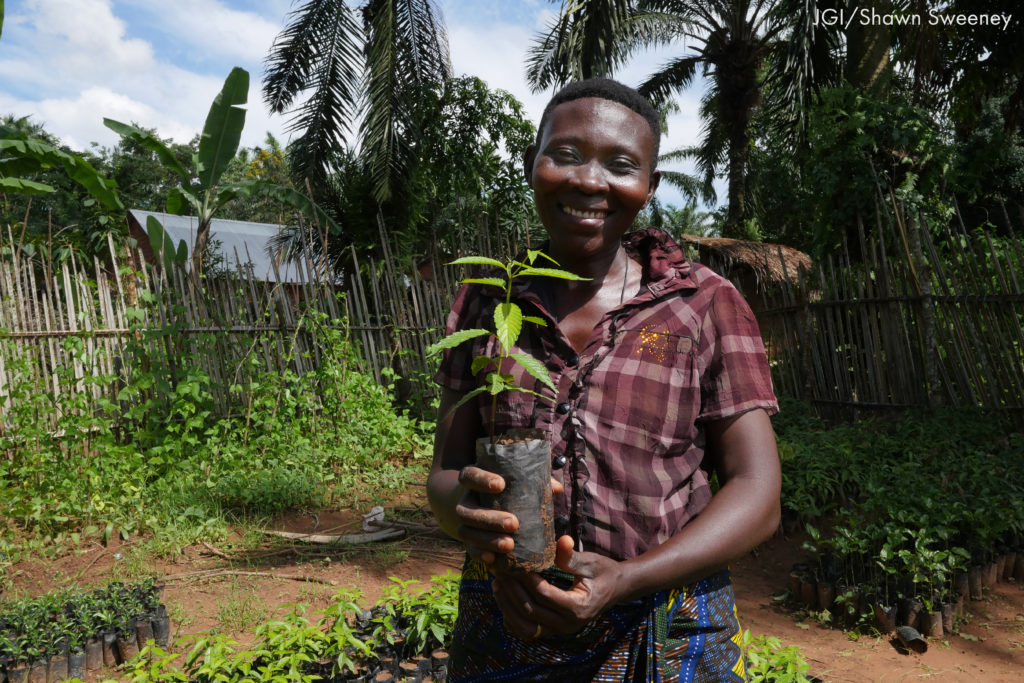 According to this new LCWT socioeconomic survey conducted in 2020, systemic poverty, limited educational opportunities, and poor infrastructure are barriers for all members of the community to play an active role in natural resource management, and according to the report, women must overcome many more obstacles than men. However, several important opportunities emerged. Ninety percent of those surveyed said they would feel badly if the forest disappeared, and many of those surveyed were aware of more sustainable actions such as regulating tree cutting, banning charcoal burning, guarding the forest, and collecting only dry firewood. Most individuals understood the benefits of land-use planning, and roughly half had some knowledge of family planning and approved of its use.  
With these findings, LCWT can better advance Tacare through sustainable livelihood support, trainings, and campaigns to best serve the needs of local communities while advancing conservation goals.  
Learn more about Tacare in our storymap here.