The Democratic Republic of the Congo is a biodiversity hotspot which contains an essential population of chimpanzees and critically endangered Grauer's gorillas. JGI is the co-coordinator of the Eastern DRC Conservation Action Plan and has been driving collaborative action towards shared goals alongside participating NGOs, government officials, and community members for years. As part of the work to combat illegal wildlife trade, particularly great ape hunting, this group focuses on behavior change to better understand the drivers of this threat and potential alternatives.
In 2020, research revealed that women are the primary sellers and traders of hunted wild fauna, that this work is difficult, and that the main decision to participate is influenced by lack of livelihood alternatives.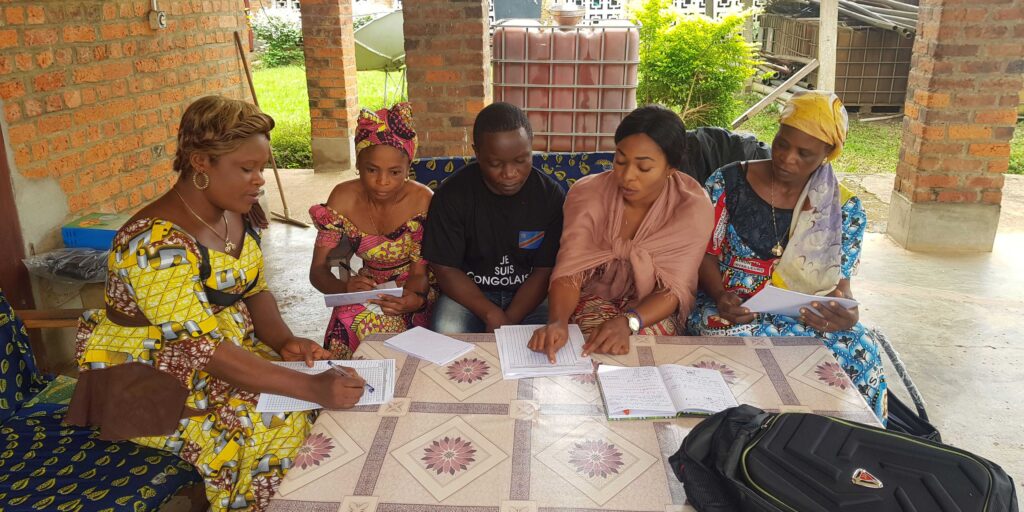 Because it was found that women play a powerful role in influencing market direction of wild meat consumption, JGI conducted a pilot project that focused on organized women's groups in three communities. Known as "Amka kwa mabadiliko," or "Wake up to change" in Kiswahili, the project attempts to increase governance capacities and develop alternative livelihoods through women's collectives where the main livelihood is the selling of hunted wild fauna. These alternative livelihoods are discussed through, chosen by, and specific to each community. Some of the best outcomes have been increasing positive attitudes demonstrated by participating members.  
"The empowerment of our women's group is for me a very positive result as we come together and decide as a team for the implementation of our community project."

– EDRC Women's Collective Participant