Since 1992, staff at the Tchimpounga Chimpanzee Rehabilitation Center have rescued hundreds of orphaned chimpanzees from the region's illegal wildlife trade. Most recently, the Jane Goodall Institute saved the lives of three chimpanzees — Johana, Rickita, and Tina — from horrid conditions as illegal pets in Angola. 
In order to ensure a secure and successful transfer to the Tchimpounga Center, JGI collaborated with PASA, IFAW, and the Angolan government. Angola has no sanctuary of its own, and thus the Tchimpounga Center, though located in Republic of Congo, proved to be the closest, and therefore the most viable, option as an adequate facility for rehabilitation and long-term care.
The rescue operation began with JGI staff, led by the Tchimpounga Center's head veterinarian and JGI Congo's director Dr. Rebeca Atencia, arriving at a grim scene in Cabinda, Angola. Johana and Rickita, the two adult females, were found locked inside a cement cage, having been there for 20 years, while Tina, only a few years old, spent her days alone in a truck bed. JGI staff assessed the health of the three chimpanzees and prepared them for transfer.
When Johana, Rickita, and Tina safely arrived at the Tchimpounga Center, they were integrated into the main sanctuary site, a clean and comfortable space with ample food and water. In this new home, they were able to freely develop relationships with other chimpanzees, rebuild their confidence, regain their strength, and enjoy enrichment activities with provided playthings such as old shirts and pieces of paper.
Fellow rescued infant chimpanzees Kabi and Vienna took a natural liking to Tina, while Johana and Rickita explored life outside of a cage after two confined decades. At the Tchimpounga Center, they were able to decide how to spend their days for the first time in their lives. Playing with flowers and moving around through grass were entirely new sensations for them. They soon befriended fellow adult chimpanzees Amazon, Benjamin, Falero, and Mbebo and formed a stable group together. It's the hope of the Tchimpounga Center's team that these individuals will one day be healthy enough to be moved to the sanctuary's forested island sites to join the fully integrated chimpanzees groups now living there.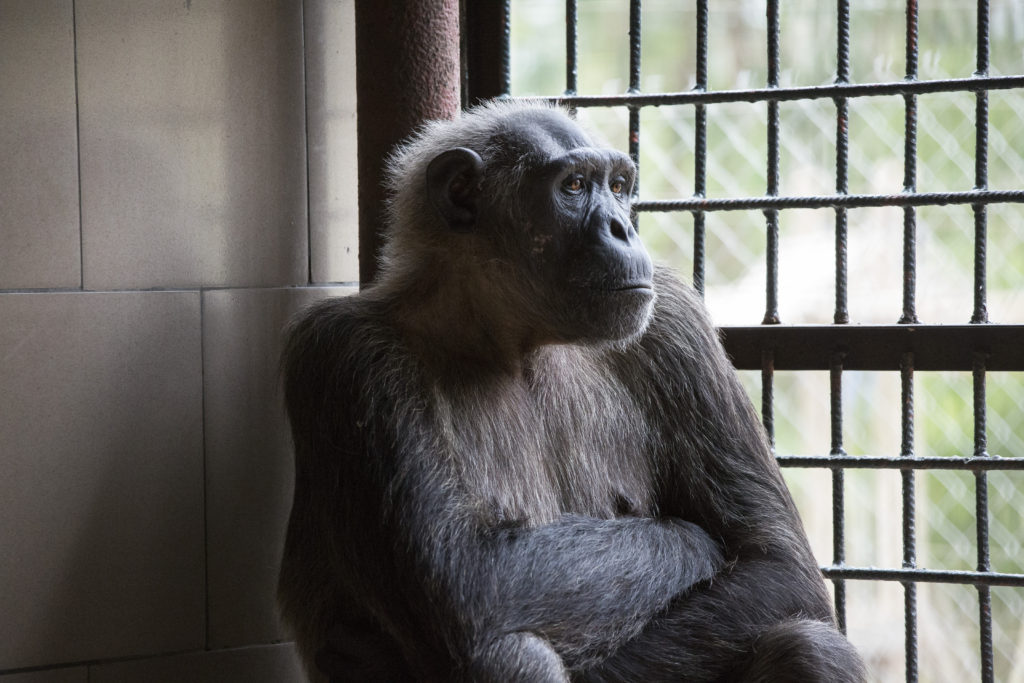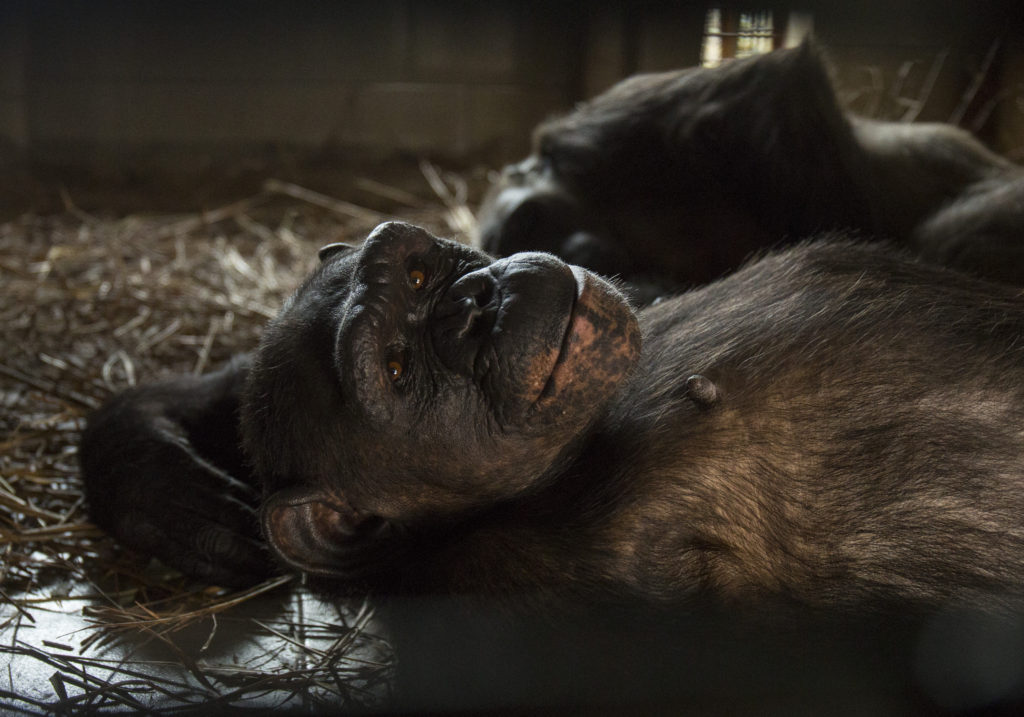 Stories like those of Johana, Rickita, and Tina are by no means uncommon. Each year, thousands of chimpanzees are stolen from the wild and sold off as illegal pets or to the bushmeat trade. In order to give these chimpanzees the future they deserve, JGI cannot work alone. It's a three-point strategy with multiple partnerships built on education, communication, and trust. JGI's "Triangle Approach" relies on established JGI-led captive welfare standards and practices, developing environmental awareness and educational initiatives, and working with local law enforcement teams.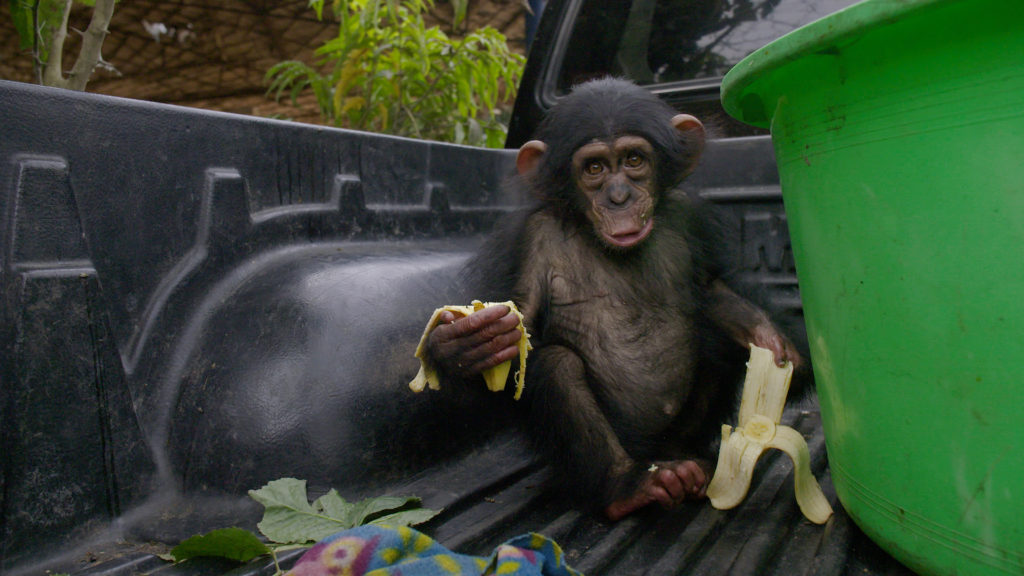 Yet, JGI is only able to facilitate this multifaceted approach with proper funding. Rescuing these chimpanzees and giving them a second chance would not be possible without the help of JGI's partners and donors. It is a collective effort that emphasizes the importance of every individual to make a difference.
Read more stories from the 2019 Annual Report at janegoodall.org/impact19. Become a Chimpanzee Guardian to support the care of rescued chimpanzees like Rickita, Johana, and Tina here.
---

The Jane Goodall Institute is a global community conservation organization that advances the vision and work of Dr. Jane Goodall. By protecting chimpanzees and inspiring people to conserve the natural world we all share, we improve the lives of people, animals and the environment. Everything is connected—everyone can make a difference.