This year, JGI's Roots & Shoots program partnered with the Fund II Foundation to develop the Fund II Foundation Roots & Shoots National Fellowship Program. This 10-month program is designed to offer young people of color or those working in underserved communities the opportunity to create and implement service learning projects and produce positive impact. This fellowship seeks to enable young people to empower their communities to take action on issues that matter to them. As Dr. Jane always says, "Every individual matters. Every individual has a role to play. Every individual makes a difference."
Meet Victor
A 24-year-old Bronx native, Victor Davila has a passion for his community and the planet. So how did he become a Fund II R&S Fellow? Victor found that the Bronx community Hunts Point has some of the highest asthma rates in the United States. With nearly 11,000 residents, Victor shares, "it is one of the most infrastructurally unsound areas in New York city, and while having the world's second largest food distribution centers in the heart of the community, Hunts Point remains a food desert."
To help alleviate some of these issues plaguing his community, Victor created a program called Eco Ryders alongside other passionate activists. The program was designed to help young people in The Bronx understand the policies in place in their community, and how those policies affect community members, the environment and other socio-economic factors. Participants were incentivized to engage in program participation by earning one hour of design time for their very own skateboards for every four hours of service learning. Victor explained that, "This structure ensured that our students would not finish their boards until their learning with the program was completed. This program ran with no cost to the students."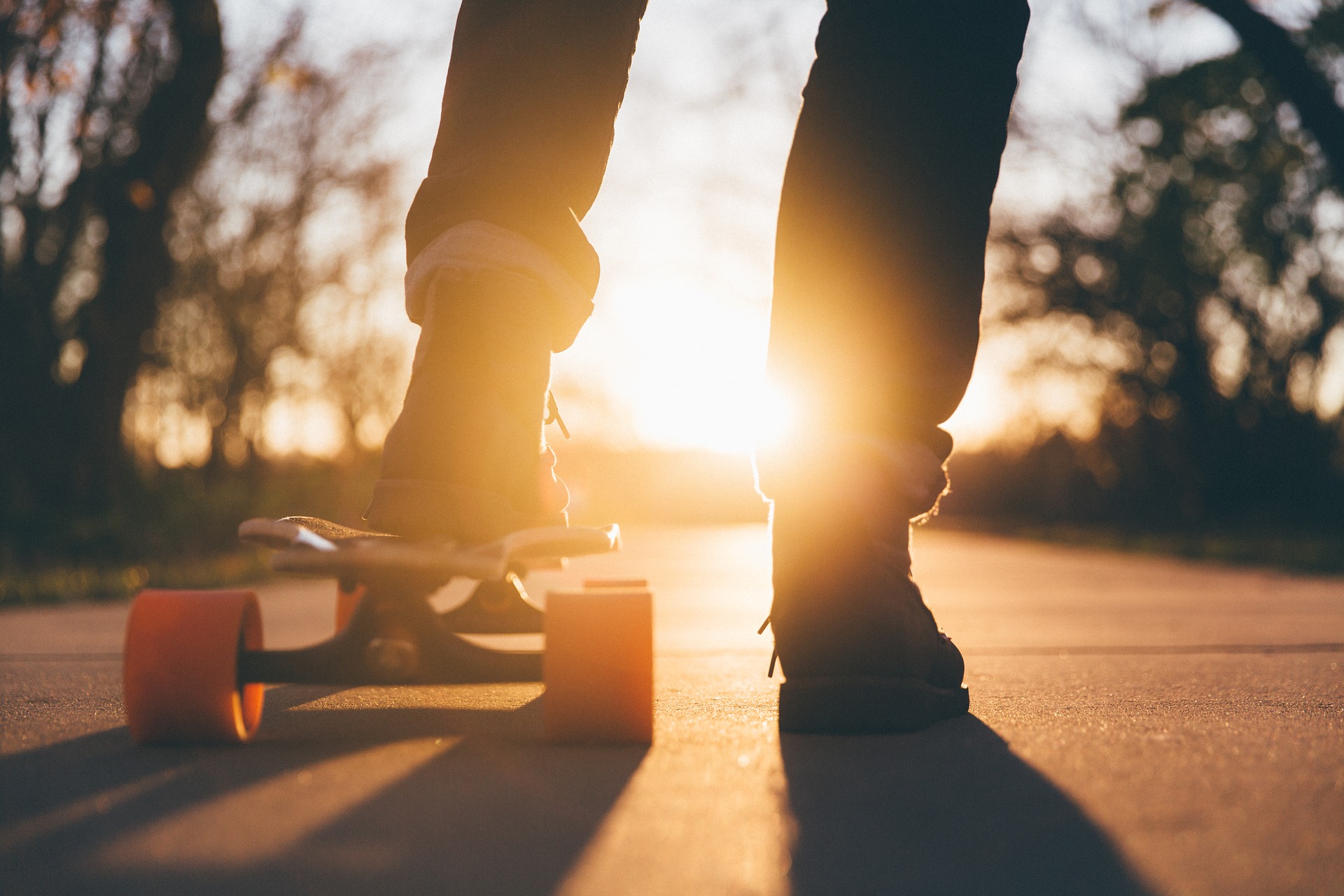 Victor says that the program was "a deep dive into relationships between policy, environment and social outcome." Created in the summer of 2010 with the help of The New Look powered by service grants and sponsorship from the non-profit THE POINT cdc, this day camp program ran for two summers.
We wanted to do more than just create a bandage to an issue or create a limited gesture of kindness – we wanted to have real lasting effects on our community. We believed that the best way to ensure a program with limited funding could have long lasting effects, was to arm local youth with as much knowledge as possible so they could better engage with their community both politically and structurally.
Victor's Plan
With this inspiring spirit to take action, Victor was chosen as a Fund II Foundation Roots & Shoots National Fellow. So what will he do next with the Roots & Shoots 4-step model for service learning and support to take his vision to new heights? To address community issues like tackling policy reform to improve living conditions, Victor and his team have created a successor to their award-winning Eco Ryders Summer Camp youth program. Victor hopes to educate young South Bronx residents between the ages of 13 and 21 about the ways that local policies impact the community and the environment. About the project, Victor says,
The best defense for democracy is an educated populace. When young people are made aware of the policies and regulations that drive the state of their communities, they will vote with the solution in mind.
The new camp will last for two-months during the summer and students will meet three days per week, five hours daily. Victor shares, "Three umbrella topics will be taught to the students: Social justice, Environmental education, and Environmental justice. Furthermore, students will be taught how their actions and the actions of others in the realm of politics and environmental management can have real world and long lasting effects relating directly to them."
Like all of the fellows, Victor will receive virtual one-on-one leadership coaching, professional development opportunities and support in the implementation of the community action project, as well as a $3,000 stipend for use toward his project. His new project will also help spread Jane's & R&S' message that EVERY individual can make a difference by showing young people how anyone can turn hope into action for a better world, from the forest to the city and beyond.
Do you know any compassionate citizens like Victor in your community? Do you want to #BeLikeVictor and #RideforChange? Visit rootsandshoots.org to learn more about taking action for your community. You can immediately get involved by participating in a one-click campaign, taking our online course on compassionate leadership, and/or by starting your own service learning project!
---

The Jane Goodall Institute is a global community conservation organization that advances the vision and work of Dr. Jane Goodall. By protecting chimpanzees and inspiring people to conserve the natural world we all share, we improve the lives of people, animals and the environment. Everything is connected—everyone can make a difference.