With the Oxford Word of the Year 2018 being toxic, and its use to reflect the passing year as a whole, one can't help but to feel hopeless. But in times of hopelessness, Dr. Jane Goodall uses her voice and words to ignite a specific goal or plan of action, which is what we all need to direct our focus in the next year! With that being said, we've gathered some of our favorite Jane quotes from 2018 to lead us into a more hopeful 2019 to help make the Oxford Word of the Year 2019 "Hope"!
---

"There is still so much in the world worth fighting for. So much that is beautiful, so many wonderful people working to reverse the harm, to help alleviate the suffering. And so many young people dedicated to making this a better world. All conspiring to inspire us and to give us hope that it is not too late to turn things around, if we all do our part."
—  Dr. Jane Goodall's New Year Message For 2018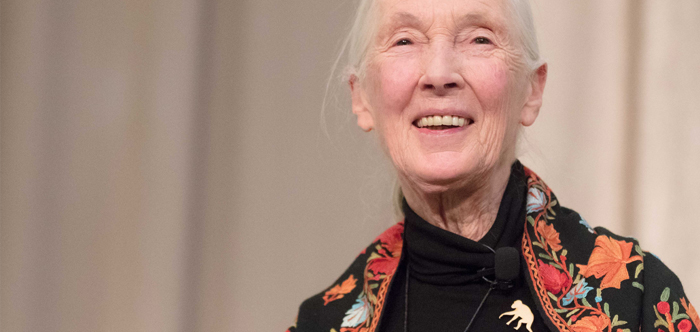 "Together we can ensure that captive chimpanzees have a better life. Together we can save wild chimpanzees in their forest homes."
—  Dr. Jane Goodall's Thoughts For First World Chimpanzee Day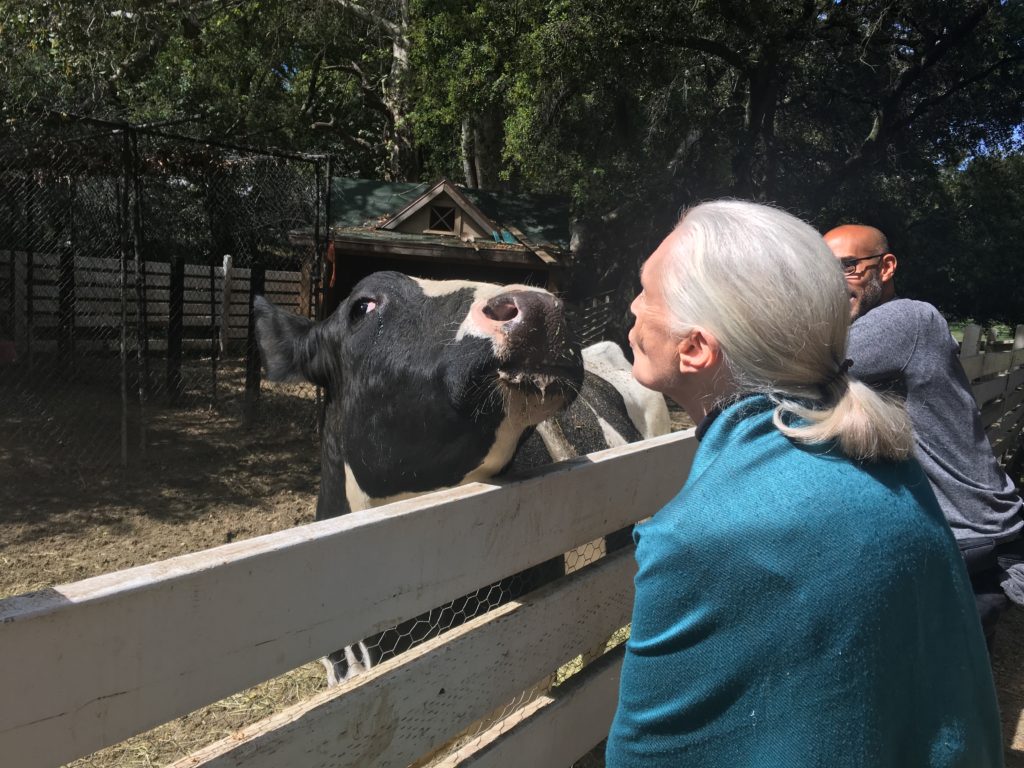 "Animals help me survive my days of travel. As I go place to place around the world, I take note and remember well those animals I've gotten to meet along the way."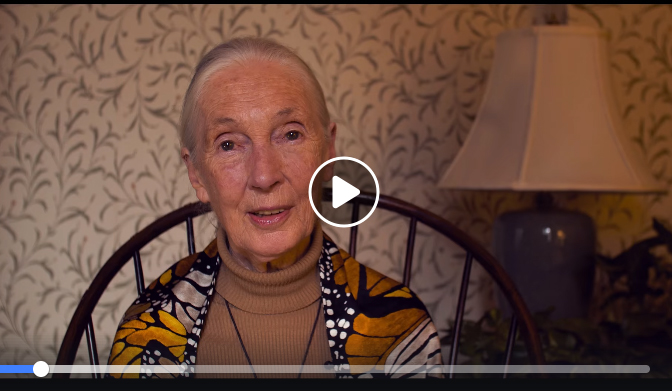 "We can have a world of peace. We can move toward a world where we live in harmony with nature. Where we live in harmony with each other. No matter what nation we come from. No matter what our religion. No matter what our culture. This is where we're moving towards."
—  Dr. Jane Goodall's Message for #PeaceDay 2018
"I've lived in this world for more than 84 years and I did indeed live in a different era and live through different eras to the one which you are going to enter today… I've had an extraordinary journey through my 84 years. It's something I could never have imagined when I was young and during the journey many people have supported me. We can't do it alone. It's really important to build our friendships."
—  Dr. Jane Goodall's Honorary Degree Recipient Speech At Simon Fraser University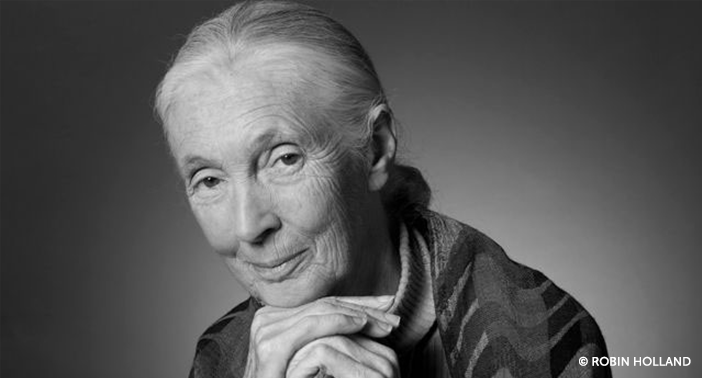 "Surely, we do not want to live in a world without the great apes, our closest living relatives in the animal kingdom? A world where we can no longer marvel at the magnificent flight of bald eagles or hear the howl of wolves under the moon? A world not enhanced by the sight of a grizzly bear and her cubs hunting for berries in the wilderness? What would our grandchildren think if these magical images were only to be found in books?"
—  Dr. Jane Goodall's Statement In Defense Of The Endangered Species Act
"I've spent my life speaking out on behalf of animals. And there is one issue that stands out uniquely as one of the worst threats to their survival. The illegal wildlife trade… Without doing something today, we could face a world in which thousands and thousands of species go silent. Never to return. But there is something we can do today, and it will take all of us working together to make it possible."
—  Jane Goodall Introduces #4EverWild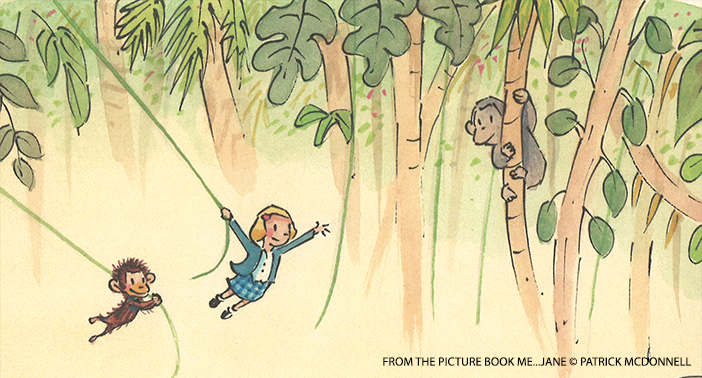 "The advice I give to young people today is exactly what my mother gave to me when I was 10 and I said I'm going to grow up go to Africa, live with wild animals and write books about them. Everybody laughed. How could I do that? We didn't have any money. World War II was raging. I was just a girl. But my mother always said, 'If you really want something, you're going to have to work hard, you'll have to take advantage of every opportunity but don't give up.' I've taken that message to young people…all around the world."
"We also had a session on conditions in some captive situations, secretly filmed footage of the pre-training of circus entertainment chimps. Little infants being beaten and medical research labs. Our closest relatives in 5ft by 5ft cages and I went to that conference as a scientist, I built up a research station, my life was better than anything I could have dreamed of. I had time to be in the rainforest and with the chimps, who by then I knew so, so well. They were almost like, it wasn't family, I can't describe it, but very close and I left as an activist. I didn't make a conscious decision, I just knew I had to do something."
—  The Big Table With Philip Lymbery
"I'm 300 days a year on the road. I'm talking about what we're doing to our planet, how we're destroying the forests, we're polluting the ocean and the air and the rivers, we are spraying poisonous chemicals on our food, with our pesticides and herbicides. I have to work with young people today so that we try and raise new generations to look after this poor old planet better than we have, before it's too late."
—  Dr. Goodall Reflects on JANE Documentary
Inspired by Jane? Let us know! Share your favorite quotes on social tagging #inspiredbyjane @janegoodallinst.
---

The Jane Goodall Institute is a global community conservation organization that advances the vision and work of Dr. Jane Goodall. By protecting chimpanzees and inspiring people to conserve the natural world we all share, we improve the lives of people, animals and the environment. Everything is connected—everyone can make a difference.