In a single fateful moment (not unique to the series of serendipitous meetings and events of Dr. Jane Goodall's life), Jane flew over Tanzania and saw that the sacred forest home of the world famous chimps of Gombe was on the verge of disappearing entirely. The Jane Goodall Institute, founded by Jane 40 years ago, took a turn with her realization: the organization would initiate TACARE, a program supporting communities around Lake Tanganyika while addressing rapid degradation of the natural resources, prevent logging, damaging forms of agriculture, illegal bushmeat hunting and other harmful practices. However, this was only part of the puzzle.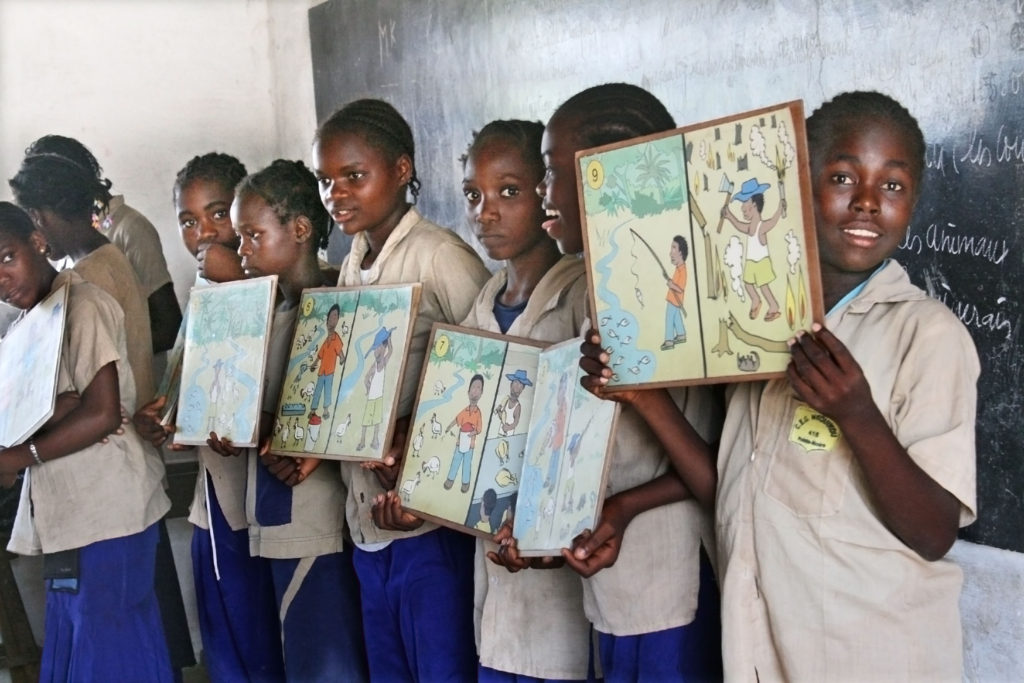 As a part of the Education for All goals created by international leaders in Senegal in 2000, the millennium development goals (MDGs) strive to "eliminate gender disparity in primary and secondary education and to ensure that all children, particularly girls…have access to a complete, free and compulsory primary education of good quality." (The Guardian) JGI has seen the correlation between improving the lives of people, especially girls, in successful conservation and overall development for a long time. Our response: JGI Girls' Scholarship Project was born in 1998. By supporting the education of women and girls, JGI is helping create a generation of self-sufficient, educated women invested in conservation. In Kigoma, the Girl's Scholarship program is increasing girls' access to education and helping to eliminate gender disparity in higher learning.
With the support of this scholarship, five girls enrolled in college level science in 2016. Since 1998, JGI has supported 328 girls with access to a secondary and post-secondary education.
These are some their stories:
Elizabeth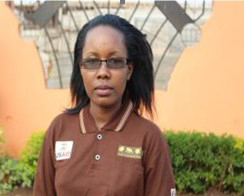 Elizabeth is 22 years old and graduated with an Advanced Diploma in Environment and Coastal Resource Management from Mbegani College, Bagamoyo. Elizabeth first received support in 2010 when she was in Form 2 and continued to receive support up to Form Four. She was enrolled in Mbegani College from 2013 to 2014 in the Certificate course and in the Diploma program from 2014 to 2016. Though she has a special place in her heart for the natural resources course,
Elizabeth was selected by the NACTE (National Council for Technical Education) to pursue a degree in Logistics and Transportation Management at Dar es Salaam University which she accepted. Maybe some day she'll find a way to combine the two.
Elizabeth is very grateful to WBF and says "thank you so much to my sponsor for continued support."
---
Elina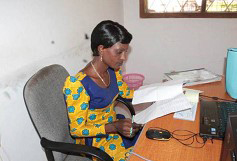 Elina received a scholarship in 2014 to obtain a diploma in Secretarial at TPSC Tabora, which she successfully completed in 2016. Prior to receiving a scholarship, her parents supported her through secondary school and a certificate course in Secretarial Management but they were unable to send her for a follow-up course. However, the village government referred Elina's application for a TACARE
Girls Scholarship. Upon completion of her course in July 2016, Elina obtained a secretarial position at the Tanzania Teachers Union Kigoma Office. "I used my first and second month salary to renovate my parents' house as it was in a very bad condition. I thank them and my sponsor for helping me to get to where I am today. My plan is to obtain a degree after working for two years."
---
Juliet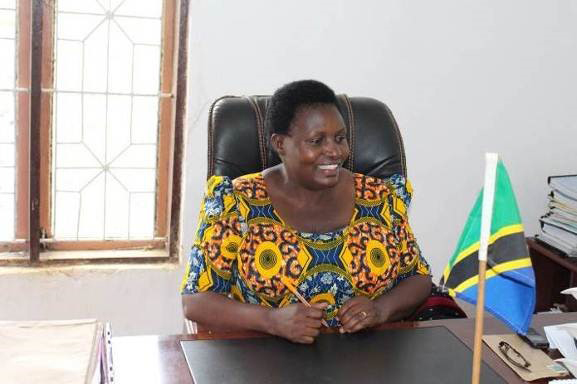 Juliet received a scholarship in 2006 to pursue a degree in Education at SAUTI University Mwanza. Upon completion of her degree, she was promoted to be the District Education Officer in the Kasulu-District Council. In this position, she continued with her education and obtained a Masters in Human Resources Management.
In March 2016, she was appointed by Tanzanian President Dr. John Pombe Magufuli to be the District Commissioner of Kalambo District in Rukwa Region. In the district, she is the champion for conservation of natural resources. She tells people how important it is to conserve the environment and talks about the efforts that JGI is committing in the Kigoma and Katavi regions.
She thanks the Girls Scholarship Program, because if it wasn't for the initial scholarship support she received, she would have not been where she is. Her dream is to become a member of parliament and if possible a Minister.
---
"I've always believed that when you educate a girl, you empower a nation."

-Queen Rania of Jordan
As we think about equity and increasing opportunity for women, we must think strategically about how power can be divided and shared. Education is the ultimate tool, unlocking the unparalleled power of women and girls to achieve greatness. Today, and everyday, we pledge to keep sending girls to school, knowing that those brilliant minds will be responsible for a brighter tomorrow and beyond.
---
Learn more about our Gender, Health and Conservation program here and ways you can support JGI's work to empower women and girls here.