As the Jane Goodall Institute prepares to kick off celebrations for the 25th anniversary of Jane Goodall's Roots & Shoots, t-shirt company Sevenly is hosting a special campaign in honor of this great milestone in the organization's history. With designs inspired by Dr. Jane Goodall herself, Sevenly's campaign includes items for women and men and includes options made with organic cotton.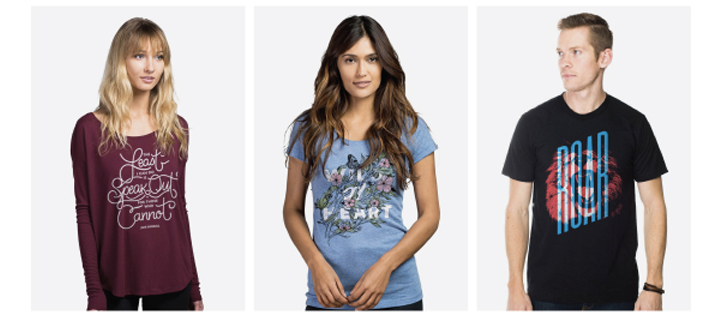 In addition to donating a portion of the proceeds from the sale of the shirts, Sevenly is also helping spread awareness about the work of the young people who are involved in Jane Goodall's Roots & Shoots. For nearly quarter of a century the program has been empowering young people to identify problems in their community, and lead tangible solutions to make their world a better place for people, animals and the environment we share.
Visit Sevenly's website to learn more about the campaign.