If you've kept an eye on our Roots & Shoots social media channels, you may have seen the term "Roots & Shoots basecamp" popping up recently. We've been cooking up this exciting new effort for a while now, and we're excited to share some more information with all of you!
Wait, what's Roots & Shoots?
For anyone unfamiliar, 🔗 Jane Goodall's Roots & Shoots USA is the youth action program of the Jane Goodall Institute (JGI), inspiring young people and the young at heart all over the United States to affect positive change in their communities. Roots & Shoots does this by showing that—as Dr. Jane always says—every individual makes a difference every day, and providing the guidance and resources to turn great ideas into changemaking projects!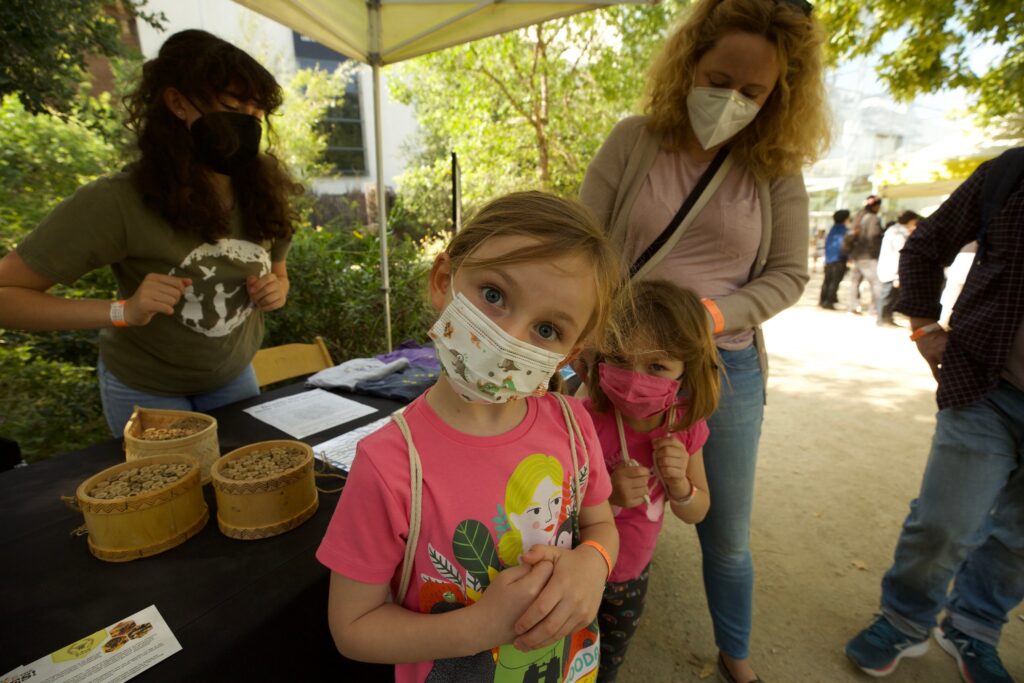 What are these new Roots & Shoots Basecamps?
Roots & Shoots USA Basecamps are a refreshed model of support for local, grassroots efforts to amplify the impact of the program. They help empower communities to support each other on projects that reflect their values, needs, historical sensitivities, deep local knowledge, and desire to work together with others in key cities. Recently launched RS Basecamps in Tampa, Atlanta, and Los Angeles are led by experienced volunteers to bring changemakers together in pursuit of specific goals:
Collaboration and networking
Turning community service project ideas into action
Mutual support from likeminded individuals
Organizing events to celebrate positive change in the community
Raising awareness of Roots & Shoots to inspire others to join the movement
The Los Angeles Basecamp launch in 2022 kicked off with two Good for All Action Fairs—one in partnership with Seven Arrows Elementary School and the other at the Natural History Museum Los Angeles. At the museum, Roots & Shoots groups from across the region gathered to celebrate the opening of the Becoming Jane exhibition. The COVID-friendly outdoor event showcased inspiring community projects from the LA area and featured local organizations, environmental activist Saad Amer, wildlife veterinarian and activist Dr. Evan Antin, and Dr. Goodall herself!
This new endeavor gets right to the root—pun intended—of Roots & Shoots and JGI's philosophy: who better to drive the activism within a community than members of the community itself? Local people are the most connected to and dependent on healthy community environments. It is they who are the best stewards of their own strategies for change where every community member can make a difference every day. Additionally, Roots & Shoots is about local ownership of the process. Basecamps provide an important in-person layer on top of our existing national model to empower local communities to support each other on projects that reflect their values, needs, historical sensitivities, deep knowledge and desire to work together with others.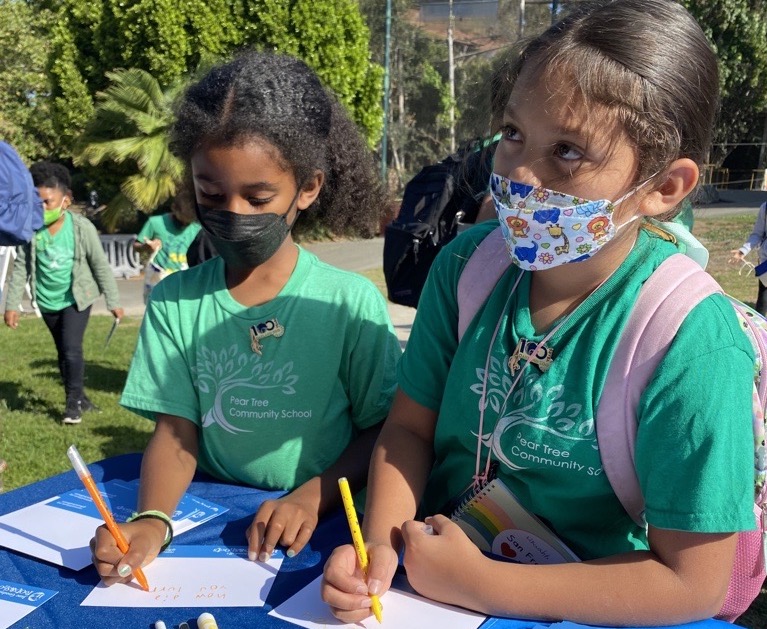 Great, sign me up!
The core element of a successful basecamp are the passionate Roots & Shoots members who are part of them! You can make a big difference for the launch of the basecamp near you by 🔗 joining Roots & Shoots and starting to do 🔗 projects in your community for people, animals, and the environment. Plus, keep an eye on our social media for inspiration, project ideas, and more exciting basecamp updates on the way!
To learn more information about our program or opportunities for basecamp involvement near you, please contact us at rootsandshoots@janegoodall.org.