February is Black History Month, and we believe that every month is a chance to honor, amplify, and support the voices and contributions of Black changemakers of all ages! Racial discrimination is a very real problem in the U.S. and globally, with tragic effects such as institutional racism, environmental injustice, income inequality, and police violence. Knowledge is power, and it is only by educating ourselves on these issues that we can start solving them. In the Roots & Shoots program, everything is about growing compassionate traits by taking action for people, other animals, and the environment. Though this is a complex issue that can't be solved by one project, or one individual, there are steps we must each take to make things better, today. In the Roots & Shoots 4-Step Formula to create a project, Step 2: is all about observing the issues in your community, and Step 3: is all about taking action. This is what RSNYLC member, Abby, did when she sat down with her family for February's project of the month—Family Demonstration/Conversation: Racial Justice. 
Because of the pandemic, Abby had to think creatively, but she used the formula to take on this issue in her direct circle. She Step 1: Got inspired by the racial justice protests that took place as the result of racism and police brutality in the U.S. She Step 2: Observed obstacles due to COVID-19, as well as opportunities to still do something meaningful. She and her family wanted to support the movement at nearby demonstrations, but with several immunocompromised family members, this would have been unsafe. Abby used her Adaptability & Resilience—one of Roots & Shoots' 9 compassionate traits—to come up with another way to support her community. That's when she remembered another compassionate trait: Introspection.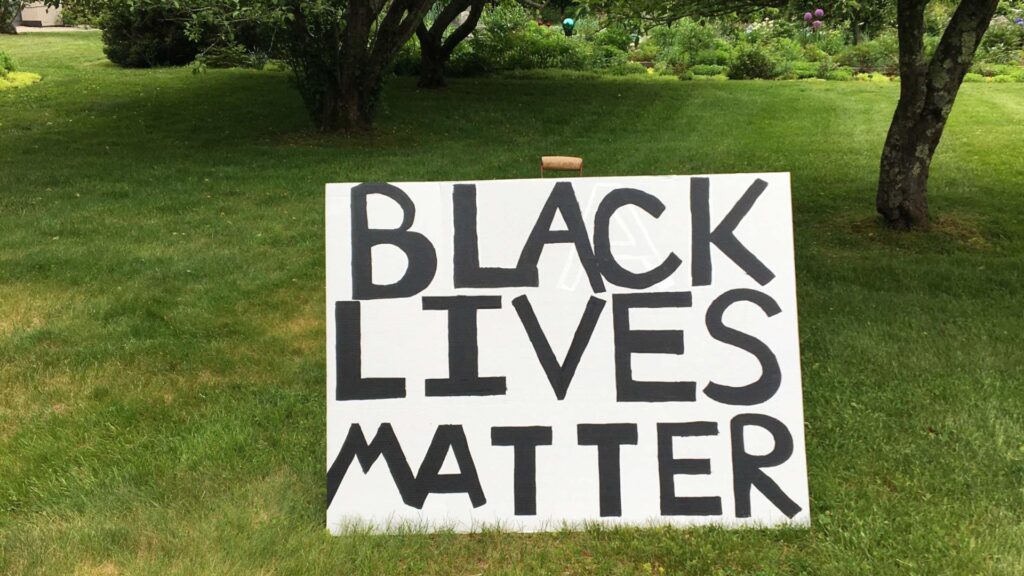 Abby was able to Step 3: Take Action by collecting resources on racial justice, police violence, and white privilege, and sat down to host a family conversation to better understand what was happening, why, and what could be done. Before the conversation, they set up an agenda, with outlined topics for discussion. The conversation brought together three generations and various academic/career paths, so they were able to learn both with and from one another. When their discussion was finished, they knew the best way to Step 4: Reflect and create next steps was to not let the conversation end. Their family plan is to keep having these conversations, keep learning about racial discrimination, and keep strengthening their commitment to anti-racism every single day. 
Abby's project is also a template for others to use in their families. Thanks to her dedication to being an incredible Roots & Shoots changemaker, others can continue to have these essential conversations to end racism from the inside, out.
INSPIRED TO START YOUR OWN PROJECT?  WE GOT YOU.
Once you've come up with a project, be sure to register it on our website for a chance to be featured in a future project of the month! Not a Roots & Shoots member yet? You're only a few clicks away! 
Not sure how to start a project? Use our 4-Step Formula to find ways to make an impact in YOUR community! Remember to invite your friends to help out, because even when we take small actions, they're multiplied by collaboration. You can even create a Roots & Shoots group at your school, or join one already in your area! 
Looking for a Simple Way to Get Started?
Start your conversation around racial justice with this Roots & Shoots 1-Click Action: What is Systemic Racism?
Want to learn more and share? Check out the Anti-Racist Reading List resource created by former RSNYLC member René Jameson.