Individual change can lead to meaningful impact within communities, throughout nations, and across the globe. In Western Tanzania, where JGI has supported and advanced a unique form of community-led conservation, known as 'Tacare,' for over 30 years, innovations in influencing positive behavior change have had striking results. Our ongoing efforts through the Landscape Conservation in Western Tanzania (LCWT) program funded by USAID centered on composting is a case study in how a small shift in agricultural practices can have cascading benefits for communities, wildlife, and ecosystems.
The exciting new addition of the Behavior Change Campaign (BCC) uses innovative techniques to identify an issue facing both humans and wildlife in order to create holistic solutions. The current BCC focuses on composting as soil depletion and infertile lands cause farmers to often clear forests for new spaces to grow. Composting is a cornerstone of sustainable agriculture; it leads to healthier crops and reinvigorates depleted soil while also reducing waste. Beyond the direct benefits of improved crop yields for farmers, composting also empowers communities by reducing the need for farmers to migrate and develop untouched areas in search of fertile soil. In the longer term, composting translates to healthier and more prosperous communities, results in less human intervention in the environment, and decreases the likelihood of zoonotic disease spillover events that can have disastrous global effects.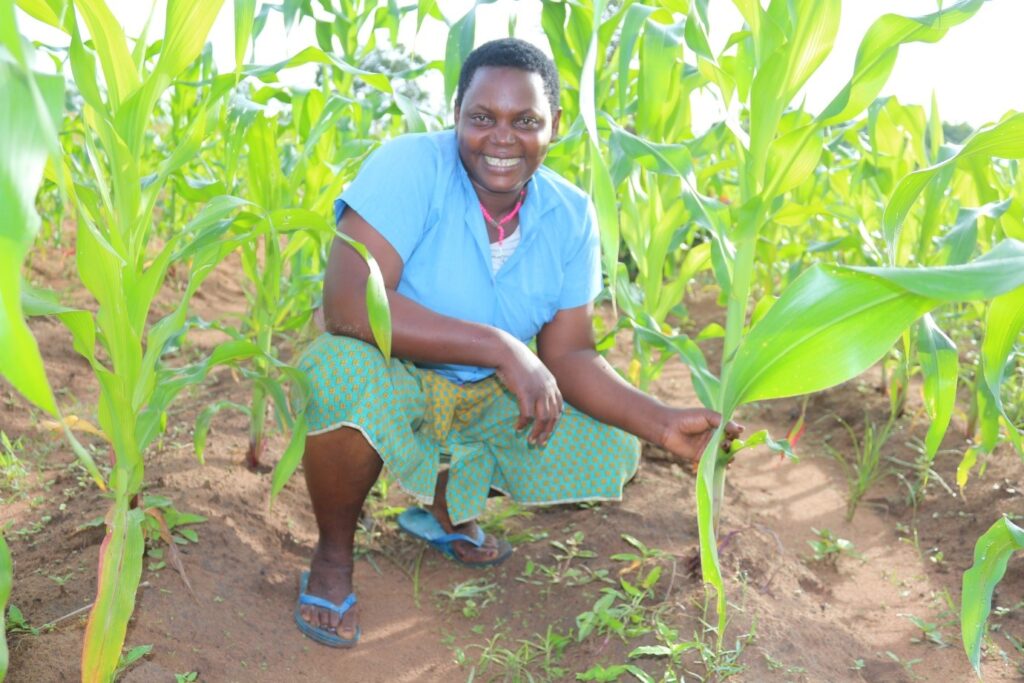 JGI piloted a program in 2020 to promote composting in three villages in eastern Tanzania: Vikonge, Isubangala, and Kajeje. Fifty-five farmers from each village learned composting techniques and received commercially produced compost to understand the benefits to crop health and yield. In April 2021, we followed up to learn that the farmers in the study not only knew the benefits of composting first-hand, but also spread knowledge of compost farming to others in their communities.
The pilot's success prompted growth of the composting BCC initiative into eight additional villages coupled with a more comprehensive approach. JGI established local buy-in for composting practices with the councils of these villages, taught composting skills to an additional 440 farmers, and provided tools—such as hand hoes, rakes, spades, and machetes—that aid in making compost. A social marketing task force of 45 individuals from radio, theatre, government, and religious groups spread harmonizing messages about soil fertility and the necessity of composting. In addition, theatre events that adopted local, vernacular traditions entertained audiences while also teaching them about the benefits of composting. The local response has been enthusiastic, with requests for additional theatrical events and general excitement about learning to compost. By supporting farmers with compost starter, training, and a marketing campaign focused on positive examples, farmers are able to replenish their own soils, create greater yield, and even learn how to sell compost as a supplementary income!