Happy 2022! We hope you all had some time to relax after a busy year, and we're excited to see all the unique and impactful work you'll do next! All January long we celebrated Veganuary through our #EATMEATLESS campaign —a chance to learn more about our food systems, and rethink the way we eat and produce foods, for people, other animals, and the planet! We invite you to join by trying more plant-based foods all year long, and by thinking of ways that YOU can affect food sustainability and justice in your community! You can start by getting inspired by January's project of the month—Birchcrest Project, out of Omaha, Nebraska!
This project started with a group of Roots & Shoots member students at Birchcrest Elementary School, who—with the help of their teacher—Got Inspired (Step 1 of the Roots & Shoots 4-Step Formula to create a community project) to learn about food accessibility in their area. They learned about the food deserts that exist in nearby counties, and Observed (Step 2) the negative impact food deserts have on their community. Using what they had learned, and no small amount of ingenuity, they Took Action (Step 3) by setting up a hydroponic system to grow fresh produce all year long and without soil! This group was also about to get this project funded through a Roots & Shoots Mini-Grant. Thanks to their work, the Birchcrest site is able to serve 350 young people in the community! (Fun Fact: A hydroponic system is a gardening method that grows plants in a solution of water and nutrients).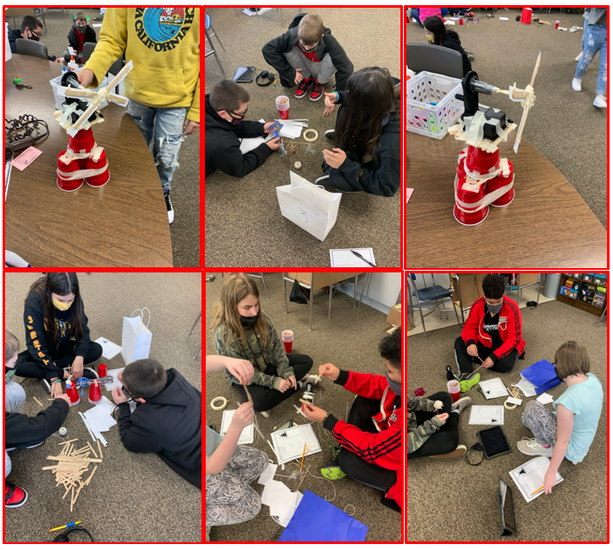 They Celebrated (Step 4) with a fun trip to a nearby trampoline park, but even then, their work was not done. These changemakers knew they could do more, so they shared their idea with other schools in the area, and set up hydroponic systems at three more sites! This not only provided food for more people, but also gave an opportunity for other young changemakers to see how they, too, can make a difference. The number of young participants in the project doubled from 700 to 1,400 students throughout the campaign, and they plan on growing even larger every year!
INSPIRED TO START YOUR OWN PROJECT?  WE GOT YOU.
Join as a member to get all the resources you need to start and register your project! By using the 4-Step Formula and Family Toolkit, you can explore other projects and get ideas to make a difference in your community and create your very own Roots & Shoots project! Be sure to register it on our website for a chance to be featured in a future project of the month.
MAKE A BIGGER IMPACT TOGETHER BY STARTING OR JOINING A GROUP!
Remember to invite your friends to help out, because even when we take small actions, they're multiplied by collaboration. You can even create a Roots & Shoots group at your school or neighborhood, or join one already in your area – there are groups in all 50 states!  
Looking for a quick way to make a difference?
Check out our 1-Click Action, #EATMEATLESS, to go plant-based for people, other animals, and this planet we share!