Happy Summer Roots & Shoots fam! We're so excited to welcome this new season with open arms as we embrace the warm weather and lean into new opportunities to make change for our communities. We're so excited to share our June project of the month that makes such a big impact for pollinators!
June's Project of the Month is "Save the Monarchs" out of Lehighton, Utah!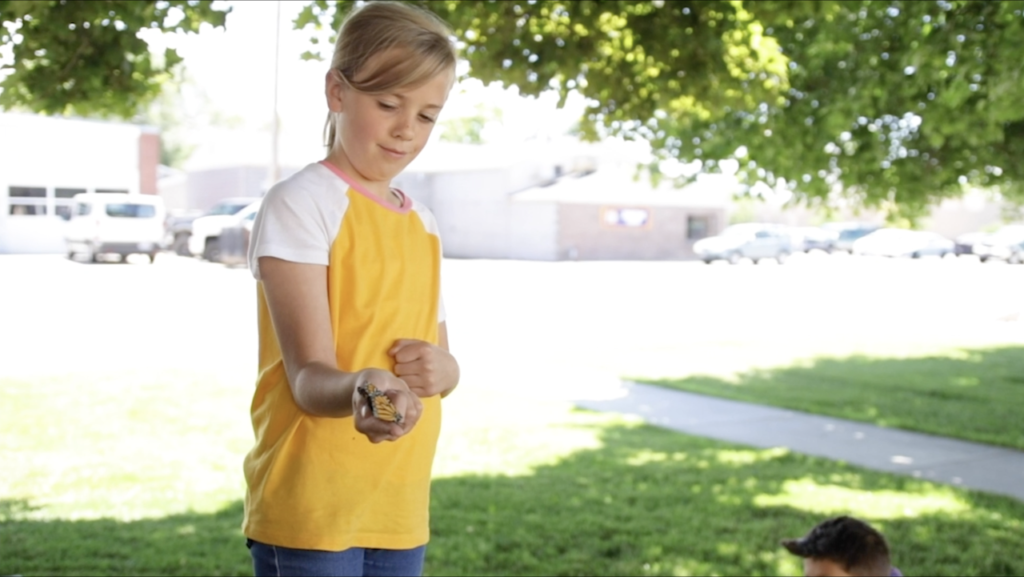 This project was created by the Hutchings Museum Institute and its local Roots & Shoots group! The goal of the project was to help Monarch butterflies by planting native milkweed! Monarch butterflies only lay their eggs on native milkweed, but due to development and spraying, a large percentage of the milkweed they need has disappeared. Additionally, the number of pollinating flowers available for them to feed on has dramatically decreased. This project also aimed to reduce the amount of pesticides in your yard, plant pollinating flowers, and hatch and release Monarchs.
Think you might want to create a Roots & Shoots club at your local school, community center, or museum? Go for it! You can become a member and create your own group right now!
Check out the Q&A below from this Roots & Shoots group to learn all about their project!
Why are monarchs important to you?
At Hutchings Museum Institute Roots & Shoots group, one of our most important core values is CONSERVATION. Our monarch Roots & Shoots project initiative targets not just the monarch population, but the health of our planet. Monarchs are not only beautiful living creatures but are a crucial part of the pollinator habitat. The pollinator habitat is part of a natural food web and ecosystem, which directly impacts human food systems. Saving the declining monarch population is in essence saving our own species!
What have you learned through your work with monarchs that you wished you'd known from the beginning?
We only wish we would have known sooner how simple and impactful it is to plant native milkweed wherever possible!
How do you celebrate success?
We celebrate our efforts with the community by holding "Monarch Release" events in mid to late summer. In addition to planting milkweed in our gardens and designated local conservation areas, we raise monarch larvae and hatch pupa. After the butterflies have hatched (usually late July through August), we gather the participating community to help us release adult monarch butterflies at the site of our milkweed patches along the northern Utah Lake Trail. These events are very popular with the youth of the local community and are looked forward to every summer. Here is a link to a YouTube video of last year's celebratory monarch release event: https://youtu.be/Pb84x8ZAc5E
Take Action
We're SO proud of the Hutchings Museum Institute Roots & Shoots club and all the change they have made in their community. Want to learn more about ways to get involved right now? Check out our 1-Click Action and partnership with the Kratt Brothers Creature Hero Foundation for our #Move4Monarchs campaign.
---

The Jane Goodall Institute is a global community conservation organization that advances the vision and work of Dr. Jane Goodall. By protecting chimpanzees and inspiring people to conserve the natural world we all share, we improve the lives of people, animals and the environment. Everything is connected—everyone can make a difference.