It's hard to miss Gabo Paul Zilikana. Nearly a foot taller than most of his fellow field assistants in Gombe, Gabo is a gentle giant and master storyteller who is beloved by everyone. Known for his calm demeanor, cool confidence, and welcoming company, Gabo makes everyone feel at home, even as he breezily hacks through vines during his daily pursuit to track and observe chimpanzees.
Born in a small village near Gombe National Park, Gabo was hired by Headman Mzee Hilali Matama as a teenager to work on the red colobus monkey research project in 1981. The following year, Gabo found himself working full-time with the chimpanzee research team.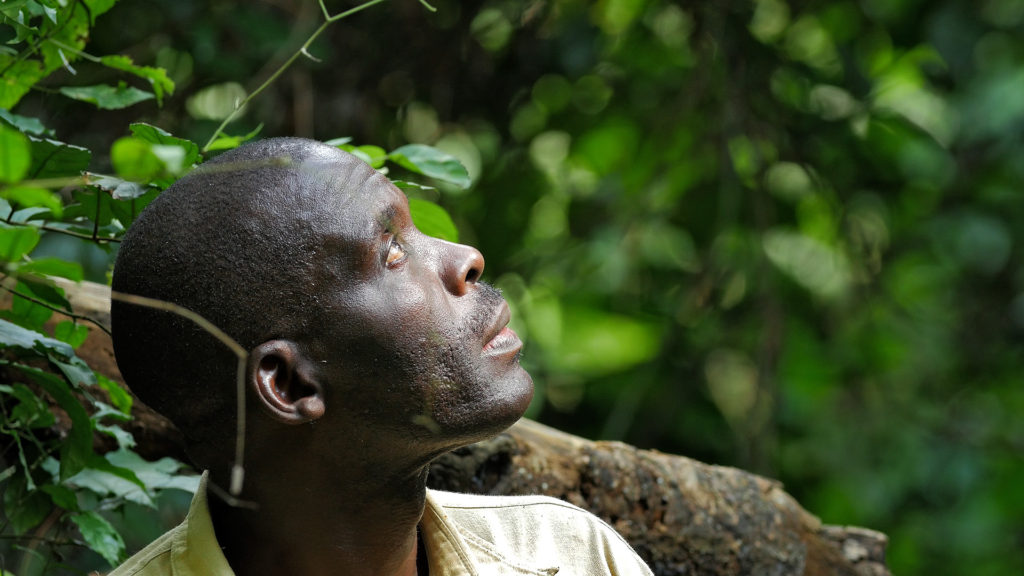 In the 1990s, after two years of documenting chimpanzees for the Gombe Stream Research Center, Gabo led a small research team stationed at the northern boundary of the park, habituating and collecting data on the little-known Mitumba chimpanzee community. Following several years of hard work, Gabo and his dedicated team successfully habituated the Mitumba community, making Gombe the first and only African country field site to feature two adjacent habituated chimpanzee communities.
This was an enormous scientific breakthrough, as it allowed the Jane Goodall Institute staff to study the behavior and relations between the two chimpanzee communities. Similarly, JGI staff could follow the entire life histories of the chimpanzees who transfer from one community to another. Gabo has dedicated his life to the understanding of these extraordinary beings, and he is now the leader of the chimpanzee field research team at the Gombe Center.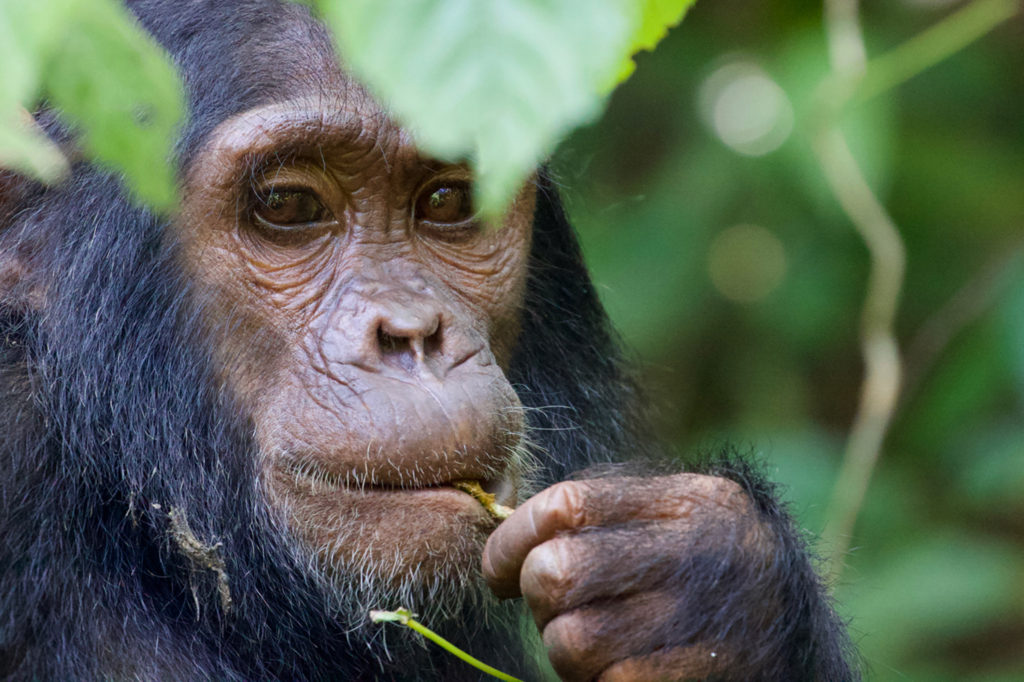 Gabo's knowledge and insights have proven to be a major boon for the science world, as he has been part of one contribution after another for our evolving comprehension of chimpanzee life. As JGI's own scientific advisor and filmmaker Bill Wallauer once observed, "Gabo is truly a science hero in every sense of the word."
More to Explore
Read more stories from the 2019 Annual Report at janegoodall.org/impact19.
Learn more about and become a Gombe Science Hero here.
Explore more about Gombe 60 in our storymap here.
---

The Jane Goodall Institute is a global community conservation organization that advances the vision and work of Dr. Jane Goodall. By protecting chimpanzees and inspiring people to conserve the natural world we all share, we improve the lives of people, animals and the environment. Everything is connected—everyone can make a difference.