National Geographic Society and Jane Goodall Institute Partner to Produce "Becoming Jane," Immersive Multimedia Exhibition on Legacy of Dr. Jane Goodall
There have been many films and books about Dr. Goodall's extraordinary journey as an insatiably curious and motivated young woman becoming a global icon and dedicated activist, but none have truly allowed you to walk in her footsteps – until now! Her indelible legacy in the fields of science and conservation is finally becoming an immersive experience in "Becoming Jane," a new exhibition which opened at the National Geographic Museum on Nov. 22, 2019. Produced in partnership with the Jane Goodall Institute, the exhibition explores Dr. Goodall's life from her early years as an intrepid young woman with a dream to learn about wildlife in Africa, to her years establishing herself as a renowned scientist in Gombe, Tanzania to her present role as an activist, mentor and advocate. Having traveled to Chicago's Field Museum, the exhibit will also have a temporary home at the LA Natural History Museum Nov 2021 – April 2022.
Her story—one of fearless determination, curiosity, the pursuit of knowledge and a passionate love of the natural world—has resonated with generations of people around the globe. As we near what will be 60 years of continuous research on wild chimpanzees in Gombe – started by Dr. Goodall, continued by JGI, and currently the longest running wild chimpanzee study in the world – this exhibit will unleash even more wonder for her work and legacy for 2020.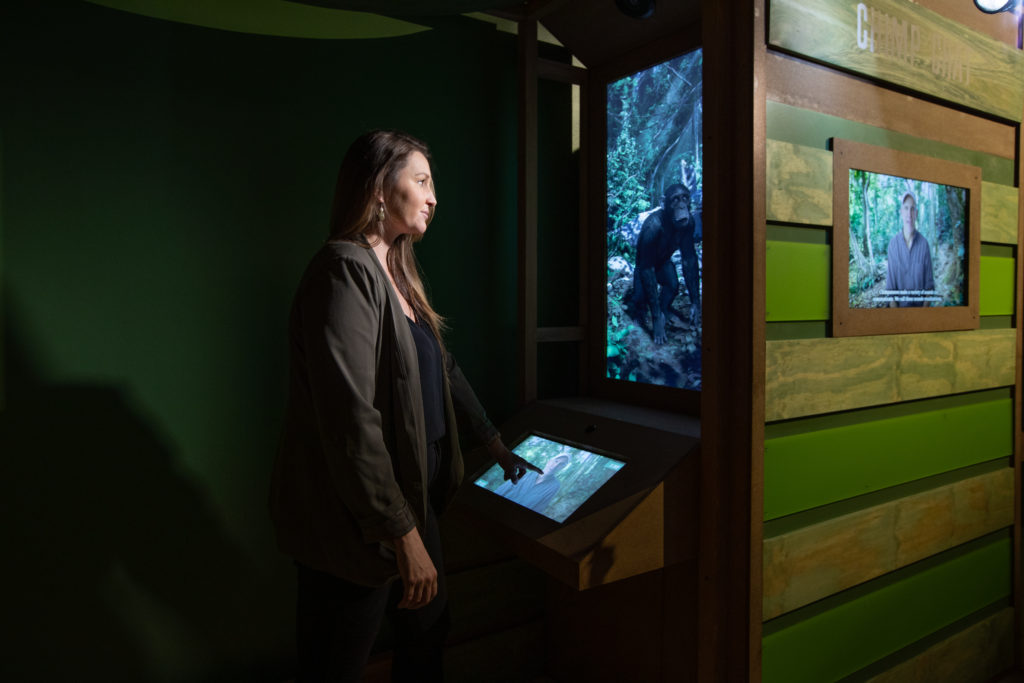 "Jane Goodall has been inspiring National Geographic audiences, young and old, for almost 60 years," said Kathryn Keane, vice president of public programming at the National Geographic Society. "This exhibition allows us to experience her amazing life story in a highly personal and powerful way. Through immersive media, authentic scenics and interactives, this exhibition takes visitors into the field and around the world with Jane, walking in her shoes and experiencing her powerful message of hope firsthand."
Highlights from the exhibition include:
A multi-screen experience where visitors are introduced to Dr. Goodall's extraordinary work, alongside surprising encounters with virtually rendered chimpanzees.
A replica of Dr. Goodall's research tent where, in a hands-on experience, visitors can envision themselves as scientists jotting down observations in their field journal.
A hologram-like projection of Dr. Goodall who shares her memories in Gombe and recalls her thoughts, feelings, impressions, and lessons learned while living among chimpanzees.
A virtual-3D expedition to Gombe Stream National Park.
Interactive augmented reality (AR) activities, including one in which visitors can test their skills at matching the pant-hoot vocalization of a chimpanzee.
Updates on the current state of Gombe Stream National Park and the chimpanzee range in Africa, along with the work of the innovative scientists and conservationists who are following in Dr. Goodall's footsteps.
A call to action to visitors from Dr. Goodall to join her, the Jane Goodall Institute and National Geographic in an effort to ensure a more sustainable future for us all.
A pledge station where visitors can share what actions they will take to help Dr. Goodall in her mission.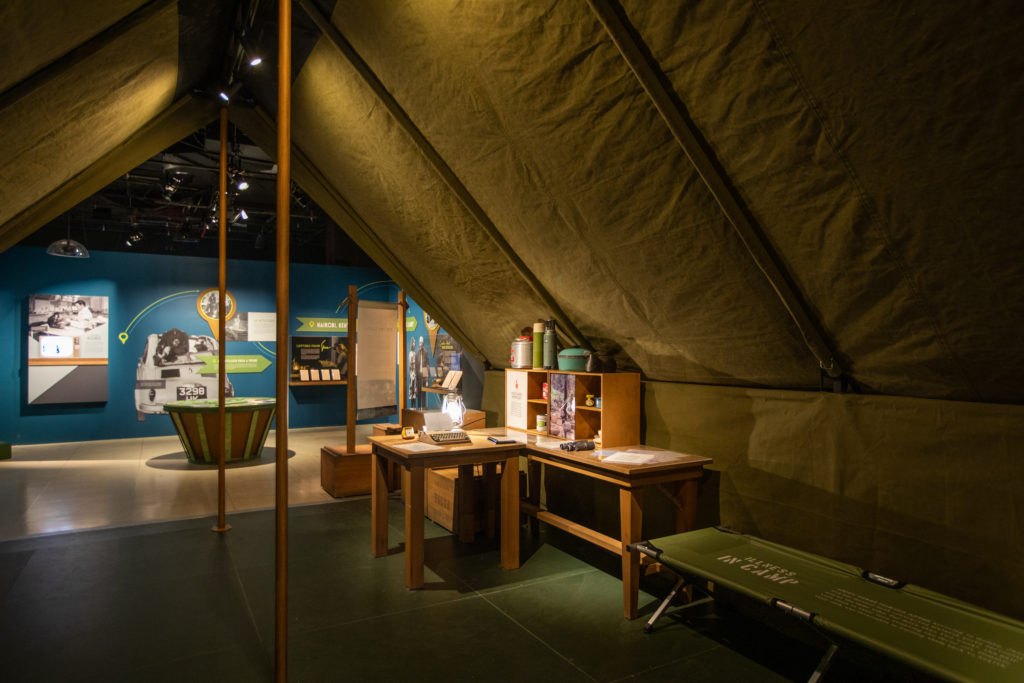 "We're so pleased to deepen and expand our partnership with National Geographic as we move toward launching "Becoming Jane" together," said Tammy Palmer, the Jane Goodall Institute's interim executive director and chief operating officer. "This exciting new facet of our partnership gives both organizations the opportunity to share the story of Jane's evolution from scientist to conservationist as well as her discoveries, legacy, message of hope and, most importantly, her urgent call to action."
"Becoming Jane" is a partnership with the Jane Goodall Institute and is supported with generous assistance from the Linda K. Berdine Foundation and Dov and Elma Levy. The exhibit aims to travel to more cities for the next five years.
For more information, visit natgeoevents.org. For more about Jane and JGI visit janegoodall.org.
---

The Jane Goodall Institute is a global community conservation organization that advances the vision and work of Dr. Jane Goodall. By protecting chimpanzees and inspiring people to conserve the natural world we all share, we improve the lives of people, animals and the environment. Everything is connected—everyone can make a difference.