This year, the Jane Goodall Institute's Roots & Shoots program partnered with the Fund II Foundation to develop the Fund II Foundation Roots & Shoots National Fellowship Program. This 10-month program is designed to offer young people of color or those working in underserved communities the opportunity to create and implement service learning projects and produce positive impact.This fellowship seeks to enable young people to empower their communities to take action for issues that matter to them. As Dr. Goodall always says, "Every individual matters. Every individual has a role to play. Every individual makes a difference."
Meet Susette
Susette Oñate (Hialeah, FL.), currently pursuing a bachelor's degree in wildlife ecology/conservation and political science, has already acquired an impressive resume in conservation and wildlife education. In High School, Susette reestablished her school's forgotten butterfly garden to teach her peers about the impacts of habitat destruction, winning the 2016 Brower Youth Award. So how did this all begin?
Pine rockland is only found in three parts of the world: South Florida, the Bahamas, and Cuba. This ecosystem is home to a variety of endangered butterfly species such as the Bartram's Hairstreak Butterfly. While she was in school, the University of Miami (UM) was given a large plot of pine rockland to conduct research, but instead it sold the land to corporate developers to turn this precious habitat in to a Walmart, Chuck E Cheese's, and a LA Fitness Center. This piece of startling news inspired Susette to revitalize her school's butterfly garden.
"This butterfly garden was established about a decade before I even went to that school, but not much was ever done with it. It was filled with invasive plants—which didn't even attract butterflies—and students were never informed about the garden's true meaning. I took it upon myself to spread awareness of the growing issue of habitat destruction through the garden."
Partnering with her school's science department and other local organizations, Susette filled the garden with native butterfly-attracting plants, and acted as a steward of the garden, teaching other students how to care for it and why it was important. About the project, Susette says, "Hialeah, being a low-income immigrant neighborhood, is not known for its environmental education. In fact, for many students at my high school, our meetings at the butterfly garden were the first times they had ever heard the terms 'environmental sustainability' and 'habitat conservation' being discussed. Providing children with the education to understand such issues early on is vital as it will encourage them to take action." Susette's High School butterfly garden garnered attention for local environmental issues, and educated her fellow students about environmental sustainability, waste management, and energy efficiency.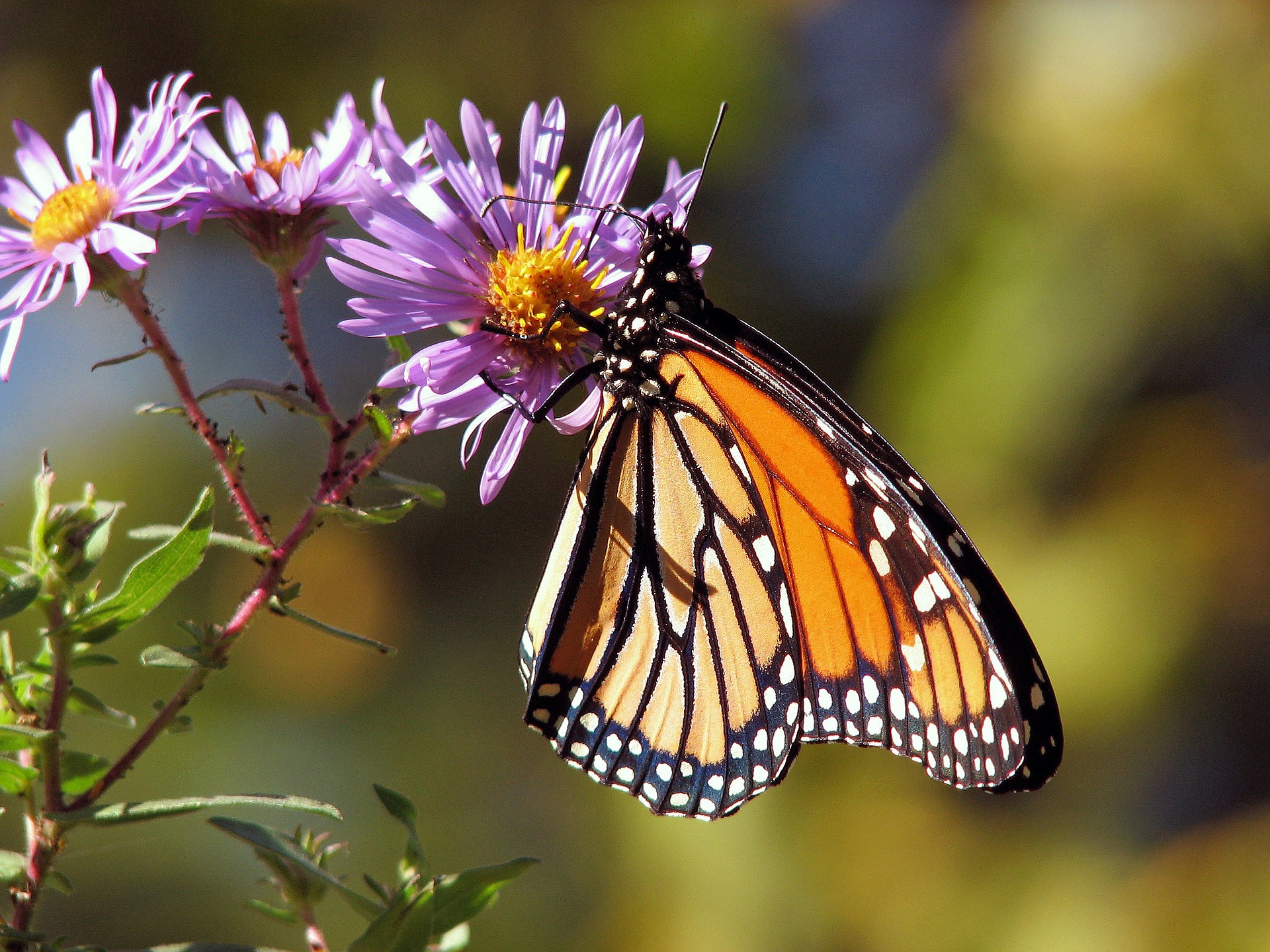 Susette's Plan
As a Fund II Foundation Roots & Shoots National Fellow, Susette is now taking the Roots & Shoots approach to creating a service project and taking her ideas to the next level. Susette, like all of the fellows, will receive virtual one-on-one leadership coaching, professional development opportunities and support in the implementation of the community action project, as well as a $3,000 stipend for use toward her project. During Susette's Fellowship, she seeks to revitalize her community butterfly garden project to show other young people how easy (and FUN) taking action for the environment can be.
I want to expand this project and begin this process of engaging young minds in environmentalism much earlier on. By making this small spark within the minds of so many young minds, a ripple effect begins to take place and slowly they begin to take action themselves.
As a budding Roots & Shoots compassionate citizen, Susette has aligned her fellowship project with one of Dr. Jane's primary ideals: respect and compassion for all living things. To this point, Susette shares, "It teaches children early on that we should care for everything, even those as tiny as caterpillars."
And she's ready to share this 'take action' spirit by hosting workshops about the garden ecosystem, Roots & Shoots, and local environmental news. They will also encourage each student to start their own butterfly garden at home by transplanting excess sprouts into recycled plastic containers and placing them alongside the garden's edges for anyone to take. After becoming a true R&S compassionate citizen, she also plans on hosting an informational workshop for the teachers in hopes of getting it established at other schools as well.
Do you know any compassionate citizens like Susette in your community? Do you want to #BeLikeSusette and #GrowforChange? Visit rootsandshoots.org to learn more about taking action for your community by participating in a one-click campaign, taking our online course on compassionate leadership, or by starting your own project!
---

The Jane Goodall Institute is a global community conservation organization that advances the vision and work of Dr. Jane Goodall. By protecting chimpanzees and inspiring people to conserve the natural world we all share, we improve the lives of people, animals and the environment. Everything is connected—everyone can make a difference.