Atop what would become known as Jane's Peak in Gombe, Tanzania, young Jane Goodall could grow her understanding of the mysterious wild chimpanzees that eluded her. Through her binoculars, she could follow their habits and movements before they allowed her to enter their world. Down in the valley with the chimpanzees, Jane came to discover a great deal about these incredible creatures, and so much more. In the forest, she came to understand that everything is connected, and that every day we live we have the choice to make a difference. Right now, you can show your commitment to making sustainable choices just like Jane through the all new Schmidt's Naturals Lily of the Valley deodorant and give back to support the Jane Goodall Institute!  
This special edition deodorant scent is inspired by one of Dr. Jane Goodall's favorite floral aromas: Lily of the Valley – a sweetly scented, poisonous woodland flowering plant. Lily of the Valley is also symbolic, as a fresh, green floral aroma it exemplifies the hope and positive message Dr. Goodall has carried throughout her life's work. This positive message is one of individual and collective action for a more sustainable world. And the partnership between JGI and Schmidt's Naturals is based on just that – a shared language around the bottom line for consumer products: plant-based, cruelty-free and vegan.  
About the partnership, Dr. Goodall shares: 
I often think – how is it that the most intellectual species to ever walk the Earth is destroying its only home? Is there hope? Only if we start thinking about the consequences of the choices we make each day. What do we buy? what do we wear? what do we eat? how was it made? Did it harm the environment? or involve cruelty to animals? Is it cheap because of child slave labor?  We need to think how our choices will affect future generations. Instead of asking: is this good for me, now – for the next shareholder meeting – we need to buy products that respect the environment and all life.  If we all make ethical choices, every day, our collective power for change is great. This is why JGI has entered into partnerships with companies like Schmidt's Naturals.  I believe there is still a window of time to heal the planet before it is too late, but only if we each make the right choices every day.  Then, thanks to the resilience of nature we have a chance to create a better world for all living things. 
One of the best parts: 5% of the purchase price will be donated directly to JGI's life saving community-centered conservation work, and to help grow the next generation of Jane Goodalls through JGI's Roots & Shoots youth service learning program. As you give back to these essential programs, you'll also be giving back to yourself by choosing to #belikeJane in your everyday routine. When we use products that are defined by these sustainable, Earth-friendly characteristics – the collective power of each of us doing our part is tremendous.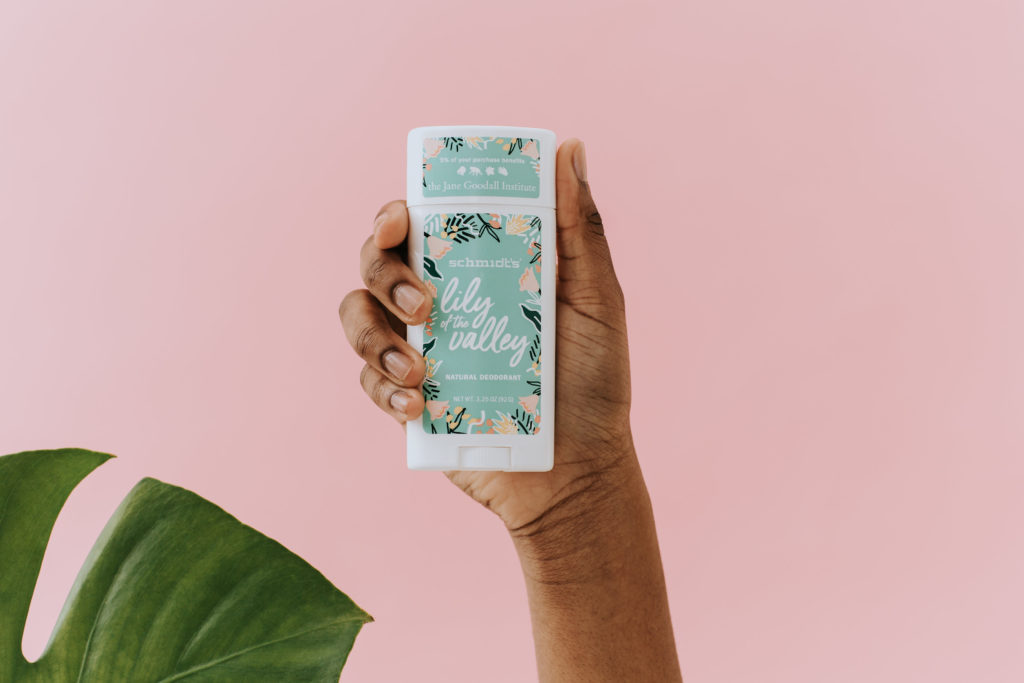 As a personal friend of the Goodall family, Schmidt's Co-Founder and CEO Michael Cammarata admires Dr. Goodall's contributions to animal and environmental conservation, which serve as an inspiration to Schmidt's Naturals' mission to expand access of quality natural and cruelty-free products. 
Partnering with the Jane Goodall Institute holds a special place in my heart as our combined efforts will continue to make a difference in the world. As Schmidt's Naturals continues to grow, mindful consumerism and conservation using environmentally friendly ingredients, cruelty-free technologies, and sustainable practices will remain a priority for the brand.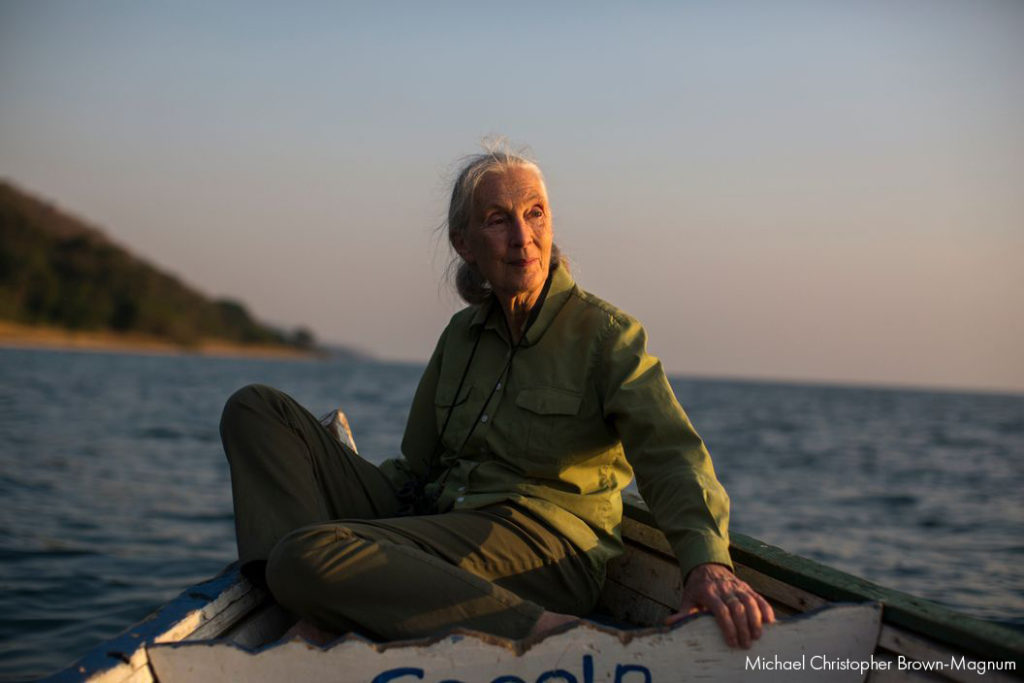 Lily of the Valley is available for purchase online at schmidtsnaturals.com in its Signature Stick ($8.99) and Sensitive Skin ($10.99) formulas. For full terms, including charity financial, licensing and additional info visit schmidtsnaturals.com/JGI. Like all Schmidt's Naturals deodorants, Lily of the Valley is certified vegan and cruelty-free, contains no aluminum, no artificial fragrances, no propylene glycol, and is gluten free. For more information on Lily of the Valley and Schmidt's Naturals, visit: schmidtsnaturals.com. 
---

The Jane Goodall Institute is a global community conservation organization that advances the vision and work of Dr. Jane Goodall. By protecting chimpanzees and inspiring people to conserve the natural world we all share, we improve the lives of people, animals and the environment. Everything is connected—everyone can make a difference.