The idea that water is fundamental to life appears in some form in every culture throughout history, and for good reason. In the Albertine Rift region of central Africa, rivers and streams support vital chimpanzee and other species habitat who depend on the forest corridor supported by those waterways. This landscape is also home to a growing human population that relies on these natural resources, kept thriving by these waters, for income and sustenance. In Uganda, the Jane Goodall Institute not only believes water is life, we act on it. Thanks to funds secured in 2015, we've been conserving regional forests and waterways through sustainable resource management and livelihoods, making sure these waterways are viable for many generations to come.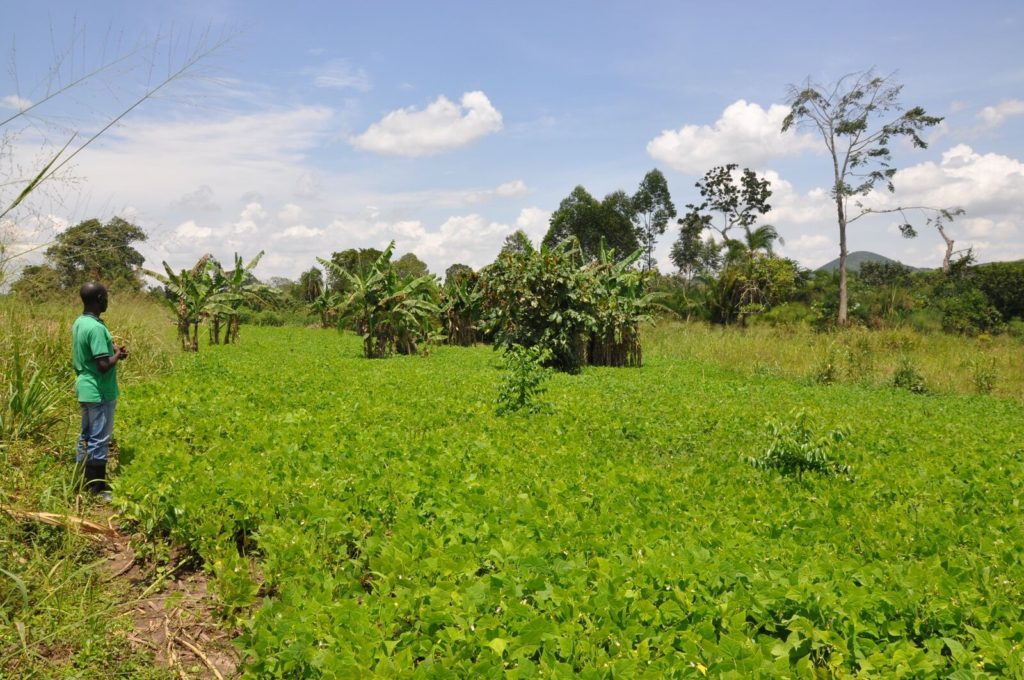 The Problem
A recent report by the International Union of Concerned Scientists identified the Albertine Rift as not only vital to many endangered species, but also as critically threatened by climate change and increasing natural resource usage by growing populations. The report underscored the need to increase environmental education and awareness, enforce laws protecting wildlife, and protect watershed and riverine systems. As a vital corridor for thousands of species, losing this region's forests and water is not an option.
The main issue in many of the communities around the Albertine Rift region is that the need to convert riverine forest systems to farmland is constantly growing as populations do, for food and for income. Ninety-eight percent of the community in the area relies on agriculture as their primary livelihood option, with seventy-nine percent of the economic activity being subsistence agriculture. Protecting these forests is not just a question of patrolling, it's a question of ensuring human populations are able to survive while also conserving essential habitat.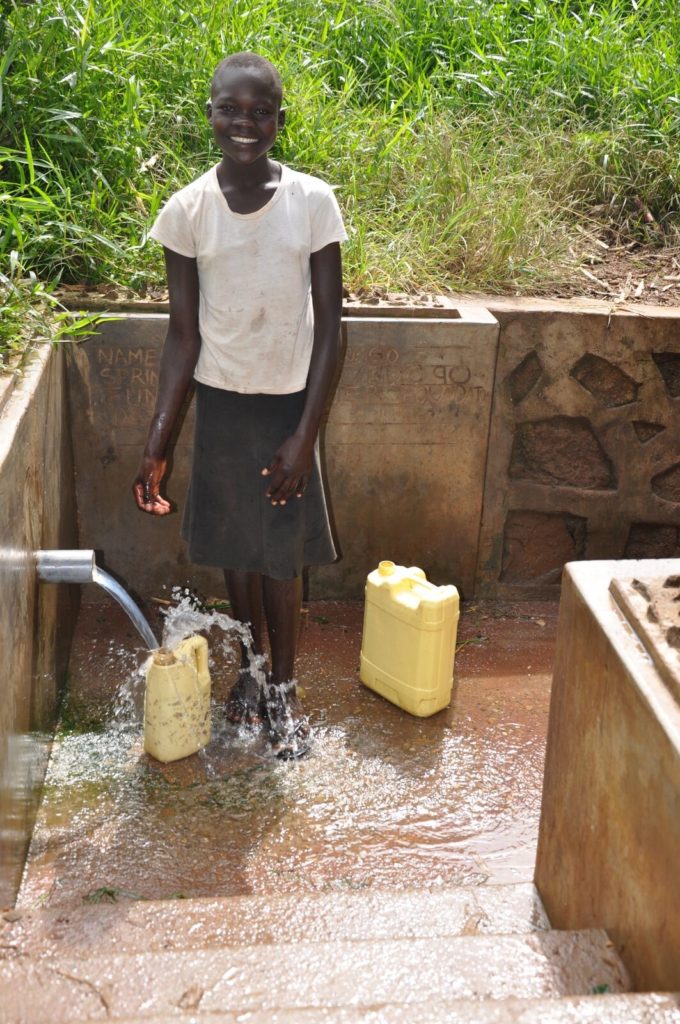 JGI's Community-Centered Solutions and Action
As is the core of JGI's community-centered conservation approach, we listened to the needs of local residents and used the most comprehensive data to provide solutions developed alongside communities. For the past several years, the Africa Biodiversity Collaborative Group (of which JGI is a part) has been researching the impacts of infrastructure developments on watersheds in Sub-Saharan Africa and its relation to freshwater conservation. A recent evaluation in this vein, whose aims were to link freshwater conservation and water, sanitation and hygiene (FW-WASH) along with community insights, provided JGI the knowledge to develop plans with communities directly to manage forests, grow livelihood opportunities, and protect watersheds.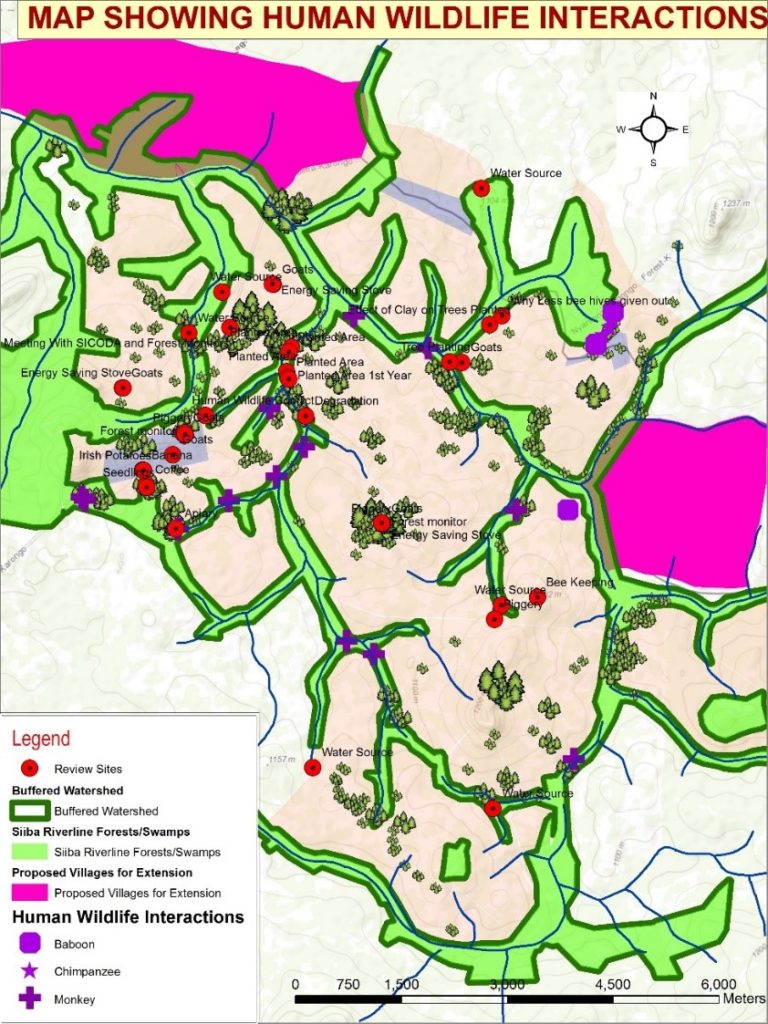 By mapping key households where restoration of riverine habitat is a priority, we were able to establish the number of tree species and type needed for replanting. JGI staff worked hand-in-hand with locals to replant degraded forests and sustain already restored areas through land use planning and community forest monitoring. To make the results more effective, a "dipping" tree planting method was implemented which allowed trees to retain more water. As the trees were restored, so too were the waterways.
Water Brought Back to Life, Restores Life in Turn 
The final number of trees that were planted during the Fletcher Watershed project was an astounding 592,354. Nearly 1,500 households in 11 target villages as well as all local schoolchildren and their families in Uganda benefitted from this project. Replanting these trees helped reestablish and secure watersheds and ecosystems in the area, helping with the future sustainability of both wildlife and human communities. By mitigating the need for humans to have to make decisions in the face of a water supply crisis, the opportunity allowed communities to engage in conservation strategies that will better protect their interests in the long-term.
The Big Picture
Watersheds and forests are interconnected; Loss of these forests mean a loss of water and vice versa. Without these forests, the survival of viable chimpanzee populations and vital ecosystem services are threatened. Despite feeling like this may be a "far away issue", the broad array of ways in which forests benefit us is nearly beyond quantifying, such as carbon sequestration and storage, water catchment protection, soil fertilization, clean water supply, and provision of firewood, food, and medicinal plants. Thanks to support for this project, key partnerships like the ABCG, and innovative mapping/data collection, JGI is seeing the trees for the forest by making sure people, non-human animals, and our planet have a brighter future with plenty of green AND plenty of blue.
---

The Jane Goodall Institute is a global community conservation organization that advances the vision and work of Dr. Jane Goodall. By protecting chimpanzees and inspiring people to conserve the natural world we all share, we improve the lives of people, animals and the environment. Everything is connected—everyone can make a difference.