June 2014, I was about to jump on a plane back to my African homeland to join the war on poaching, and I asked the world's most beloved conservationist how she transforms anger into a force for good. She said,
"The only way to turn anger into something good is to be using all your energy to try and prevent such an atrocity happening again." -Dr Jane Goodall
It has become my mantra. My mission is to eradicate corruption fueling the illegal rhino trade. I was a scribe before I was an activist. I have never shared this, up until now, but I was chosen. A collective of revered conservationists sat me down one day and presented me with a challenge:
"We can have all the weapons and all the soldiers and all the technology, but if we do not expose the corruption, the rhinos of Zululand will be slaughtered into extinction."
I was gifted with the burden of secrets, and then left to run with it. I am the guardian of the 'blood rhino blacklist', a shocking expose' that I released on October 28 of this year, revealing an alleged syndicate of magistrates and lawyers protecting not just rhino poachers and kingpins, but also murderers and rapists.
So how did I get here and what does that mean?
Here in South Africa, the pursuit of justice is a never ending uphill struggle. In January of 2016, I began exposing the 'Gwala Syndicate', led by the accused rhino poaching kingpin of Zululand, Dumisani Gwala. This man, who is out on bail for attempted murder of a police officer and dealing in rhino horn, will finally go to trial in May – nearly three and a half years since his arrest – all the while rhino poaching in the KwaZulu-Natal (KZN) province of South Africa has spun out of control. Looking back, I spent the month of February 2016 trying to hand over my evidence to the Head of the Hawks Police and South Africa's Minister of Environment. Meetings were arranged, but neither the Colonel nor Minister Molewa ever showed up.
I soon realized that the very people put in charge of protecting our wildlife were turning a blind eye to the corruption, and by March 2016 I was quietly starting to crack. I spent the rest of the year publishing case numbers, illustrating how when certain magistrates were in the room with defense attorney Mr Z.W. Ngwenya, the rhino poachers would miraculously be acquitted or given a petty fine and no jail time. Up until the end of 2016, the case was built on patterns and intelligence. And then 'Fresh' handed himself in to me and Police Detective JP Roux in January of this year. 'Fresh,' the nephew of Ngwenya, explained in a sworn police affidavit how he was instructed by his uncle to pay cash bribes to many magistrates and prosecutors in Zululand over a two-year period.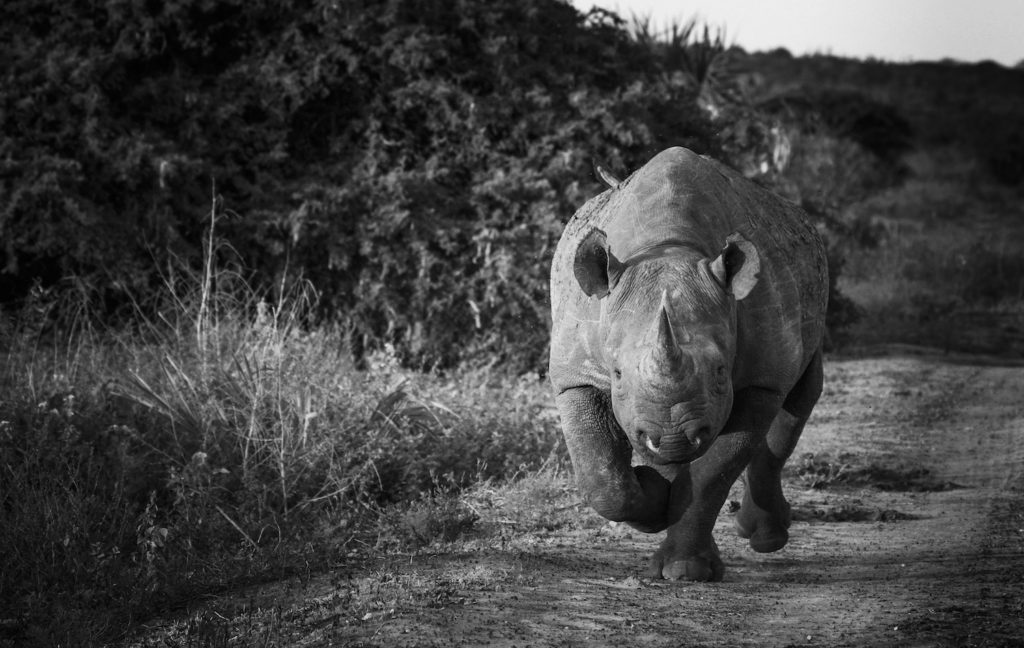 © Matt Yardley
In July of this year I exposed the current magistrate, Mr Shandu, as having an alleged corrupt relationship with Gwala and his defense attorney Miss Mpume Linda. On October 9, the Director of the National Prosecuting Authority for KZN, Moipone Noko, stopped the recusal application of Magistrate Shandu. If Noko does not apply her mind and give instructions to her court prosecutors to file the recusal application, I have given my attorney instructions to take her decision on review in the High Court. Saving the Wild's legal team has been instructed to proceed by November 15, 2017 if no action is taken by the KZN Director of Public Prosecutions.
If Gwala does finally see the inside of a jail, this would be the first kingpin conviction in a decade long war. What we do moving forward will have an impact on history.
Last month 'Fresh' joined me and Zulu princess Latoya Buthelezi, best known by her international artist name, Toya Delazy, for two days in the wilderness with the BBC. It was the first time 'Fresh' had ever even seen wild animals, and he loved it, and he had all of us in stitches laughing when we encouraged him to stalk up to a wildebeest, but then he sprinted towards the animal with very little 'stalk' in his step. Fresh returned to his moral compass, and he has been fully cooperative with the police over these past ten months. But all of it will be for nothing if the world doesn't wake up to the biggest corruption scandal in the history of these rhino wars.
This investigation into the 'blood rhino blacklist' won't disappear. It involves too many crooks, too many victims and devastated families, and a large body of damning evidence. But they need our help. We need to keep this story alive long enough for 'Fresh''s affidavit to be put on public record. I spend at least six hours a day briefing heads of environmental organizations, journalists and people in positions of power right across the world. We are all working on strategies to move the dial on this.
YOU can help save the rhinos of Zululand
I personally have briefed South Africa's Shadow Minister of Justice, Glynnis Breytenbach. And there are some very determined members of Parliament that are seeking answers. The Magistrates Commission has stated that they are of the informed opinion that the case of the accused rhino poaching kingpin, Dumisani Gwala, should be moved to the High Court. 
There is much progress behind the scenes, and there is still work to be done. Please, share this developing story. And the next time you have friends over for dinner, tell them about the incredible rhino; an iconic species that survived the ice age, and can survive almost anything but human greed. 
The greatest super power in the world is public opinion. 
---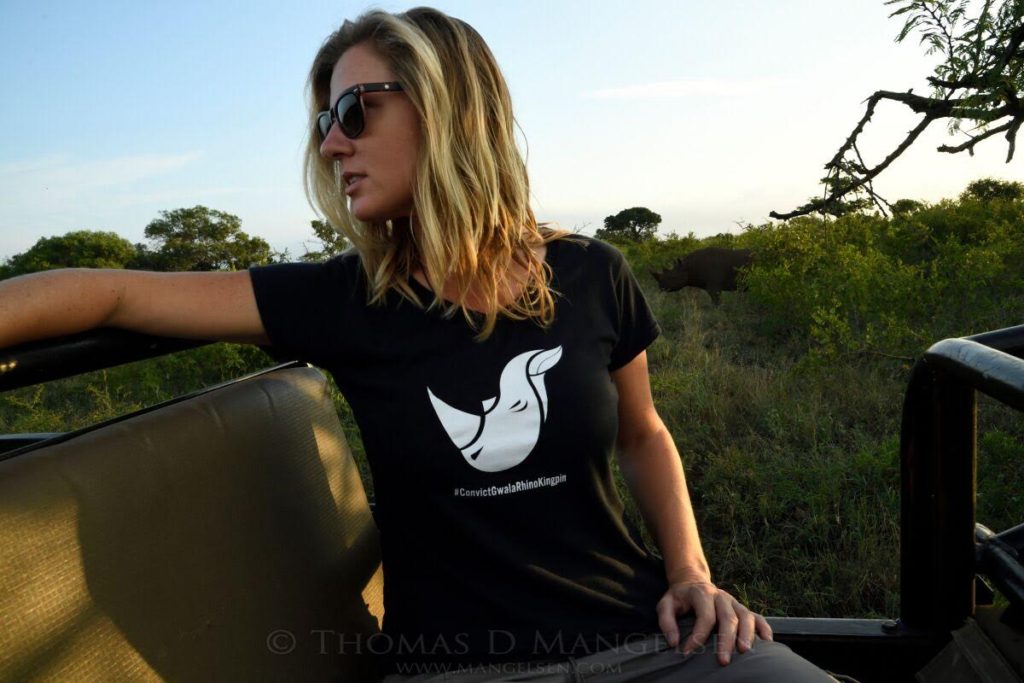 Follow Jamie:
Jamie Joseph www.savingthewild.com
Facebook: SavingTheWild
Twitter: @savingthewild.com_
---

The Jane Goodall Institute is a global community conservation organization that advances the vision and work of Dr. Jane Goodall. By protecting chimpanzees and inspiring people to conserve the natural world we all share, we improve the lives of people, animals and the environment. Everything is connected—everyone can make a difference.