Alabama native, Stewart Massey is an incredible innovator who makes art out of recycled objects and sells his masterpieces (magnets, ornaments, bookmarks, and more) to raise money for those in need. 'ReWorkz' unites Stewart's passions for fighting climate change, making art, and helping the homeless in his community.
Stewart has been a member of the Roots & Shoots U.S. National Youth Leadership Council (NYLC) since 2015. With support from the Jane Goodall Institute, members of the NYLC, including Stewart, receive leadership training and guidance from Roots & Shoots staff, which they then share with hundreds of thousands of Roots & Shoots members around the world as JGI youth representatives.
Name: Johnathan Stewart Massey
Age: 18
Hometown: Valley, AL
Top 3 Compassionate Leadership Skills & Traits:
Empathetic, Introspective, Inspires Peers

Roots & Shoots Projects:



Favorite Book: The Boxcar Children Series by Gertrude Chandler Warner

Favorite Song:  Youth by Troye Sivan
What is your favorite Roots & Shoots project that you've worked on?
I think that one of my favorite projects would be The Plant City Recycling Project. Over 1,000 lbs. of recyclables have been brought in and kept out of the landfill within a year and we hope to be able to bring in even more.
If we don't have people stand up here and now for the environment, it may be too late when people do start standing up for what is right. I wish to combat climate change because of the threat it poses to human health, the food supply, and our many fragile ecosystems.
What inspires you to be an activist? How did you get started on this work?
In the fall of 2011, I wanted to do what was known as "Homeless for a Night" in which you decorate a cardboard box and sleep in it for a night in order to raise money and awareness for homelessness. My parents told me that if I wanted to enter, I had to raise the $125 entrance fee myself. I began making gingerbread ornaments from aluminum soda cans. I wound up missing the deadline and decided I would use the money to buy groceries for needy families and was able to buy enough for three families. That felt really good knowing that I was able to help someone in need.
Then in the following spring of 2012, the houses of two families I knew burned down and I wanted to help them, but since I couldn't sell Christmas ornaments in the spring I began making bookmarks from reclaimed buttons. I have added more products such as butterfly magnets, yard art, different shaped ornaments, and tye-dye ornaments while also expanding the number and size of service projects under the title of 'ReWorkz' since we re-work old things into something new. Since joining the Roots & Shoots NYLC, my love for the environment and for people has deepened, with new issues, such as climate change, being brought to my attention.
What advice do you have for other young people who want to get involved in their communities or make a difference in the world?
One piece of advice I would like to give to anyone who wants to make a difference is that you don't have to start with a lot. ReWorkz started from a very small action. The first project that we ever did only helped three families, and while that may not sound like much, to those families, that meant a whole lot. Helping can be as simple as buying groceries for a family or giving small speeches to groups. While it may not seem like much to you, it can mean the world to them and it could plant a seed inside of someone so that then they will go out and also make a difference.
---
Stewart is empathetic, introspective, and known to inspire peers. In fact, he possesses all of the skills and traits of a compassionate leader. Fostering these traits in young people is our way of working toward a better future — one where leaders from the playground to the boardroom make decisions that are good for people, other animals, and the environment. Read more about compassionate leadership skills and traits here.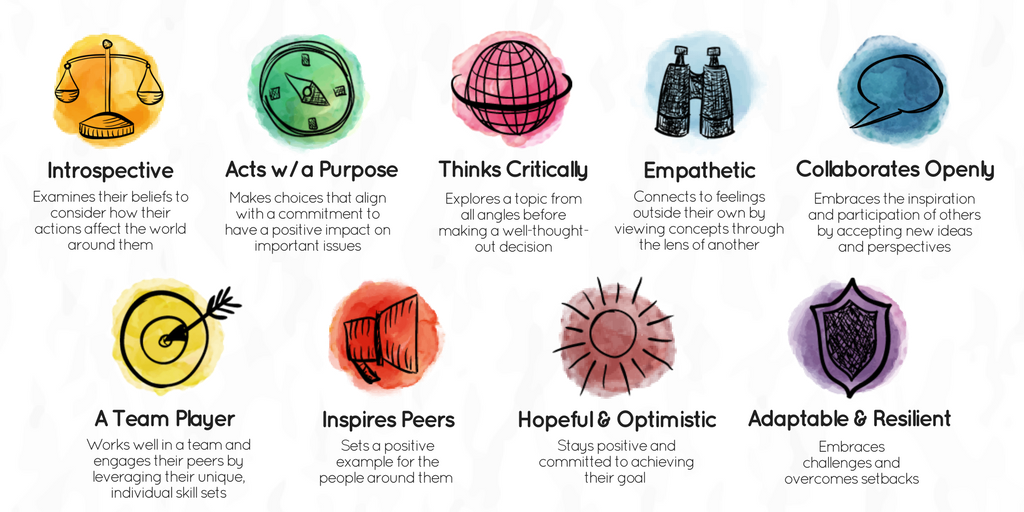 To learn more about influential young leaders like Stewart, check out the Roots & Shoots U.S. National Youth Leadership Council (NYLC). Want more hands-on advice? Educators and Roots & Shoots groups can invite Stewart or another member of the NYLC to visit or Skype with their classroom/group to talk about their Roots & Shoots work and share tips for a future service campaign! Click here to learn more.
Educators, we've designed a free, online course to support you as you grow compassionate leaders through service learning. Join the course.