Every Sunday, the Hero's Journey Club, a Roots & Shoots group in Hartland Four Corners, Vermont, empowers children to create projects inspired by the Unitarian Universalist principles taught at the First Universalist Society of Hartland. Samantha Cronin, their group leader, has witnessed how Universalist principles are helping her elementary schoolers members build the skills and traits of compassionate leaders. One principle encourages "respect for the interdependent web of all existence of which we are a part," highlighting the relationship between humans, animals, and the environment on the planet we all share. This is a perfect example of introspection, a compassionate leadership trait that encourages individuals to think about how their actions affect the world and other living things.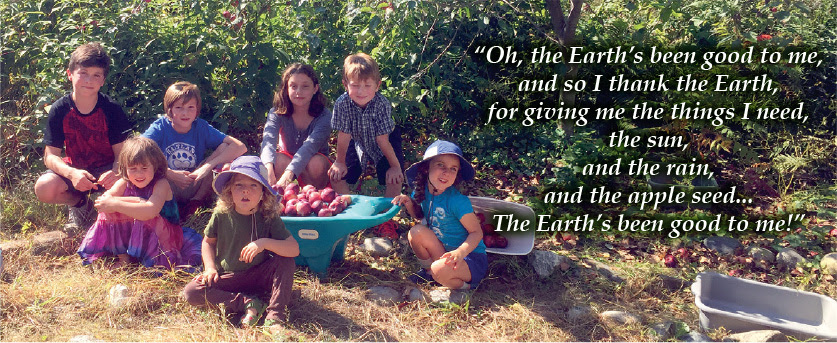 After completing a community mapping exercise in Spring, members of the Hero's Journey Club discovered that their community had a large population of farm animals being raised for consumption. They discussed how they wanted to encourage opportunities to foster empathy between humans and animals. So, group members decided to model positive human-animal relationships for their community by raising chickens as companions. Club members even set out to build a home for the chickens so they could feel loved and protected.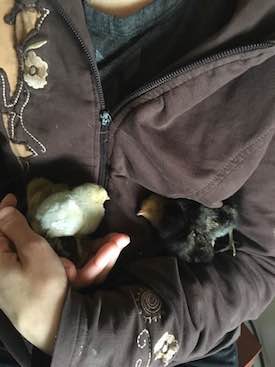 Building on permaculture techniques they had discussed in club meetings, the Hero's Journey Club decided to transform empty yard space into a community garden. The permaculture method encourages sustainable gardening practices catered to the local climate and environment. First, club members mapped the yard, picking out spots for the chicken coop, raised plant beds, and a spiral herb garden, all surrounded by a pallet fence. The completed garden gave the chickens the freedom to roam, eating insects that might hurt the plants. All of the eggs, fruits, and veggies collected from the garden were then donated to the local food shelf. Group members also led workshops over the summer to share their experiences of small-scale organic farming with the rest of their community.
An important message guides these Roots & Shootsers: "the language of love translates across all perceived barriers: religion, ethnicity, culture, race, gender, and even species." Through their commitment to raising chickens in a humane way, the Hero's Journey Club is able to develop a loving relationship with their new pets instead of solely using them for their eggs and meat. Their work illustrates the power of love in creating even unexpected friendships.
See more Roots & Shoots Projects of the Month:


---

The Jane Goodall Institute is a global community conservation organization that advances the vision and work of Dr. Jane Goodall. By protecting chimpanzees and inspiring people to conserve the natural world we all share, we improve the lives of people, animals and the environment. Everything is connected—everyone can make a difference.