While fireworks and backyard barbecues were staples of most of our 4th of July celebrations, it is important to remember that the day signifies a victory that was won by our dedicated military, and they deserve to be commemorated for their service. Youth Leader Bradley Ferguson does this not only on the 4th of July, but all year long, and has been a staunch advocate for veterans in his community. This New Jersey native has seen first-hand the great need for veteran services. This is Bradley's first year on the NYLC, and he brings such a unique commitment to service. With support from the Jane Goodall Institute, members of the NYLC receive leadership training and guidance from Roots & Shoots staff which they then share with hundreds of thousands of members around the world as the youth representatives of the Jane Goodall Institute. We caught up with Bradley to learn more about his long-term goals for aiding veterans and other at-risk populations.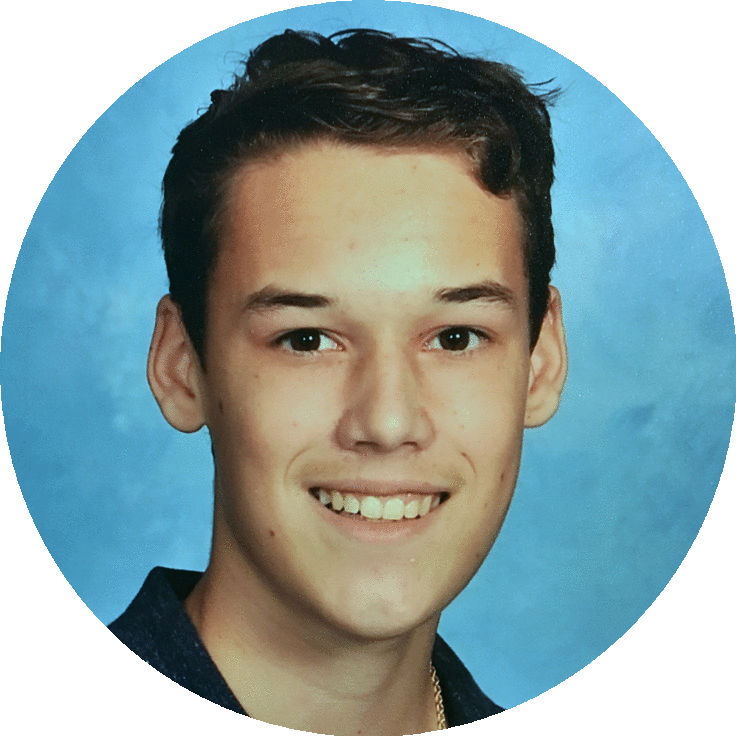 Name: Bradley Ferguson
Age: 16
Exemplary Compassionate Leadership Skills/Traits:
Empathetic
Adaptable & Resilient
Collaborates and Communicates Openly
Roots & Shoots Projects:
Operation End Hunger
Operation End Hunger II
Mustangs Against Hunger
What is your favorite Roots & Shoots Project?
My first project, Operation: End Hunger – Coram Deo. I was invited to join a group of people making lunches for the homeless. My invitation to the group actually came as such a turn of fate. I was at the post office mailing out 25 care-packages filled with dog treats and toys for our overseas war dogs, but I had to readdress all of the boxes. Another man in line stepped up to help me, and began telling me about his volunteer work. I was thoroughly wowed and told him about Roots & Shoots, which I had recently discovered. We got a mini-grant from Roots & Shoots and made lunches for the homeless and delivered them to Atlantic City. That group disintegrated but it led to my own version called Post Crashers. Since April 2016, we have made 4500 lunches, many of which have gone to homeless veterans.
What has been one of your failures that has taught you something valuable?
Well, I write a lot more grants than I receive, so the ones that I don't get are failures in a way, but I learn from them. However, my biggest failure was when I wrote grants for my school's garden and wasn't directly involved in the execution. I rode my bike by the garden beds the other day and they were full of weeds. If you start a project, you have to stay invested.
What inspires you to be an activist? How did you get started in this work?
A critical moment was when I saw US Navy veteran Charles Ingram III setting himself on fire outside the local VA clinic 2 blocks from my house because he was not getting proper aid. This is an image that will never be deleted from my mind, his death serves as my inspiration to create change. I respect and admire all the men, women and even animals who serve our country; their sacrifice should never be forgotten.
I live in Atlantic County, NJ. It is a depressed area that leads the nation in foreclosures. One in four children go to bed hungry.  In August of 2014, I met with our American Legion Post Commander, Mark Doherty, to brainstorm ways to support our veterans in a long-term project. I wanted to adhere to the true mission of the American Legion, "mutual helpfulness." I pitched the idea of "Post Crashers," a service-learning club of students from grades 7-12. We honor veterans by refurbishing Post 295, combating poverty, and addressing food security with our large, sustainable victory garden. Since its inception, we have obtained $133,000 in grants to help those in need. Last year, our garden yielded over 1500 lbs of produce!
What advice do you have for other young people who want to get involved in their communities or make a difference for the world?
I strongly feel that to be a good person, a good citizen, everyone should serve the community in some way. Figure out what you are interested in and volunteer, but don't be afraid to start your own group. Roots & Shoots is one platform that helps students do just that. I am inspired by what other kids my ages are doing and I learn a lot of things that are going on – like the University Scholars Leadership Symposium at the UN in Thailand that I will be attending!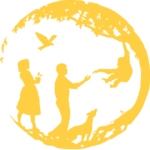 Bradley is a shining example of how to take a look at your community and identify a population that has a great need for support. To learn more about the projects that influential young leaders like Bradley are doing, visit the Roots & Shoots website. Educators and Roots & Shoots groups, you can invite Bradley or another member of the NYLC to visit or Skype with your classroom/group! Click here to learn more.
---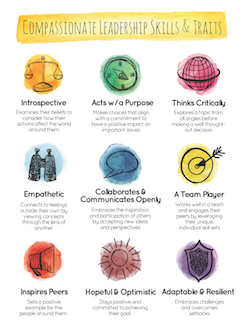 Bradley is empathetic, adaptable & resilient, and collaborates & communicates openly. In fact, he possesses all of the skills and traits of a compassionate leader. Fostering these traits in young people is our way of working toward a better future — one where leaders from the playground to the boardroom make decisions that are good for people, other animals, and the environment. Read more about compassionate leadership skills and traits here.
Educators, we've designed a free, online course to support you as you grow compassionate leaders through service learning. Join the course.
---

The Jane Goodall Institute is a global community conservation organization that advances the vision and work of Dr. Jane Goodall. By protecting chimpanzees and inspiring people to conserve the natural world we all share, we improve the lives of people, animals and the environment. Everything is connected—everyone can make a difference.

---