A Year of Discovery: Gombe Chimpanzees, Baboons, and More…
2016 was another incredible year building on the 57 year legacy of ongoing studies at the Gombe Stream Research Center of chimpanzees and other primates, stemming from Dr. Jane Goodall's initial work. The JGI team is excited to share the discoveries, challenges and plans for the center. This research has not only been groundbreaking, but has also had major impacts on human and wildlife research and conservation internationally in many different ways.
Chimpanzees live in small groups or communities. The communities being observed include Mitumba in the north, centrally located Kasekela, and Kalande of the South. Kalande is still habituating, (becoming used to human observation), so their observations differ from those of the established communities. To observe these magnificent primates, a team follows a single chimpanzee throughout the day. This is the same observation method that Dr. Goodall used in her initial world changing studies. A lot of information is recorded, including births, deaths, location, behavior, eating habits/food and much more. Over the year, the team averaged 26 daily follows per month in Kasekela with 21 in Mitumba. Let's dive into some of the most interesting findings and facts from Gombe!
Amazing Discoveries from Gombe:
>> Female Chimps Leave the Group When of Reproductive Age
Approximately 50% of female chimpanzees leave their community to join another upon reproductive age.The Gombe Stream Research Center observed this phenomenon as Flower of Mitumba moved to Kalande in May, only to return to her original community one month later. Losa of Mitumba relocated to Kasekela in late June and has stayed, integrating well with the other community. Samwise of Kasekela relocated to Mitumba, then back after two months.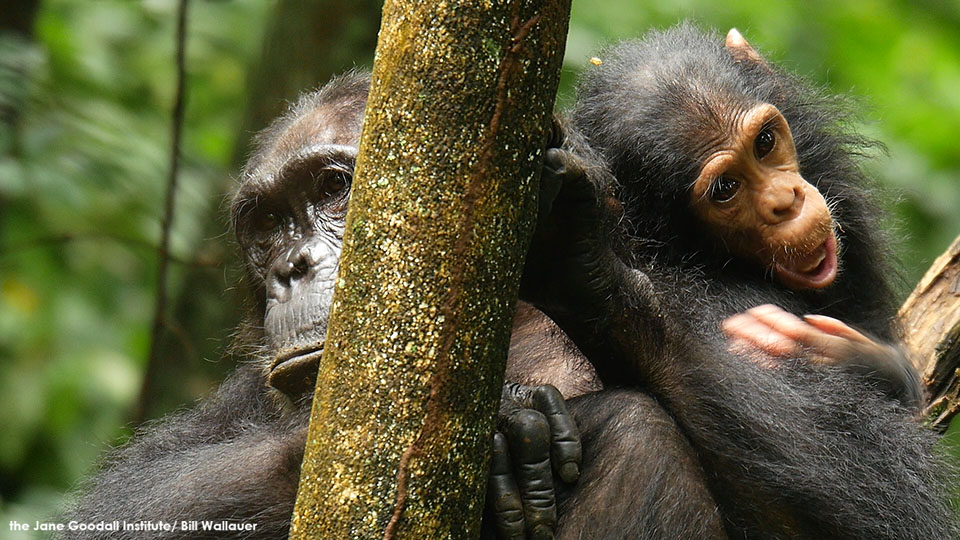 >> Births and Deaths are Part of the Circle of Life
Throughout the year, five births in Kasekela and two in Mitumba were recorded as well as three confirmed deaths and three disappearances or assumed deaths between the three communities.This is all part of being able to watch communities of chimpanzees in the wild, experiencing the miracle of life, and sometimes death, in the jungle in real time.
>> Mothers and Infants Provide Remarkable Insight
Mother and infant chimpanzee relationships are studied to determine the effect that differing mothering styles have on the success and survival of the baby. Gremlin is of particular interest as she has three daughters that have also given birth.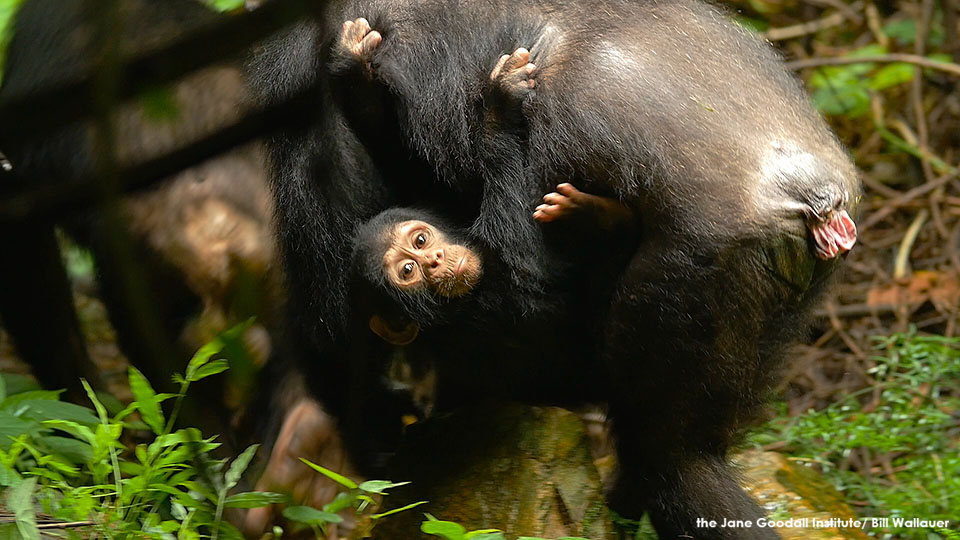 >> Long Term Studies Tell Us A Lot About Ecological & Species Health
Eco-health is measured and monitored in three ways. The studies here provide insight for ecosystems and health over such a long time period it is of crucial importance to conservation action and knowledge globally. First, veterinarian Dismas Mwacha studies illnesses and the conditions of the animals as closely as possible without intrusion. With the help of National Parks veterinarians, they decide whether or not to provide treatment. Additionally, pathogens are measured from regular fecal samplings to study SICcpz, a virus similar to HIV. When a chimpanzee dies, the veterinarians of GSRC and Gombe National Park do post mortem examinations to learn about pathogens and tissue disorders. Vegetation is also studied to better understand changes in behavior and to compare food availability between sites.
>> Chimp Males Compete for Dominance
Male chimpanzee politics are observed as they compete for dominance and power. A higher rank leads to primary access to food and mating partners. In Kasekela, a very interesting power struggle and leadership change was observed. Fudge is now the alpha male of Kasekela after overthrowing his uncle Ferdinand in a fight that left Ferdinand injured (Read more here). The community seems to be accepting of the new leader after eight years of Ferdinand's leadership. Chimpanzee infanticide occurs in both male and females for varying reasons. There were recorded incidences of attempted infanticide between Ferdinand and Tanga and then Fudge and Makiwa. Ferdinand was unsuccessful capturing Tanga's baby due the help of her son, Tom. Ferdinand is already responsible for the deaths of two of Tanga's babies. Fudge was also unsuccessful in his attempt to take Makiwa's baby.
>> JGI Also Studies Baboons!
Baboons research has also been a part of Gombe since 1967, lead by Dr. Tony Collins. Discoveries from 2016 include a higher prevalence than expected of sexually transmitted Treponema. While the transfer of a female from one community to another is common in chimpanzees, it is not common for baboons. However, this was recorded on three occasions with one baboon returning to its native community. Since 2013, there has also been a continuous study of 53 Guenon monkeys. Of these, 65% are now habituated to allow studying their interactions with baboons, colobus and chimpanzees as well as their hybridization and eating habits. Read more about our Baboon Research here.
>> Even More Cool Stuff
Other notable ongoing projects include exploration to discover chimpanzees in other areas that are affected by humans and working toward World Heritage status.
It was a wonderful year at the Gombe Stream Research Center, filled with discoveries, progress, and hope for the future. For the past 57 years, we've been taking Jane's curiosity to the next level, and have no plans of stopping this incredible and vital work! To find out more about our science and research visit here.
---

The Jane Goodall Institute is a global community conservation organization that advances the vision and work of Dr. Jane Goodall. By protecting chimpanzees and inspiring people to conserve the natural world we all share, we improve the lives of people, animals and the environment. Everything is connected—everyone can make a difference.

---