They say that the impact of a name determines so much in a single life that it perhaps can even shape and define an individual. When a baby elephant entered the world in Botswana, the stars aligned to create one destined for greatness: "Naledi," or 'star' in Setswana. In Naledi: A Baby Elephant's Tale, we're given an intimate look – from birth, to survival and exploration – into the life of one exceptional infant elephant, and the people working to ensure her survival.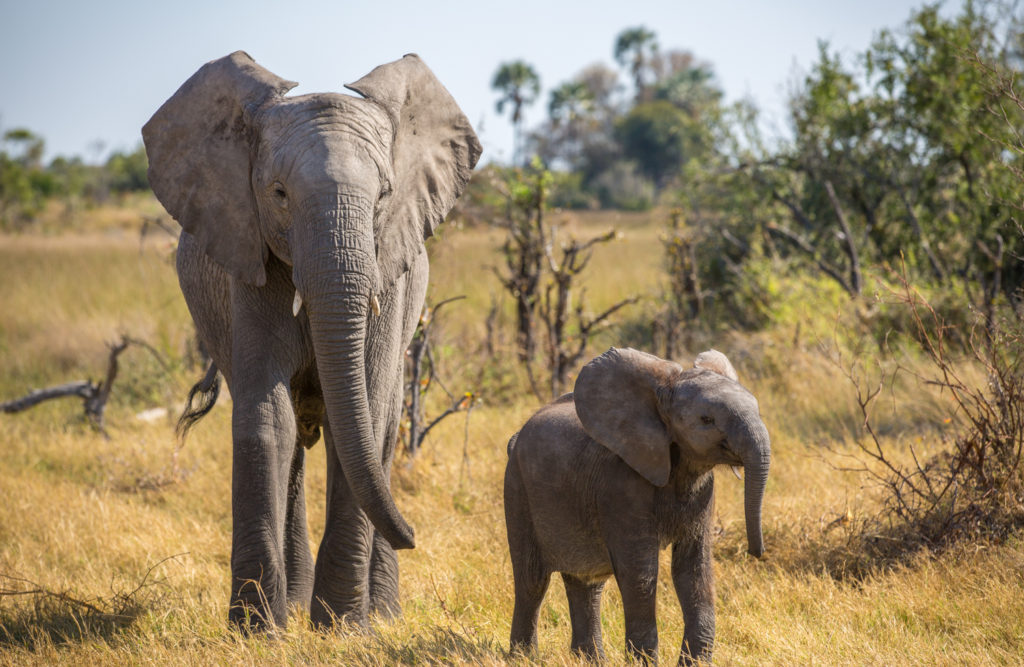 The film reveals moments nearly unparalleled in wildlife filmmaking, demonstrating interactions like the first steps of Naledi after being born, being nudged by her several ton mother into successful strides. The story, which filmmakers could not have foreseen beyond capturing the life of a newborn African elephant, becomes one of great significance as Naledi's mother, Kiti, passes away when the young elephant is only six weeks old. From this point on, the film is a testament to the will and love of Naledi's caretakers, and the "star"'s own courage to continue to shine.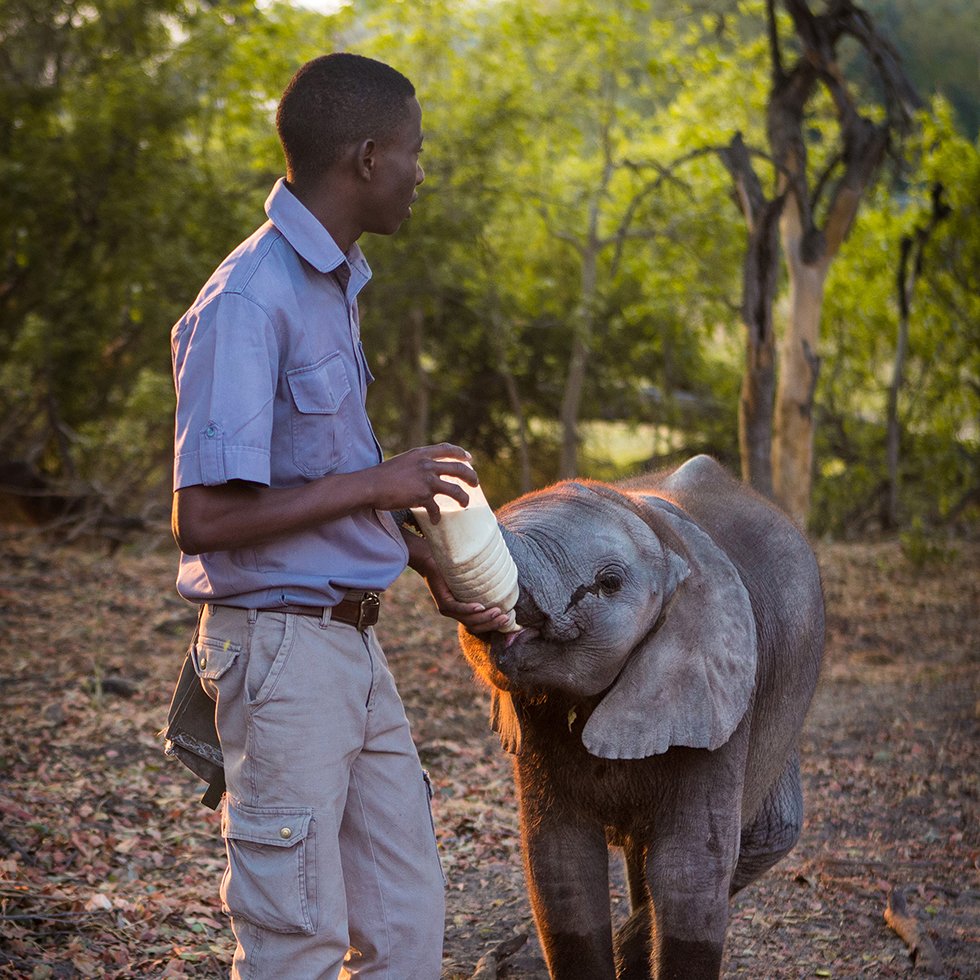 From birdseye views of a herd of multigenerational elephants shifting their tremendous bodies through flooded savannah, to face to face encounters with the baby "star" of the film, Naledi is in every way as informative as it is engrossing. Naledi as a hefty, playful personality represents one elephant of a species which is as varied in their behavior and demeanors as we could imagine. As Dr. Jane Goodall first understood and convinced the world of, there is much more to non-human animals than we have chosen to see or believe. This film helps us continue to learn from them, and their dynamic lives.
The backdrop of Naledi's story, and a central character in its own right, is Abu Camp. The resort puts conservation at the core of its mission, with the ultimate goal of reintroduction of these elephants into the wild. By taking in elephants who are either orphaned or come from a harsh past in places like zoos, they provide a home, encourage research, and provide guests and others with a path to greater empathy for these massive and wonderful animals. The dedicated men of Abu Camp worked endlessly to nurse Naledi back to health after her mother's death, and her deep bonds with these people and other female elephants at the rescue camp are major parts of the reason Naledi is now thriving.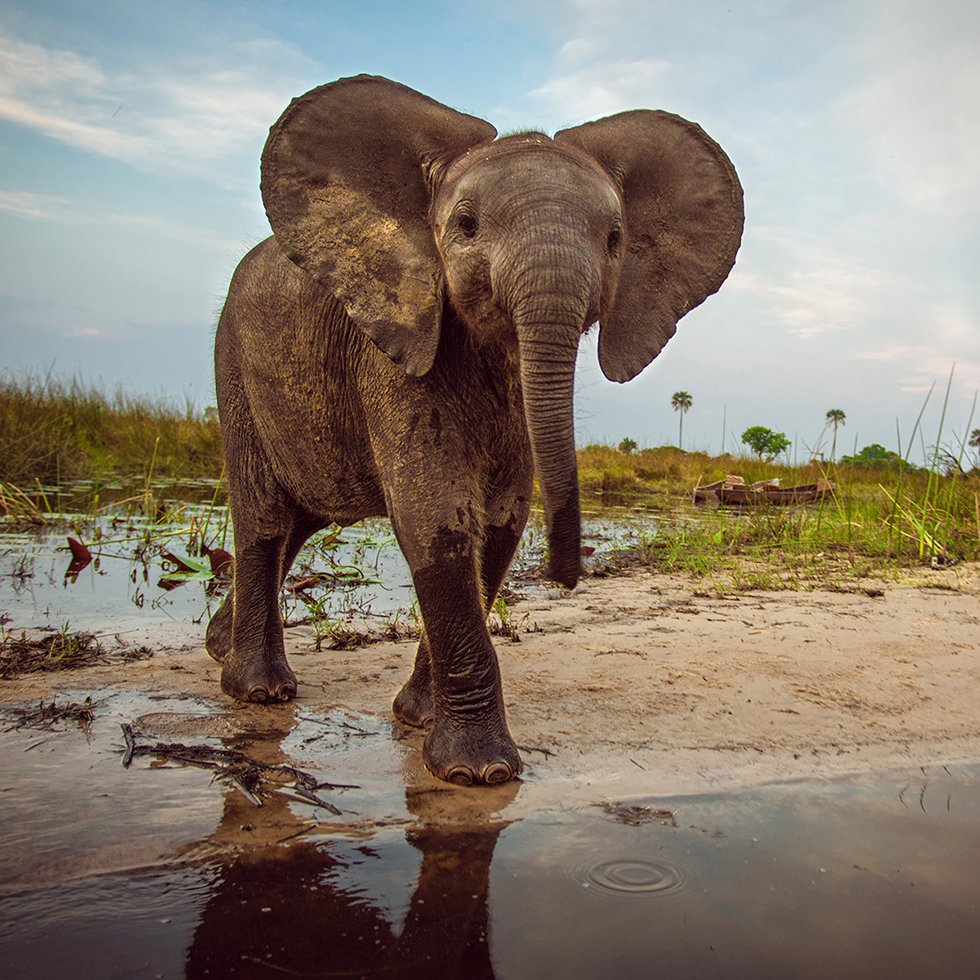 The film also directly addresses topics like habitat loss, human-animal conflict, and ivory demand, which all contribute to the elephant decline – at a rate of around 96 elephants per day. Recently, Paul G. Allen's Great Elephant Census aerial surveys of 18 African countries revealed that in 15 of those countries, 144,000 elephants were lost in less than a decade. Now, Allen and his team at Vulcan Inc. are using this film to encourage awareness around the threats to African elephants, predominantly due to poaching for their tusks. To join their campaign, share using the hashtag #ElephantsCount on social media, and educate others about the threats to these enormous and lovely creatures.
---
The film premiered on Netflix Friday, March 17. Watch it streaming here.
Learn more here.