Black History Month is about honoring individuals and movements driven by the culture, voice, struggles, accomplishments and identity of African Americans in the United States, as well as other multi-racial groups often overlooked in the mainstream, or in their respective fields. As we look forward, celebrating Black futures, it is important to acknowledge the African American people who have advanced and innovated in the fields of conservation, environmentalism, activism, and science. This list is by no means a comprehensive one, but rather a short list that highlights the impressive and amazing African American leaders, conservationists, and scientists from the past to the present!
---
Charles Young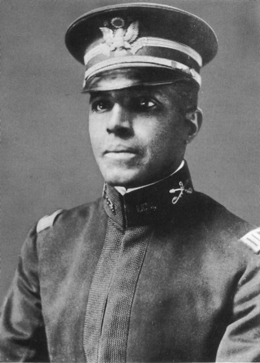 Born to two enslaved parents in Mays Lick, Kentucky, in 1864, Charles Young became the first African American National Park Superintendent. Young is most notable for his awe-inspiring military career, as well as his time spent maintaining the Sequoia National Park in northern California. As only the third African American student to graduate from West Point Military Academy, Young endured a lot of racial discrimination, but was able to serve the U.S. Military as a Cadet, Captain, Commander, Lieutenant, and Major. In addition to serving in the military, Charles Young became a renowned professor at Wilberforce University and a great conservationist. His work as superintendent at the Sequoia National Park allowed for Young to become the first person to successfully construct roads and trails in this park, thus making it the great forest and well enjoyed outdoor landscape it is today.
Find out more:
---
Dr. John Francis
Dr. John Francis is a great environmentalist and conservationist who is most recognized for being the "Planetwalker." While in California during his 20's, Francis witnessed the 1971 oil spill in the San Francisco Bay. The chaos that ensued as a result of this disaster inspired Dr. John Francis to boycott the use of motorized vehicles for 22 years. Because of his refusal to use motorized vehicles, Dr. John Francis was forced to walk to every destination, which later prompted his nickname, the "Planetwalker." In addition to this, Francis also took a vow of silence, which lasted 17 years. During his vow, not only did he earn his B.S. in Environmental Studies and a PhD in Land Resources, but also started the nonprofit Planetwalk, an environmental awareness organization. Today, Dr. John Francis is a professor of Environmental Studies at the University of Wisconsin-Madison's, Gaylord Nelson Institute.
Find out more:
---
Mae C. Jemison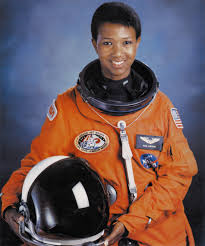 If you have seen the film Hidden Figures, you may have a sense of the hardships a woman of color faced (and those women of color still face) while working in a white male dominated science/ computing /engineering field. Becoming the first African American woman to be accepted into the astronaut training center, and later fly into space, Mae C. Jemison is credited here for her incredible accomplishments and brave determination.
Jemison was born in Alabama in 1956, and later moved with her family to Chicago where she spent most of her time in the library reading about science, especially astronomy (bio.) After excelling in high school, Jemison studied at Stanford University, where she obtained her Bachelor of Science in Chemical Engineering and later, a doctorate degree in Medicine from Cornell University.  Because of her background in chemical engineering and medicine, NASA accepted her as the first African American woman to begin training in NASA's Astronaut Training Center in 1987. Soon after, Mae C. Jemison became the first African American woman to fly into space on the Endeavor in 1992. Since then, she has earned numerous awards and honors.
Find out more:
---
Percy Julian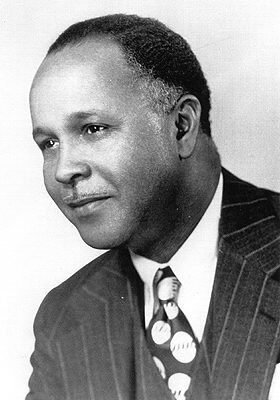 Born in Alabama in 1899, Percy Julian was not allowed to attend his high school because of the color of his skin. However, Julian was not deterred by this institutional racism, but rather used it to fuel his enthusiasm to earn a PhD. He attended DePauw University and took high school-level classes in the evening, before graduating the top of his class with honors. Julian worked as a chemistry instructor for several years at Fisk University before accepting a scholarship to Harvard University, where he finished his Master's Degree.
Because Harvard University would not allow him to pursue a doctorate degree because of segregation, Percy Julian traveled to the University of Vienna in Austria where he studied to obtain his PhD. After returning home, Julian became one of the most outstanding chemists in history. His work with plants lead him to create medicines to treat glaucoma and arthritis. Percy Julian created Julian Laboratories in 1954 and sold it seven years later. He became the first African American millionaire because of this transaction and later founded the nonprofit organization, the Julian Research Institute.
Find out more:
---
Sojourner Truth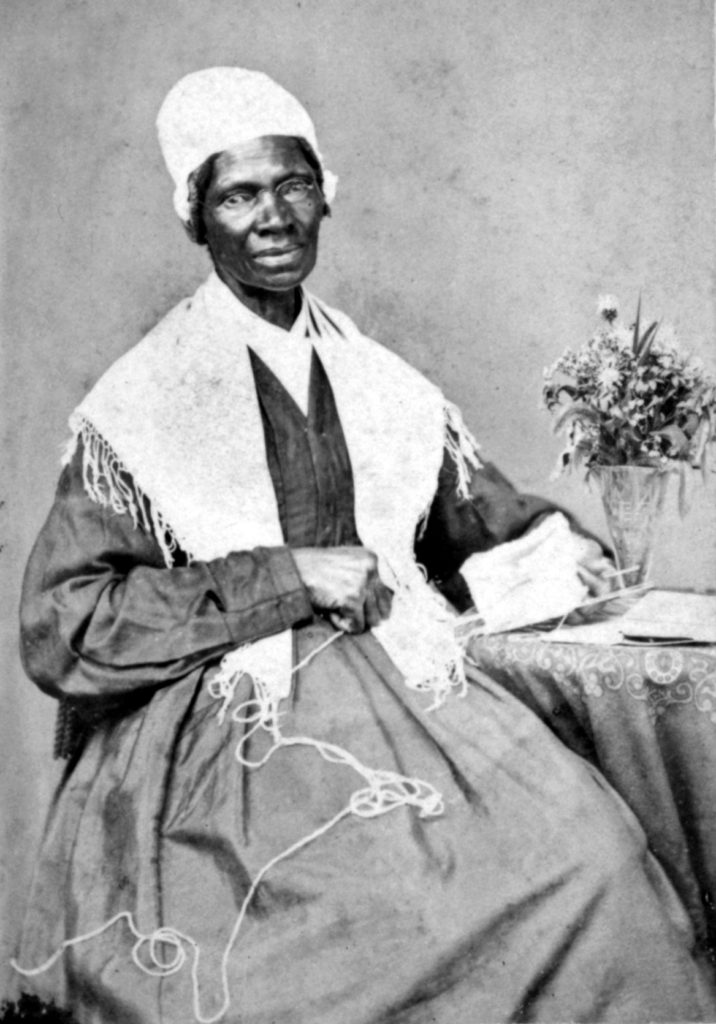 Sojourner Truth is one of the most famous Civil Rights and early Women's Rights Activists. Born into slavery as Isabella Baumfree in upstate New York in 1797, Truth chose to devote her life to abolitionist causes and worked to help recruit Black troops for the Union Army. By 1826, Truth had several children, including her infant daughter, whom she ran to freedom with later that year. When she discovered that her son, Peter (5), was being illegally sold by a white man, she went to court to challenge this issue. Sojourner Truth won this case and became the first Black woman to successfully challenge a white man in court. In 1843, Truth changed her name from Isabella Baumfree to Sojourner Truth. Her most famous speech, "Ain't I a Woman?" was given in 1851 at the Women's Rights Convention in Ohio, and was about racial and gender inequalities.
Sojourner Truth's fame skyrocketed when she went on tours with other abolitionist speakers. Her advocacy during the Civil War gave her the chance to speak with President Lincoln. After Lincoln's Emancipation Proclamation, Truth still fought for equality in a highly segregated nation that remained after slavery was abolished. She continued to fight for equality and was well known for riding in "white only" streetcars to challenge segregation.
Find out more:
---
Bessie Coleman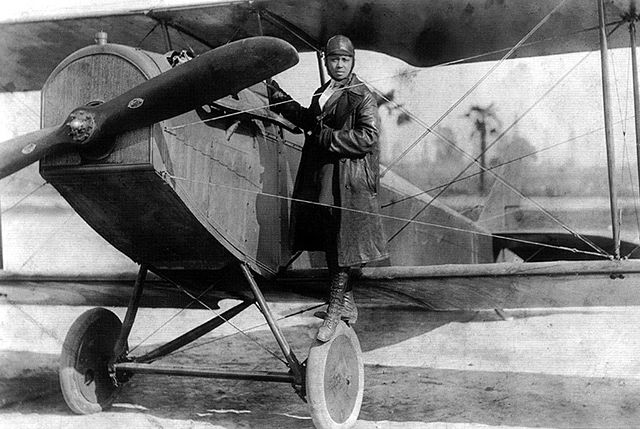 At the age of 30, Bessie Coleman made a name for herself in regards to her exceptional aviation skills. She broke barriers to become the first African American woman to obtain a pilot's licence and specialized in stunt flying and parachuting. Although she is still considered as one of the best pilots of all time, her experience becoming one of the greats was a very difficult one.
Born into poverty in 1892, Bessie Coleman faced a lot of racial and gender injustice. She discovered her passion for aviation while listening to tales of soldiers returning from World War I, but because of her race and gender, Bessie Coleman was not allowed to join an aviation school in the U.S. In response, Coleman taught herself French, then traveled to France in order to attend one of the few places that would accept her for a pilot's licence. She completed her studies in France within seven months and returned to the U.S. to become one of the most revered pilots for barnstorming and aerial tricks.
Find out more:
---
 George Washington Carver
George Washington Carver, "The Peanut Man," is an extremely well known scientist and inventor who is admired for his work with peanuts and other agricultural innovations. Carver was born into slavery in 1864, and as a boy he, his mother and sister were kidnapped by slave raiders. When Moses Carver, the slave owner of his family, tried to reclaim them, only George was recovered. When slavery was abolished, Moses and Susan Carver raised George and his older brother James as their own. George fought many obstacles in order to attend school, as Black children were not allowed in the nearby public elementary. He was forced to go to a series of schools before earning his high school Diploma in Kansas. Carver eventually went on to earn a Master's Degree in Agriculture at Iowa State College, where his abilities prompted Booker T. Washington to ask him to join the faculty at Tuskegee Institute. Carver accepted and became the head of the agricultural department.
It was here where Carver realized that he wanted to focus on creating products that were inexpensive and safe for use in the soil. He focused on the peanut because it is a cheap source of protein and has soil safe characteristics. While experimenting, Carver invented over a hundred different uses for the peanut including plastics, dyes, and gasoline. He also experimented with medicines made from peanuts, which included antiseptics, laxatives, and a treatment for goiter (LiveScience). George Washington Carver also used his warm and friendly personality to open the eyes of white men and women to racial injustices, in addition to simultaneously working as a mentor and father figure to his students of color. By making the peanut desirable to buyers, George Washington Carver "saved the agricultural economy of the South."
Find out more:
---
 Majora Carter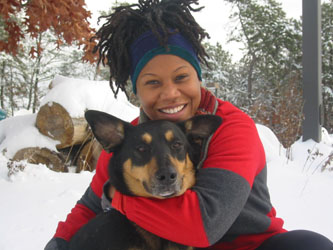 Born and raised in the South Bronx, NY, Majora Carter has showcased her leadership by initiating an urban renewal program that is centered around the idea of environmental equality and awareness. She "draws a direct connection between ecological, economic and social degradation," (Ted) that motivated her to become the proud founder of Sustainable South Bronx. Her early advocacy of the Green Jobs Movement has driven her to develop eco-conscious programs in urban areas. Carter also promotes eco-friendly practices and job training to give low socioeconomic areas a chance to benefit financially and environmentally.
After seven years with Sustainable South Bronx, Majora Carter has moved onto the Majora Carter Group, a firm that is involved with economic consulting and planning. Her firm gives her the chance to bring her urban greening approach to other areas around the nation. She now works for other cities, rural communities, universities, government projects, businesses and corporations. Majora Carter is an honored recipient of the MacArthur's "Genius Grant."
Find out more:
---
Van Jones
Most people may recognize Van Jones from his political commentary, and although he is a successful political pundit, he is also a outspoken leader in the environmental justice movement. Using his passion for conservation and human rights, Van Jones was able to "see a clear link between social justice and green energy,"(Ted) which makes him a great advocate for environmental equality. With a degree from Yale and a strong plan to help both the environment and humankind, Jones was chosen to be the Green Jobs Advisor to both George W. Bush's and Barack Obama's Administrations. Through this position, Van Jones was able to be the main advocate for the Green Jobs Act, which was signed into law under Bush's Administration. Additionally, he founded numerous organizations that specialize in clean energy and human rights. He is most noted for his Green For All program. Van Jones has been given numerous awards and honors for his work.
Find out more:
---
This Black History Month, and year round, it is important to acknowledge the obstacles African Americans faced, and continue to face, in order for their accomplishments to be recognized – which goes beyond a single month of honor and celebration. The men and women on this list, in addition to countless others, were forced to overcome unfair adversities to have their achievements properly acknowledged. The extraordinary and incredible individuals described in the list above were, and still are, pioneers in the fields of activism, conservation, environmentalism, and science. Their contributions inspire many to never give up hope, and to keep fighting for what you believe in and want to accomplish.