Did you know that we interact with bacteria and viruses in the most intimate ways without realizing it, every single day? Every second of the day our body is on guard, defending itself against the infectious diseases that try to harm us. Why do some make us sneeze a little while others have the potential to do much worse? Covid-19 is a perfect example of something called a zoonotic disease – one that jumps between humans and wildlife. Researchers at the Gombe National Park, Tanzania have been trying to understand zoonotic diseases better by dissecting these questions for decades. To understand the relationship between the pathogens of humans and non-human animals, the Jane Goodall Institute has been a partner in the Gombe Ecosystem Health Project for over 16 years. Since its inception, researchers have been able to gain more knowledge about zoonotic diseases and how they affect humans and wildlife. In addition, the partnership has recently launched the Gombe One Health Hub, which is working to identify preemptive measures to ensure the safety of chimpanzees and other wildlife, humans, and all species. Together we can plan for and prevent the next pandemic. But how? A paper, The Gombe Ecosystem Health Project: 16 years of program evolution and lessons learned (Lonsdorf et al, 2021) outlines the story of this work and where it's going next.
In 1960, Dr. Jane Goodall began her groundbreaking study of wild chimpanzees – forever redefining our relationship to the animal kingdom while setting standards for ethology and primatology all over the world. Growing this scientific legacy, Jane and colleagues began Gombe Stream Research Center, and standardized behavioral data collection on chimpanzees at Gombe National Park began in 1969. This collection includes a variety of data collection protocols, including the famous 'B Record' of daily behavioral observations, as well as ecological research and health monitoring. When these studies began, Gombe and partner researchers were typically unable to identify which pathogens were associated with primate illness and deaths in the park. This is because all the research conducted at Gombe is non-invasive, meaning that researchers do not disturb the animals, so we can't collect what is typically needed to identify pathogens like a blood or saliva sample.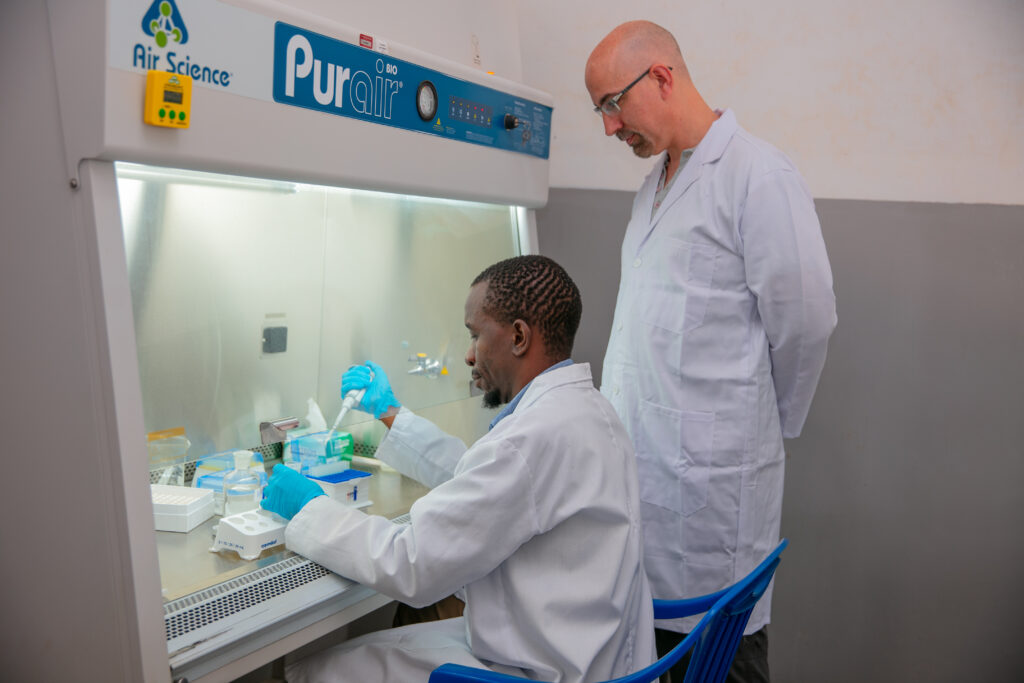 As the chimpanzee population was threatened, researchers collaborated with Jane Goodall Institute staff and park authorities to develop a program for monitoring the health status of chimpanzees non-invasively, which led to the creation of the Gombe Ecosystem Health Program. Program founder and Co-Director Dr. Elizabeth Lonsdorf explains, "This program combines visual assessments of health conducted in tandem with behavioral observations with non-invasive collection of fecal, urine and post-mortem samples to better understand the health risks to chimpanzees. Since the program began, we have identified over 31 different pathogens, with many having the potential to be transmitted between humans and nonhumans." The Gombe Ecosystem Health Program was first initiated in 2004 at the Lincoln Park Zoo in Chicago, Illinois, and is now centered at Emory University, in Atlanta, GA with partners at several other academic and conservation institutions.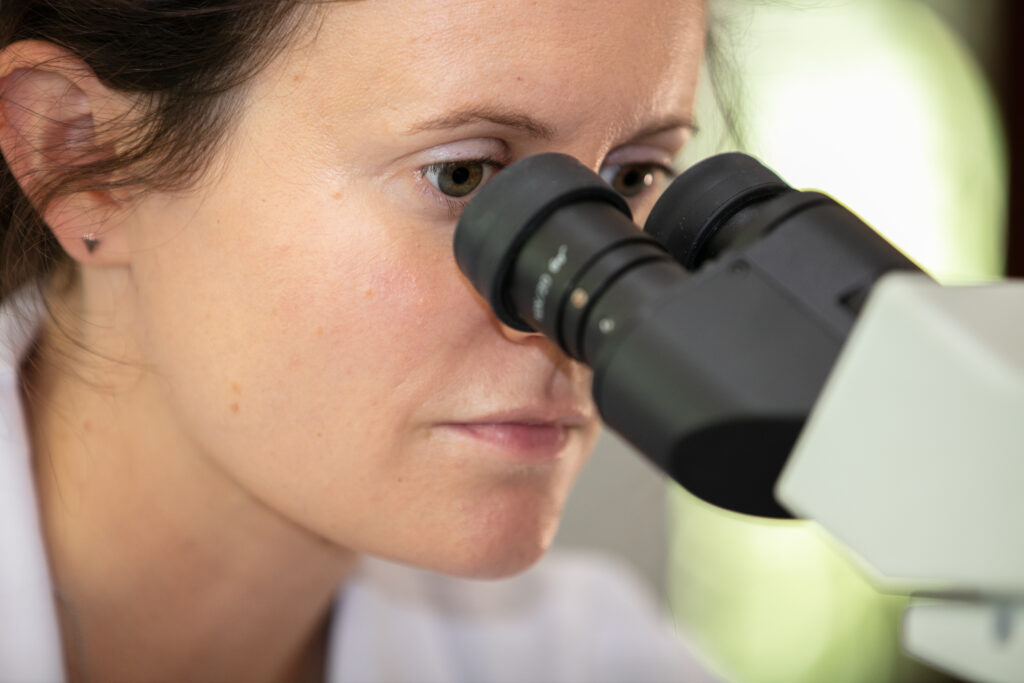 The JGI Gombe One Health Hub builds off the Gombe Ecosystem Health Project and partners with existing national systems such as Tanzania National Parks, the Tanzanian Wildlife Research Institute, and the Tanzanian Ministry of Health along with private sector technology partners such as Esri and Planet to scale the work to monitor and prevent zoonotic disease. Additionally, the One Health Hub has expanded diagnostic capabilities and molecular laboratory capacity, including the ability to perform polymerase chain reactions (PCR) and gel electrophoresis in the Gombe lab, which allows for a quicker detection of pathogens in chimpanzee samples collected in the park. Learning from these results and the patterns of disease transmission in and around the park, the recently initiated Gombe One Health Hub has expanded the focus from chimpanzees to other communities of wildlife, livestock, and humans that can be affected by certain pathogens. The noninvasive approach to understanding these diseases has led to improved surveillance systems and outbreak response protocols. Extensive training initiatives have been used to inform researchers of the environment they will be working in, and the protocols needed to ensure their safety and that of wildlife. Professionals within related fields work within this interdisciplinary group and are provided with advanced training in the laboratory and research.
The Gombe One Health Hub is powered by Esri's ArcGIS mapping technologies to merge, analyze, visualize, and share with decision makers insights on wildlife, livestock, habitat, land cover and land use change and health data as part of the One Health holistic approach. This includes human land-use activities and wildlife presence and threats reported by the village Forest Monitors. This integrated data will be converted to actionable information and used to make a risk map that will be derived from modelling variables such as human density, habitat change, and wildlife presence in their respective areas. The map will be shared with government decision-makers through dashboards as part of the Decision Support and Alert System for Western Tanzania developed by JGI with support from the USAID to help guide the decision-making process.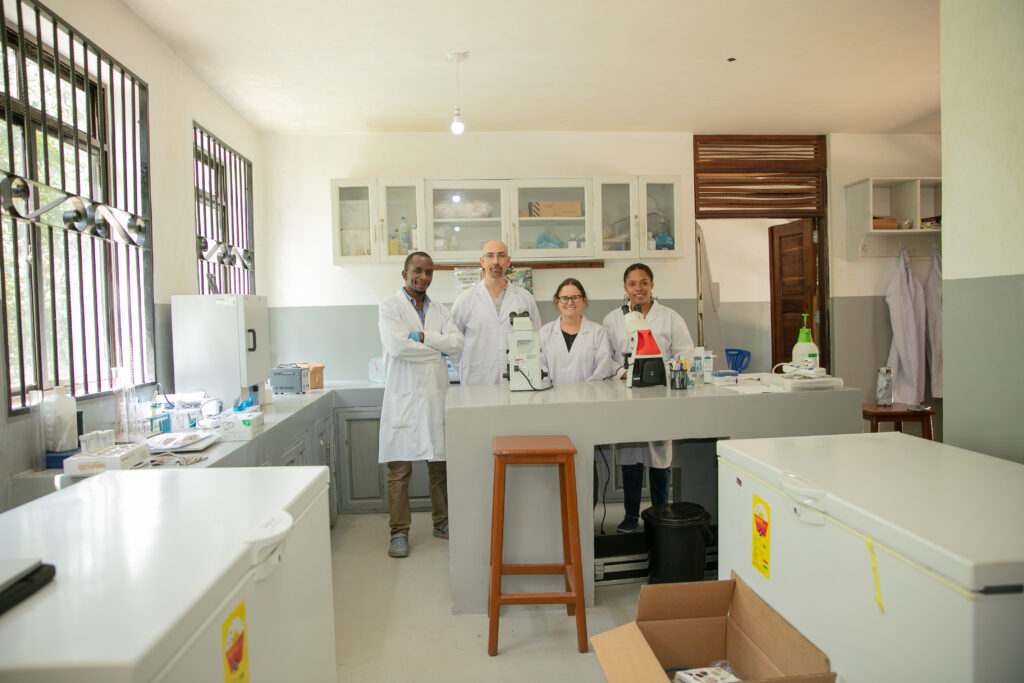 Finally, JGI is also partnering with Planet, "to apply satellite data, field observations, and advanced analytics to help monitor detail changes in vegetation phenology, water and human land uses and to better model, understand, and reduce the risks of emerging zoonotic illnesses." – Dr. Lilian Pintea, vp of conservation science JGI USA. Planet provides an unprecedented set of very high-resolution satellite imagery, that the JGI Conservation Science team, including Devin Jacobs, and Emory's Drs. Thomas Gillespie, Jessica Deere and Julie Clennon, work on together to integrate remote sensing data with field observations to create models that can be used to help understand and reduce risks of zoonotic disease transmission. In the near future, Gombe One Health Hub aims to integrate other monitoring systems such as robotic mosquito traps, metagenomic tools, and cloud computing already applied in Gombe in collaboration with Microsoft Research and AI for Earth Program to detect pathogens and monitor ecosystem health.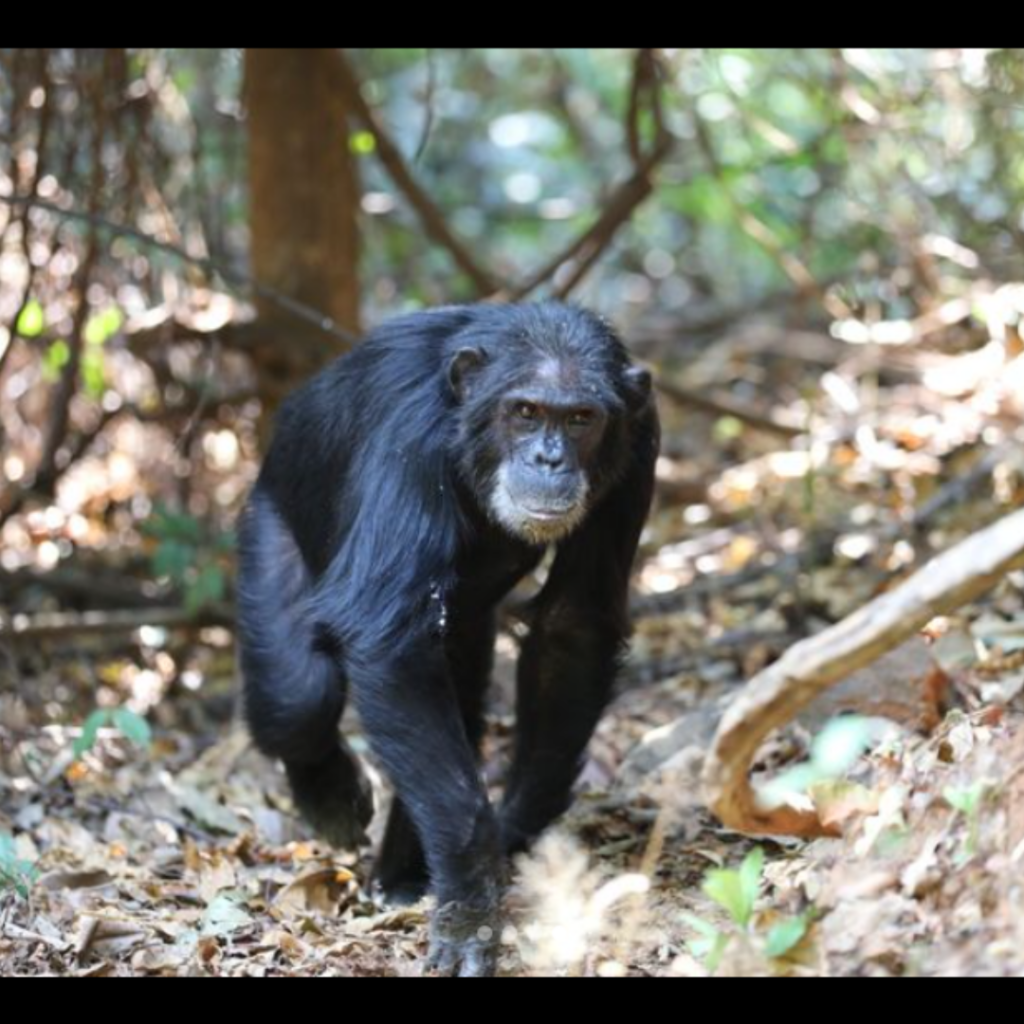 Taking the One Health work further, JGI has always recognized, strived to raise awareness around, and to implement programs that consider the relationship between the health of our environment, humans, and non-human animals. The JGI community-led conservation approach (known as Tacare) achieves this goal by integrating conservation science into local decision-making processes and sustainable development. This program collaborates with local communities to partner around addressing human needs driving threats to their forests, water, and wildlife. By providing alternatives and support for things like sustainable agriculture and by better connecting human needs with their local ecosystem services, communities create plans that benefit their lives, while also protecting wildlife and natural resources.
"The COVID-19 pandemic has emphasized the importance of tracking and preventing zoonotic diseases, as well as the vulnerability of primates to the virus and other human illnesses. The insights gained from current and long-term research has helped Gombe authorities and researchers understand the mechanisms of zoonotic diseases and identify systems needed to protect wildlife and humans during the current Covid-19 pandemic, and beyond." – Dr. Thomas Gillespie, Gombe Ecosystem Health Program Co-Director and Emory Professor. Building this knowledge through continuous research and partnerships will help JGI create a stronger defense plan against future pandemics. Through JGI's One Health hub, a living legacy of innovative science and key partnerships, we can ensure a healthy future for all.