In the face of global challenges, JGI's Roots & Shoots program empowers people to make positive change every day. By acting locally, young people in Roots & Shoots understand how actions have collective worldwide impacts. This is the core of Roots & Shoots, which highlights the power of individual action. In Australia, JGI-Australia's Roots & Shoots program teaches youth how their local communities and environments are part of, and connected to, larger issues. Through that lens, young people are activated to take on projects to improve the world for people, other animals and the environment!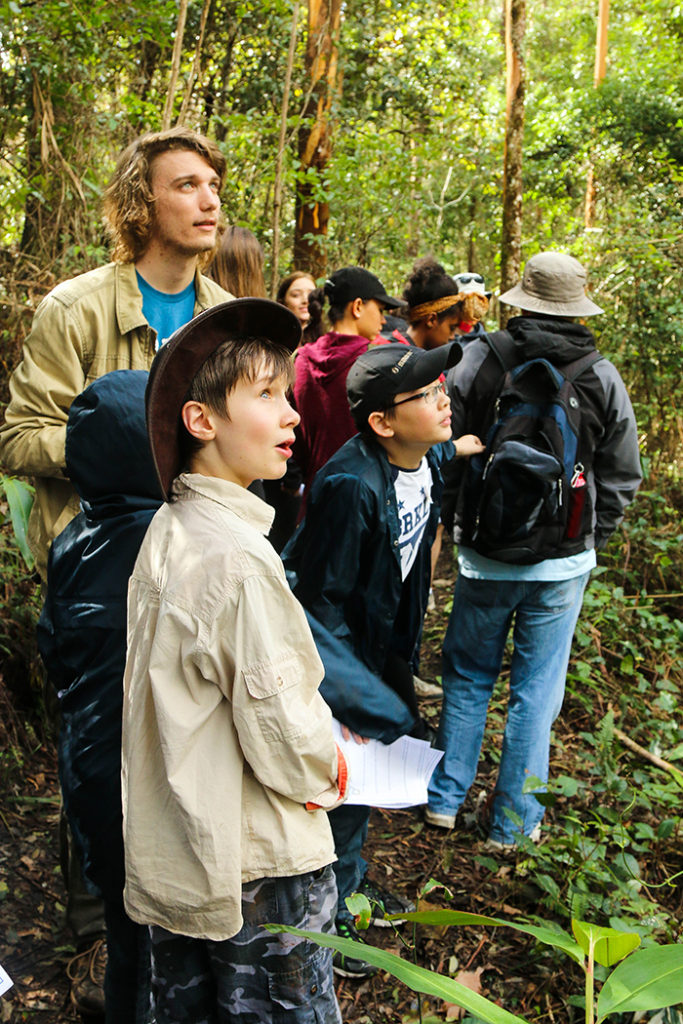 JGI-Australia's Roots & Shoots organizes many different events and programs throughout the year all across the country. Last year, they set out to engage an larger amount of youth in all of Australia's states. Their programs involve both bringing youth into direct contact with their local natural ecosystems and providing youth with the opportunity to organize their own projects around the issues they care about. This includes their Chimp Champion campaign which inspires Roots & Shoots groups to become Chimp Champions by raising money for JGIA and the JGI operated Tchimpounga Chimpanzee Rehabilitation Centre in Republic of Congo. Roots & Shoots Australia also promotes the JGI global Mobile Recycling Campaign and a habitat protection campaign.
One of JGI-Australia Roots & Shoots' most notable projects is 'Climb for Chimps.' The project is their annual event where different Roots & Shoots groups come together and go for a hike at a local national park. Youth are able to experience nature up close and personal while learning about the importance of their local environments. Another impactful annual event is their Peace Day celebration. On UN Peace Day, September 21st of each year, youth are brought on a trip to their local zoos where they can learn more about ecosystems in Australia and around the world. These two programs are vital in connecting youth with nature and teaching them about the importance of conservation.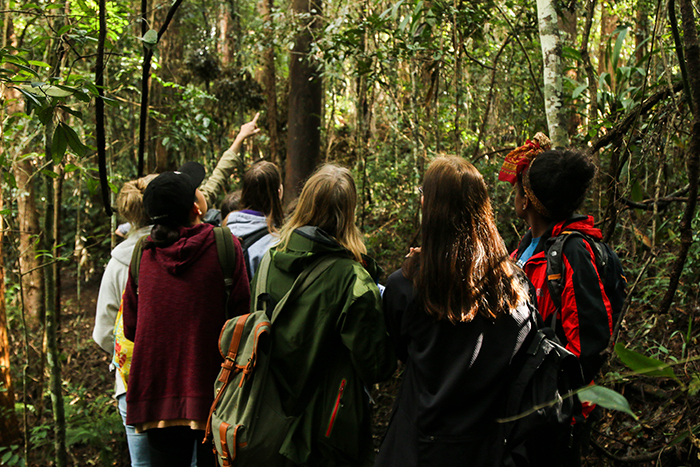 This Roots & Shoots Australia has also organized several impressive school programs. Various schools have worked to create important gardens to provide not only for people, but for animals and the environment. A butterfly garden and a Bush Tucker Garden with all native Australian flora that can be eaten are two examples of youth taking action in their communities. Another example is John Curtin College of the Arts replacing all non-native species with native species on their campus, and working to rehabilitate sand dunes using plants at several different local beaches. These programs highlight how youth are trying to make their communities more sustainable.
It is easy to feel overwhelmed and alone when hearing about the many problems that currently threaten the natural world. However, it is a powerful source of hope to hear about programs such as those Roots & Shoots Australia, and other Roots & Shoots in nearly 50 countries around the globe organize. Their programs truly embody Roots & Shoots, showing us how real change can be made right in our backyards. Projects like this empower us to realize our potential and encourages everyone to have hope and to act!
To find out how you can get into nature to make a difference, visit rootsandshoots.org and try out our community mapping tools