Dr. Jane's story inspires people from all over the world. Leading by example, Dr. Jane has always pursued her passions, and encourages youth and adults alike to find their own passions in order to turn them into purposeful and positive impact.  Something else Jane, JGI and JGI's Roots & Shoots have always been committed to is the idea that everyone can – and most importantly should be able to – make a difference. In South Africa, through JGI SA's Roots & Shoots program, young people are being given the opportunity to discover what they truly care about, as well as the tools and resources to take action!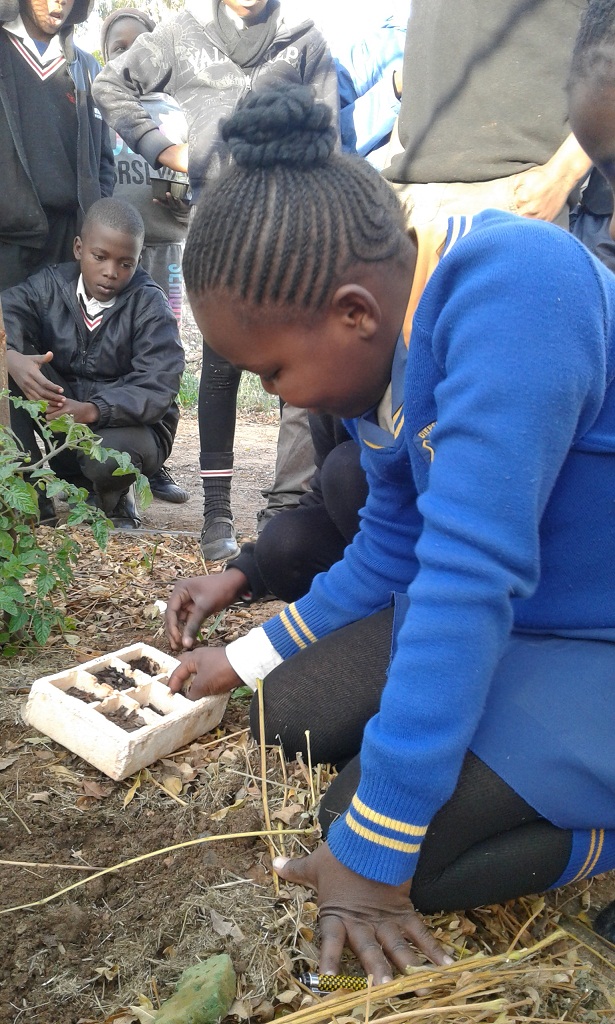 In South Africa, many young people face profound social challenges and difficult living conditions. Many of the young people in these communities do not know about the wonderful natural areas around them and the threats to their local environment. Poor sanitation and few green spaces further reduce young people's connection to the natural world, and by extension make it difficult for these individuals to understand the urgency to protect and respect these places. This is where JGI SA's work begins: By understanding these barriers and working with young people, a whole new world of opportunity opens up!
From field trips to educational talks, JGI-South Africa's Roots & Shoots has created many opportunities to teach young people about environmental issues. One project brought ambassador owls and raptors to 250 children to teach them about these incredible animals and the dangers they face near urban areas. Another project brought youth to visit a rehabilitation center for the endangered Cape Vulture. An annual frog day event teaches kids about the endemic and endangered Highveld Bullfrog with educational stands and even more ambassador animals. JGI-South Africa also puts together weekly lessons at 6 different groups in 2 different provinces which includes outings to wildlife parks, botanical gardens, and science expos.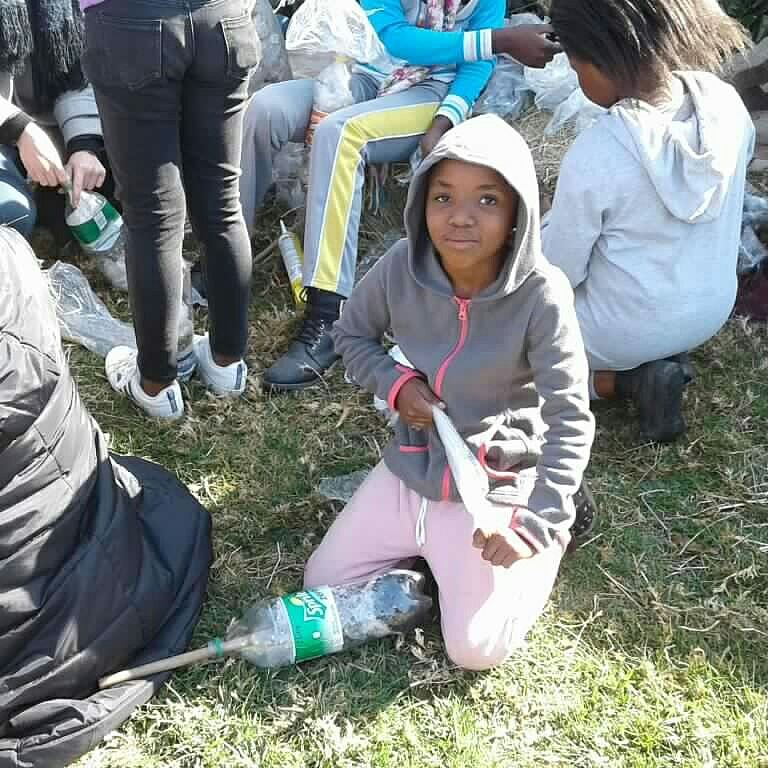 With all these incredible programs already accomplished, JGI-South Africa's Roots & Shoots is continuing to bolster the science literacy of children in the area. One main project was the creation of the Young Environmental Scientist digital curriculum. The Mpumalanga Department of Education is interested in bringing the Young Environmental Scientist curriculum to 27 schools in the province. In addition, JGI-South Africa is aiming to train community outreach staff in the Roots & Shoots program. With these future plans in the process of realization, more and more youth in South Africa are learning about the natural world and what they can do to care for it.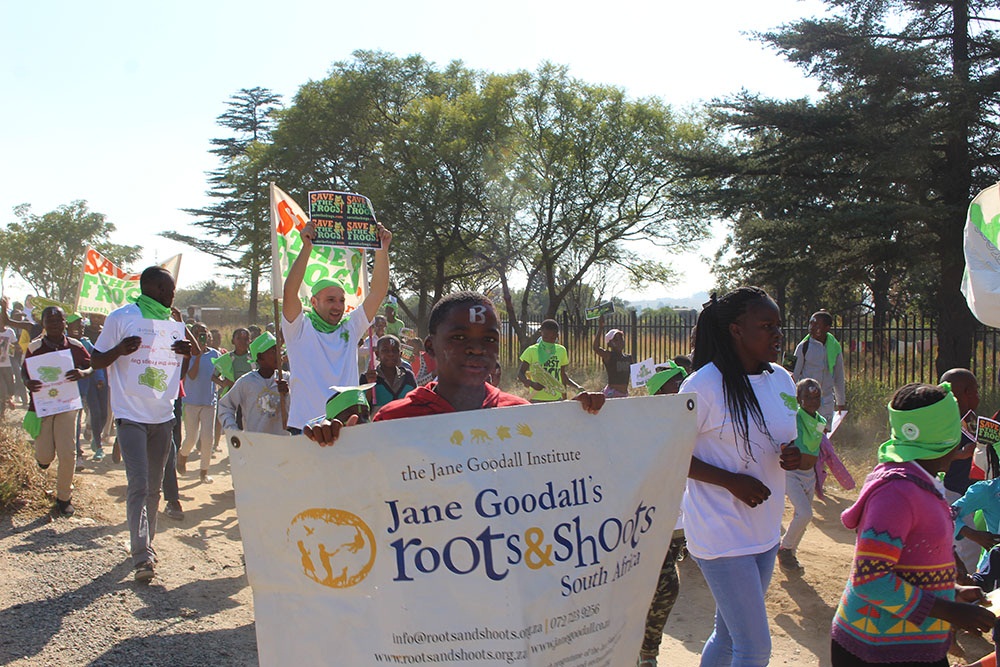 It is easy to take ease of access to and understanding of the natural world for granted. As Dr. Jane has said , "Only if we understand can we care. Only if we care will we help. Only if we help shall all be saved." Before experiencing the natural world, these young people did not fully understand the importance of local ecosystems, species and the need to protect them. Through their completed projects and future plans, JGI SA's Roots & Shoots youth will continue to be inspired to make the world a better place for people, other animals, and the environment.
To find out how you can get into nature to make a difference, visit http://www.rootsandshoots.org/ and try out our community mapping tools!
---

The Jane Goodall Institute is a global community conservation organization that advances the vision and work of Dr. Jane Goodall. By protecting chimpanzees and inspiring people to conserve the natural world we all share, we improve the lives of people, animals and the environment. Everything is connected—everyone can make a difference.