When I found out about the good things Dr. Jane had done for chimps, I knew that I wanted to do something similar, but for the animals of my island."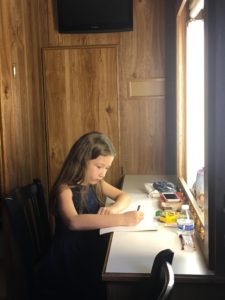 In 2015, then 7-year-old Isabella Rivera, already knew what she wanted to do with her life. Growing up in Puerto Rico, with about 500,000 stray dogs and 1-million stray cats, Isabella saw a problem that she wanted to solve. As a part of JGI's Roots & Shoots program, Isabella has done just that and has made a profound impact beyond what she ever imagined.
Isabella founded the organization, "Kids for Animals" as her Roots & Shoots project to educate others about animal welfare. In the process, she has collected almost 10,000 pounds of pet food for strays — and that was only the beginning. She has spoken to nearly 10,000 young people, including students at universities, and went as far as contacting the Governor of Puerto Rico. In a meeting with Governor Rosselló, he told Isabella, "we have listened and I have signed an executive order allowing for over 47 veterinarians from the USA to come into Puerto Rico for six months to do a massive spay and neuter campaign. You are doing a good job."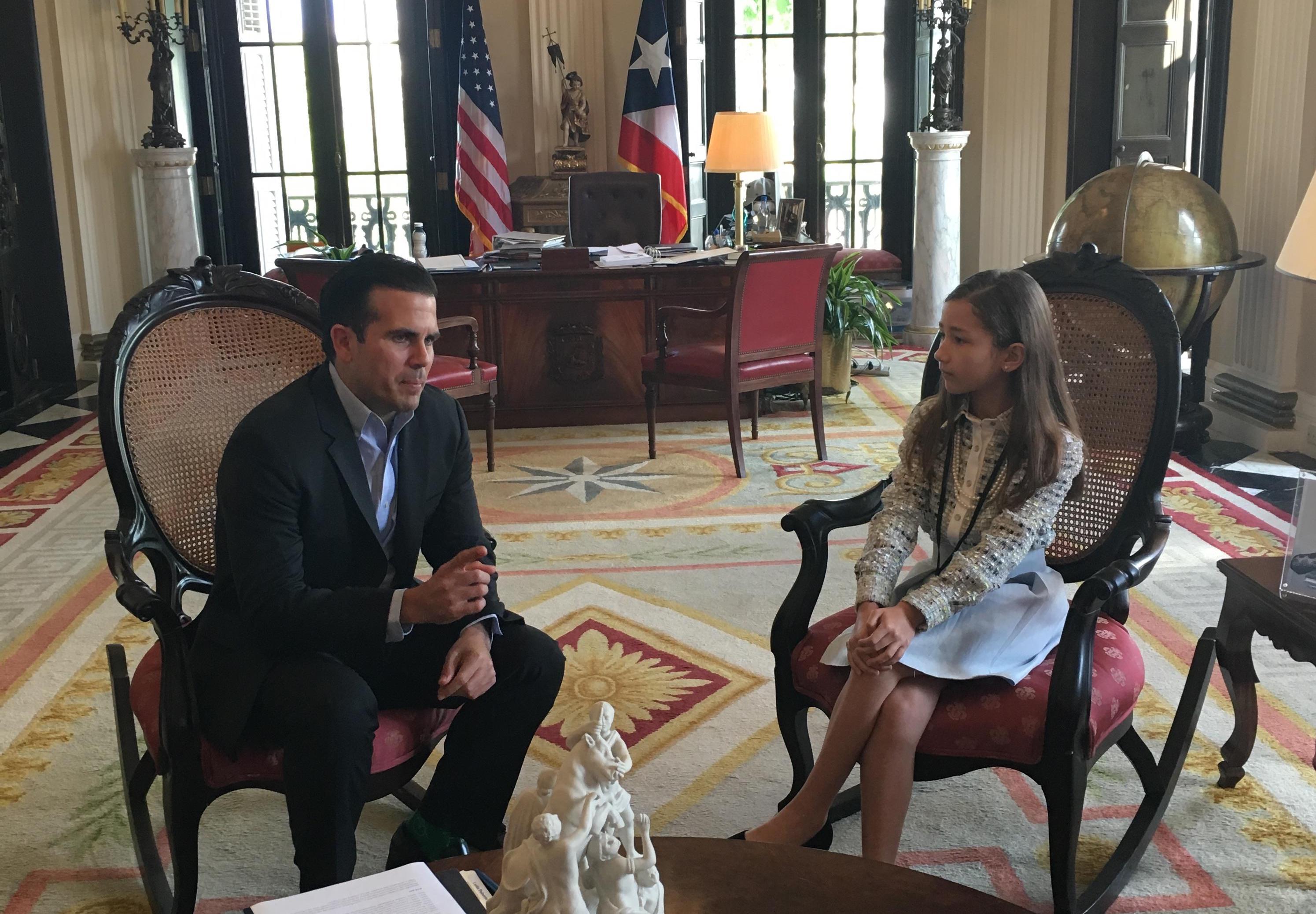 Isabella is perhaps the epitome of compassionate citizenship. Through her passion and determination, she identifies challenges in her community and takes action to address them. With strength, perseverance, and a deep love for the animals with whom she shares her world, Isabella is a catalyst for change. Her mom has reflected on the role that Roots & Shoots has played in her activist story: "Roots & Shoots has been life changing and it's amazing what things a little girl can accomplish when she finds her power at such a young age. To me, she's a real superhero."
Isabella joined Roots & Shoots and started her project because she cares deeply about animals. Roots & Shoots supports young people in understanding their place in their community, seeing both the problems as well as the resources available to solve them. She witnessed animals suffering and felt empowered to use her voice on their behalf, as Dr. Goodall has often said and done. Isabella's mom recalls what has happened since: "the motivation that Roots & Shoots provided ignited a firestorm in [Isabella.] As a family, it changed our lives." In the last three years, Isabella has taken "Kids for Animals" all throughout the island of Puerto Rico, some states and other countries. She spends her time lobbying for animal rights, speaking up, giving presentations, joining senate committees, and even acting.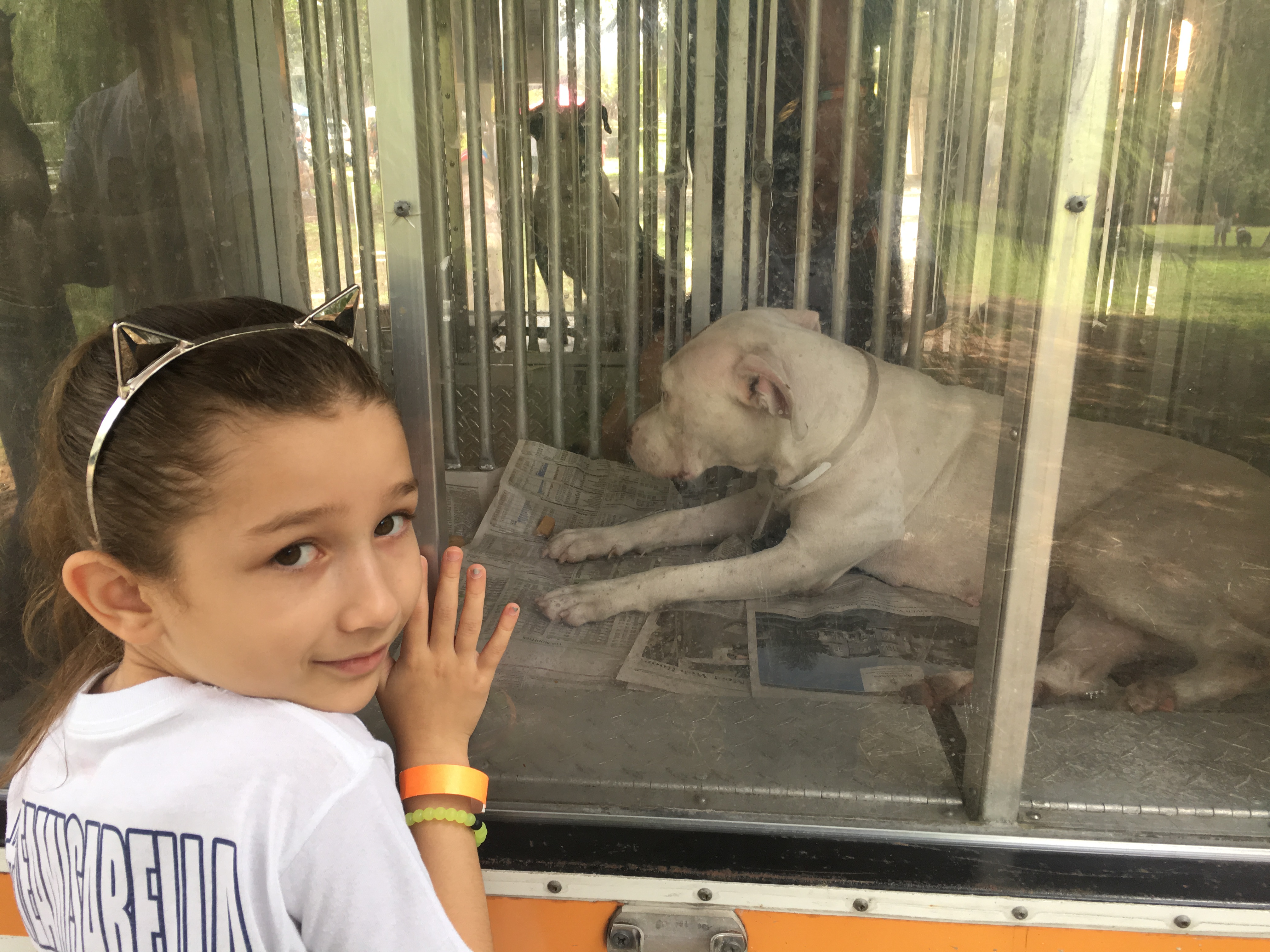 What's next for Isabella? Well, all of the public speaking she has done has put her on the path to pursue acting. She is on a TV series streaming on the Crackle network called "The Oath," where she plays the only child of the lead characters. Whenever she is asked how she started acting, Isabella responds, "Because of 'Kids for Animals.' I learned I have a voice and can speak to others." What started as a project for animals when she was seven, has grown to a lifestyle of change-making and speaking up. She hopes that gaining a public presence as an actor will provide a stronger platform for her to speak out against animal suffering and continue the work of "Kids for Animals."
Find Isabella on Instagram or Facebook to get more updates on "Kids for Animals!"
---

The Jane Goodall Institute is a global community conservation organization that advances the vision and work of Dr. Jane Goodall. By protecting chimpanzees and inspiring people to conserve the natural world we all share, we improve the lives of people, animals and the environment. Everything is connected—everyone can make a difference.