For Lauren Gibson, the journey into environmental activism began almost ten years ago when, in the seventh grade, she started up a Roots & Shoots club. Lauren, recently listed on the North American Association for Environmental Education's 30 Under 30, is an emerging leader in the world of conservation and environmental advocacy. Since starting a Roots & Shoots micro-grant program in 2009, Lauren has gone on to study endangered species conservation in the depths of the rainforests in the Dominican Republic and work in environmental education for the federal government. According to Lauren, "I do all of this knowing that I still have the support of my Roots & Shoots family and of Dr. Jane's guiding words: 'Every individual matters. Every individual has a role to play. Every individual makes a difference.'"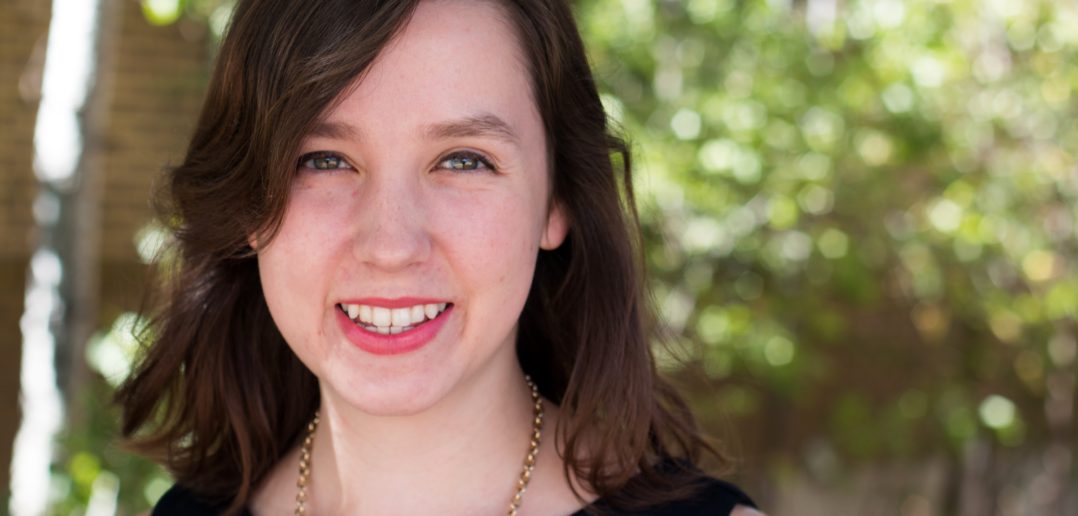 Hometown: Carmel, IN
Current Location: Washington, DC
Studies: Stanford University!
Undergraduate: Earth Systems with a concentration in conservation biology
Graduate: Environmental communication with a concentration in environmental education
Current Position: Education Policy Fellow, National Oceanic and Atmospheric Administration
Involvement in Roots & Shoots:
Great Lakes Youth Leadership Council (GLYLC), 2008 – 2012
National Youth Leadership Council (NYLC), 2009 – 2013
NYLC Representative to Roots & Shoots Canada's YLC, 2010 – 2012
Leader of Carmel Area Roots & Shoots, 2008 – 2013
Founder of the Carmel Green Teen Micro-Grant Program, 2009 – present
Recipient of the Jane Goodall Global Leadership Award for Roots & Shoots Youth Leadership, 2011
---
Lauren was 14 years old when she and her peers founded the Carmel Green Teen Micro-Grant Program as a R&S project. The program provides mentorship and funding to young people in her hometown of Carmel, Indiana, as they plan and carry out their own environmental projects. Since its inception in 2009, the program has funded over 50 projects involving more than 800 young people and is responsible for reducing carbon emissions by over 500 tons annually. Lauren considers the Carmel Green Teen Program one of the most impactful experiences of her young life because, beyond the benefits to the environment, the program serves to teach students that they too can create major change in their community.
Lauren says the micro-grant project taught her "endless lessons about leadership and collaboration as well as about the power that young people have." Giving students resources and guidance encourages them to think big. Empowering young individuals starts when you make people feel heard, feel heartened, and feel hope.
Roots & Shoots gave me the confidence to take action on environmental issues that initially felt too overwhelming to face, and the Roots & Shoots community taught me that I don't have to face these challenges alone.
While it may seem difficult to enact change at a young age, anything is possible when you set your mind to it. The best advice Lauren has for young people is to talk to others about your passions. She believes it is extremely valuable to gain new perspectives and learn from others, and that by interacting with others in the name of your passion project, you will find people who share your strong feelings and want to take action. With a team of passionate individuals by your side, you can work farther and achieve more. "Just because you can do something on your own doesn't mean you should," Lauren says. "Involve others. It makes your project stronger, it builds your personal teamwork skills, and it encourages future activism in the people you work together with."
This slideshow requires JavaScript.
Lauren started on the path of environmental activism in the seventh grade and is making leaps and bounds in the world of environmental engagement ten years later. "I do all I can to help spread hope and inspiration that encourages people to step up and make a difference," says Lauren. Ever a model compassionate leader, Lauren inspires peers, remains hopeful & optimistic, and is empathetic. She honed these skills under the mentorship of the Jane Goodall Institute, saying "Without Roots & Shoots, I would not be the person I am today."
---

The Jane Goodall Institute is a global community conservation organization that advances the vision and work of Dr. Jane Goodall. By protecting chimpanzees and inspiring people to conserve the natural world we all share, we improve the lives of people, animals and the environment. Everything is connected—everyone can make a difference.