This year has been bright indeed. For even in the face of overwhelming obstacles, the hopeful compassion of the next generation of leaders (that's YOU) means we'll soon arrive at a future in which individuals make choices that lead us toward a better world — for people, other animals, and the environment.
We have seen youth engineer scientific devices to solve some of society's biggest problems. We have heard the voices of students impact legislation. We have witnessed the dedication of wildlife warriors who protect those that cannot protect themselves.
Let's celebrate all that you've accomplished this year…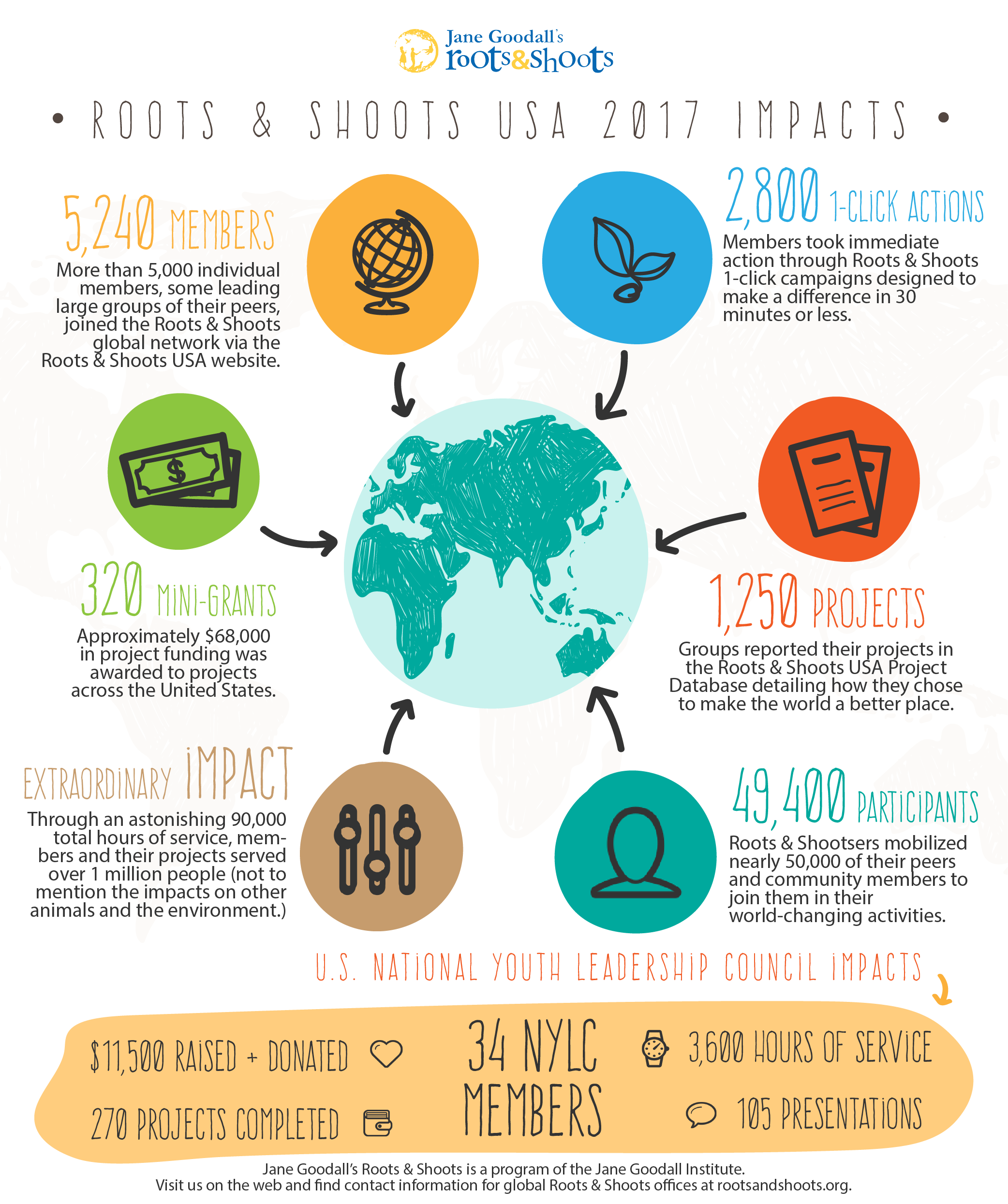 For further reminders about all this hopefulness, determination, and ingenuity, revisit the 2017 Roots & Shoots Projects of the Month or read about compassionate young leaders who are guiding their communities toward peace and sustainability.
Join us in 2018