The holidays are a feast for the senses: the lights, the music, the warmth…and the actual feasting! It is a time to share and give, and most fundamental to those acts is the sentiment, as much as it is the food itself. As we gather together to share meals with our loved ones and nourish our souls with joy and eating, it is just as important that our choices are nourishing our sense of what is right. Together and individually, we have the choice of what kind of impact we want to make, especially when it comes to what we eat. By switching up our recipes in a simple way we can make a huge difference: eating less meat!  #EatMeatLess, for you, other animals and humans alike, and for the planet! Read more about why Dr. Goodall went plant-based and #EatMeatLess.
We asked you, our community of do-gooders, for your favorite holiday plant-based meals, and you delivered (and then some)! Here are a few of our favorites with ideas for potential recipes. Get inspired and join Dr. Goodall and the Jane Goodall Institute in exclaiming that you #EATMEATLESS!
#EatMeatLess Really GOOD Recipes
---
Shepherd's Pie (with Cauliflower Mash)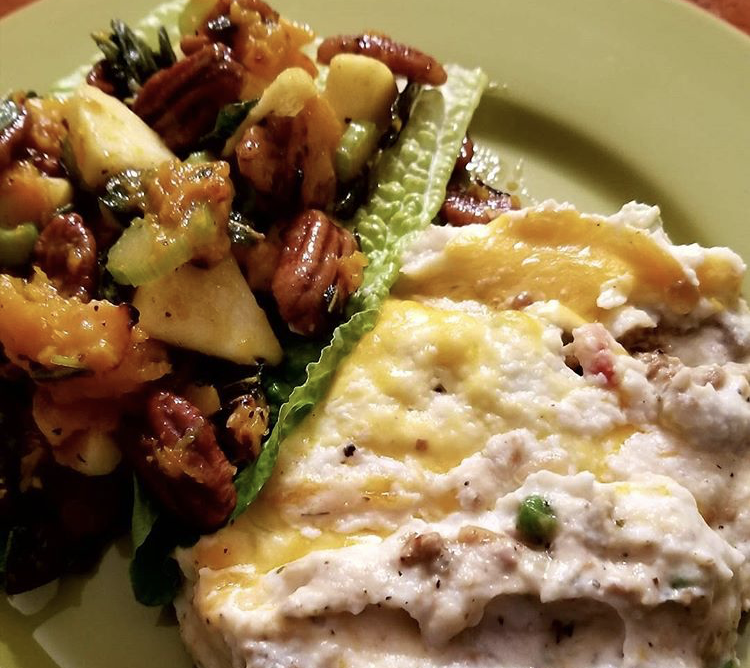 Ingredients
½ large yellow onion
½ red pepper
1 packet of onion soup mix
1 package of Beyond Meat Beef Crumbles
⅔ c frozen peas
½ c non-dairy sour cream
1 large head of cauliflower, cut into medium chunks
⅔ c non-dairy sour cream
½ c unsweetened non-dairy milk
½ c non-dairy butter
1 c non-dairy shredded cheddar cheese
salt and pepper to taste
How to make it: Sauté the onions in a medium sauté pan until translucent. Add peppers and cook until they are beginning to get tender. Mix in onion soup mix followed by Beyond Meat Beef Crumbles and peas. When the Beyond Meat Beef Crumbles are thoroughly cooked add ½ cup of sour cream. Stir until all ingredients are thoroughly mixed.
Boil the cauliflower until it is tender. Once cooked, drain the cauliflower and place it in a mixing bowl with sour cream and milk. Using and electric mixer or immersion blender mix until the ingredients are well blended and somewhat mashed but not completely pureed (maintaining some of the cauliflower's chunks will give the final product a nice texture).
Fill the bottom of a glass baking dish with the beef and veggie mixture. Layer the mashed cauliflower on top. Bake at 350 degrees F for 20 minutes. Remove from oven and layer shredded cheddar cheese on top of the cauliflower mash. Bake for another 15 minutes until cheese is completely melted.
---
Butternut Squash Cauliflower Lentil Stew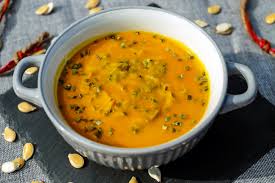 Ingredients
1 c red lentils
1 medium-large butternut squash, peeled and cubed
⅓-½ of a medium-large head of cauliflower, cut into small-medium chunks
½ large yellow onion
2-3 stalks of celery
3 cloves of garlic
1 tsp garam masala
½ tsp curry powder
4-6 c veggie broth (enough to fill slow cooker)
salt and pepper to taste
How to Make it: Place all ingredients into a 2-quart slow cooker and cook on low heat for six to eight hours (until butternut squash and cauliflower are tender). Serve immediately or wait until the next day (flavors will come together more after a bit of time). Add cheese and/or avocado slices for some extra fat and richness.
---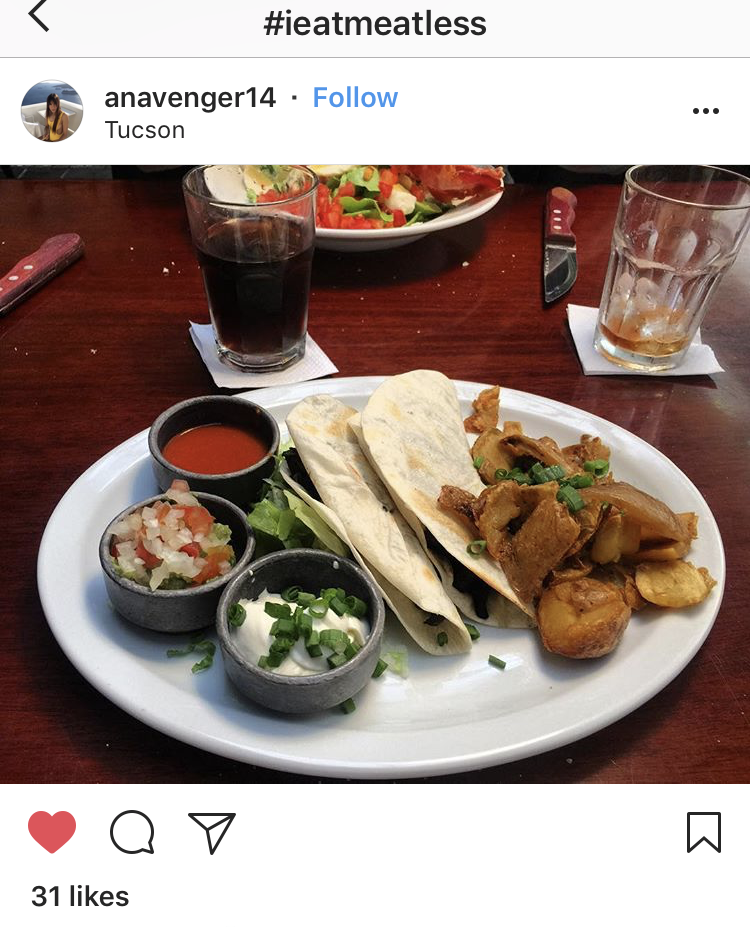 Veggie Tacos
Taco Ingredients
2 organic flour tortillas
1 large red pepper
1 large green pepper
1 zucchini
½ large yellow onion
3 cloves of garlic
1 can organic black beans
How to Make it: Cut red pepper, green pepper, zucchini, garlic, and yellow onion into small cubes. Place all diced vegetables onto a flat baking tray, coating the vegetables with olive oil and salt and pepper to taste. Place tray in oven at 425 F, checking the veggies at around 15 minutes. Take tray out after vegetables become tender. Place black beans on flour tortillas, layering with roasted veggies and finishing with choice and/or combination of Avocado/Garlic sauces.
Tostones 
1 green plantain
Vegetable oil
How to Make it: Peel the ripe green plantain and cut into thin slices. Heat vegetable oil and place plantain slices into the hot oil, leaving to cook for approximately 3 1/2 minutes per side. Remove the plantains from the pan and flatten the plantains by placing a plate over the fried plantains and pressing down. Dip the plantains in water, then return them to the hot oil and fry 1 minute on each side. Salt to taste and serve immediately. Scallions as garnish on top – optional.
Avocado Lime Sauce
How to Make it: Puree 1 tablespoon lime juice, 1 handful fresh cilantro, 1 ripe organic avocado, 1 small organic jalapeno and salt and pepper to taste in a food processor until combined.
Garlic Sauce 
How to Make it: Puree 2 garlic cloves in a food processor with 1/4 cup olive oil. Add 1 chopped scallion, 2 teaspoons white vinegar and 1/4 teaspoon each cumin seeds and red pepper flakes; pulse until combined.
---
Anise Almond Biscotti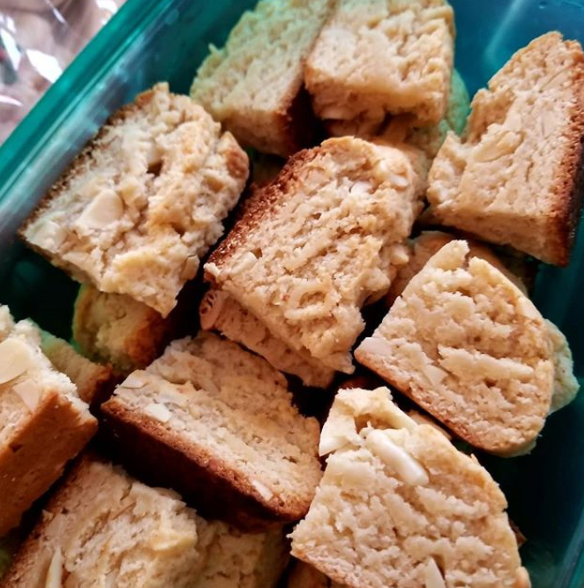 Dry Ingredients
4 cups all-purpose flour
1.5 cups slivered almonds
1.5 cups granulated sugar
2 tsp baking powder
½ tsp salt
Wet Ingredients
1.5 c unsweetened apple sauce
1 cup butter
2 tsp anise extract
How to Make it: Preheat the oven to 350 degrees F and line two cookie sheets with parchment paper. Mix all of the dry ingredients in a large bowl. When they are well mixed, make a well in the middle. Mix all of the wet ingredients in a separate smaller bowl. When the wet ingredients are well mixed combine gradually with the dry ingredients.
A dough will form. Split the dough into two equal pieces and roll into a cigar shape (approximately nine inches long and four inches in diameter; depending on the size of your cookie sheet). Lay the rolled dough on to the parchment paper and bake for 25 minutes. The dough will be come golden brown.
Remove the cookie sheets from the oven and let them cool for 15 minutes. Reduce the oven temperature to 300 degrees F. When the dough has cooled, slice it on a diagonal approximately ¾ of an inch thick. Lay the slices on the cookie sheets on their sides. Put them back in the oven for approximately eight minutes or until they are toasted on one side. Flip them and put them back in the oven for another eight minutes until the other side is toasted. Remove from the oven and allow to cool for a few minutes before removing from the racks.
---
#EATMEATLESS HOLIDAY DO GOOD WITH GOODALL CHALLENGE: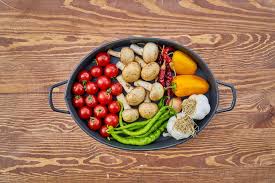 GET SOCIAL
#EATMEATLESS by going plant-based! Tag us on Twitter, Facebook and Instagram with a photo of your favorite meal gone meatless or favorite meatless recipe with #EatMeatLess @janegoodallinst for a chance to be featured!
Click to tweet: https://ctt.ec/s94Xq
"You are what you don't eat: eat less meat and join Dr. Jane Goodall and the Jane Goodall Institute in saying #EatMeatLess for people, other animals and the environment! janegoodall.org/ieatmeatless_pledge @janegoodallinst"
#EATMEATLESS PLEDGE
Don't forget to take the #EatMeatLess Pledge: janegoodall.org/ieatmeatless_pledge and join us by reducing your meat consumption, and thereby reducing the negative impact food choices have on the environment, and other humans and animals, both locally and worldwide.
---

The Jane Goodall Institute is a global community conservation organization that advances the vision and work of Dr. Jane Goodall. By protecting chimpanzees and inspiring people to conserve the natural world we all share, we improve the lives of people, animals and the environment. Everything is connected—everyone can make a difference.