What do pandas, snow leopards, and golden snub-nosed monkeys all have in common? Besides being fluffy and adorable, they can all be seen up close and like never before in Born in China !
Disney Nature's Born in China film is hitting theaters Earth Day weekend, April 21, 2017. The movie follows these three animals through the heart of China's natural world, giving the audience a glimpse into wild China. Disney Nature's films share the beauty and magic of nature with audiences and engage them in taking action for the planet.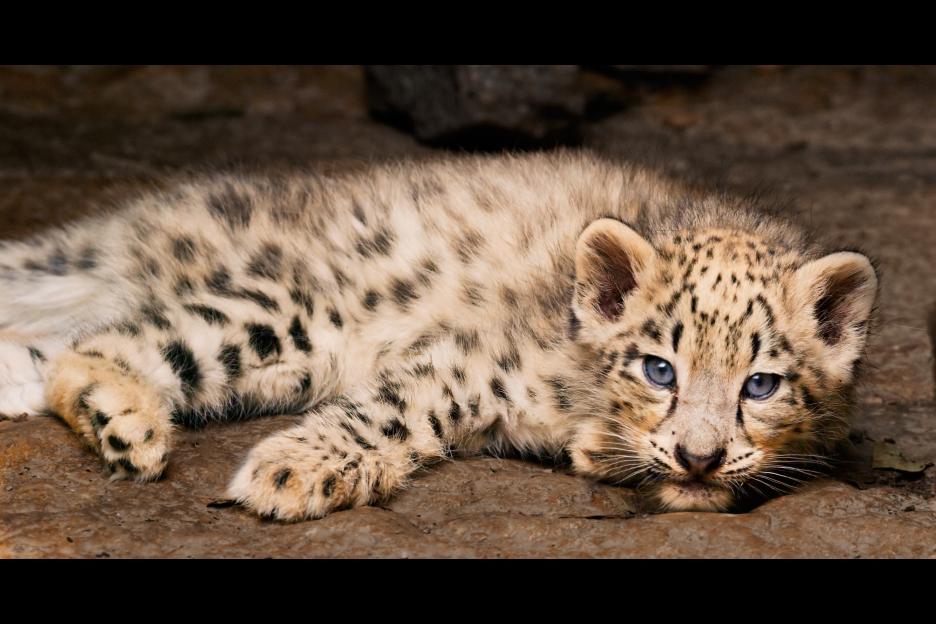 Protecting Nature Off Screen
But Disney Nature isn't the only one employing this tactic. Through the support of the Disney Conservation Fund, some amazing leaders over at the Roots & Shoots China offices are empowering youth to create an appreciation for the natural world.
China's urban areas are becoming increasingly populated. As a result, cities are often overcome with pollution and environmental challenges. Urbanization rises and children are less likely to experience nature.
The students have developed nature-deficit disorder. There are less opportunities for urban communities to  establish a connection to nature. Their home cities are facing large pollution problems and the kids are unsure about how to address them, " noted our Beijing co-workers.
Getting Kids into Nature
That's where the Roots & Shoots China offices help. Supported by Disney Conservation Fund, they aim to bridge this human-nature gap and provide opportunities for kids to help people, animals, and the environment.
Read below to check out some of the diverse and inspiring projects each city has already completed and what they're planning for the future!
Beijing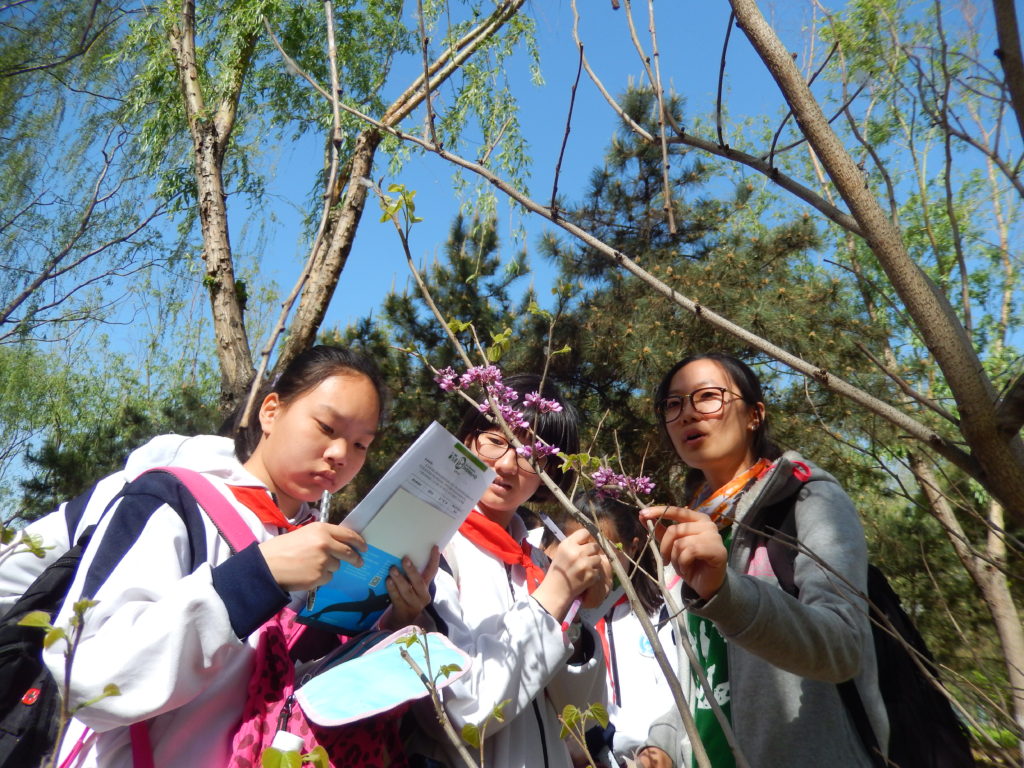 The Nurturing Nature's Roots & Shoots team has been abuzz with activities over the past three years. Their projects focus on providing field trips for students to experience nature, offering training courses for educators and leaders, and spreading environmental awareness through social media. In the past, they've created campaigns to grow plants, to minimize the use of wildlife products including elephant ivory and shark fin, among others
In 2016, they brought 320 middle school students to the Nanhaizi Wetlands for an Earth Day celebration. The students explored the wetlands, while completing activities and games. By the end of the trip, the youth had identified plants and birds, learned wetland mapping techniques, and helped record eco-conditions of the habitat. They also organized an educator training session that led to the teachers coordinating an entire Wetland Exploration Activity day at their local wetland.
This year, they hope to do similar activities and keep increasing their impact, with the aim of reaching 20,000 people! They will be hosting more field trips for local schools to places such as wetland reserves, botanical gardens and local parks. They will train educators on how to design and implement nature based activities, while empowering youth to solve local environmental problems. Plus, the Roots & Shoots Beijing presence on social media continues to post environmental tidbits to promote knowledge and inspire others to make a difference in their communities.
Hong Kong
In Hong Kong, Roots & Shoots groups are focusing on community mapping to encourage sustainable communities. Students embark on field trips throughout their neighborhoods to identify potential challenges for people, animals, and the environment. The team has been doing this for two years and last year, both local and international students engaged in Roots & Shoots activities. Not only that, but local community members took part in helping the students map and solve environmental problems.
For their community maps, the kids use paper and digital maps, depending on their age level. The older students are even utilizing virtual reality as a tool! The participants gain vital skills that apply to their everyday life, such as teamwork and observation. Plus, they develop map reading and creation skills, while connecting with nature.
Hong Kong's project goal is to allow students to get outside and experience the outdoors, instead of strictly learning inside the four walls of their classrooms. This way, they can address problems that relate to their communities, as well as the larger community of Hong Kong.
Shanghai
The first school organic garden in Shanghai was developed by the Roots & Shoots team. Started back in 2006, the school organic garden program has grown to 73 participating schools! With the help of volunteers, some schools now offer a semester-long garden class to teach students about where their food comes from and other environmental issues.
Since students eat food every day, the Roots & Shoots project uses food to stimulate young people's interest in nature. The students learn about topics such as earthworm composting and making natural pesticides, so they can learn the importance of protecting their environment. As an added bonus, kids learn about how their eating habits are important for creating a healthy lifestyle.
So far, Roots & Shoots- Shanghai has created this garden program, and complemented it with a bilingual textbook for educators. They continue to send volunteers to schools to teach weekly organic garden classes. There are big plans for 2017 too. Two interschool events will promote networking and community between program schools and a regional organic vegetable market will showcase their harvest and promote awareness throughout the community.

The organic garden has given their students a newfound appreciation for nature and how even ordinary kids can help stop environmental problems.
The Disney Conservation Fund and Roots & Shoots China collaboration has helped educate and inspire thousands of young environmental leaders. Roots & Shoots groups are empowering youth all over the world to help solve environmental problems. You can help kids develop a connection to nature by supporting Roots & Shoots groups through our donations and one-click campaigns.
And don't forget to go and see Born in China when it opens on April 21st in theaters..  For everyone who sees the film during opening week, Disneynature will make a contribution through the Disney Conservation Fund to help WWF to protect wild pandas and snow leopards in China.