Last Thursday at a news conference on Capitol Hill, the advocacy group Oceana announced a new bill to help protect sharks from extinction. Many were on hand to support this cause, including actor Morgan Freeman, who lent his voice to bring attention to the brutal practice of shark finning.
The Shark Fin Trade Elimination Act is bipartisan legislation that will ban the sale and trade of shark fins in the United States. While the U.S. already bans the practice of shark finning in U.S. waters, the U.S. does not prohibit the removal and sale of shark fins once the shark is brought to shore nor does it prohibit importing fins from countries without finning bans. Sharks have faced many threats in the 420 million years they have existed on our planet, but perhaps none greater than those posed by humans in recent years.
The statistics are staggering. An estimated 73 million sharks enter the global fin trade every year. The fins are cut off the body and saved for sale, and the body is dumped back into the ocean where it will ultimately die. It is a senseless and damaging practice to our ecosystem when you understand how vital sharks are to our seas. As apex predators, sharks are essential to regulation of the food chain. They help keep fisheries stable, maintain healthy coral reefs, and prevent the spread of disease and outbreaks by targeting sick or weaker individuals in the prey population. The presence of sharks in an ecosystem can even impact prey behavior through intimidation, which ensures that resources such as sea grass aren't overgrazed and depleted. They are absolutely key to keeping marine life in balance.
For 30 years, Discovery Communications has been guided by its purpose-driven mission and has committed to conservation efforts worldwide. In particular, it has had a special relationship with r shark advocacy. Their allure and mystery speaks to the heart of the stories we tell, which is why we are putting our full global support behind this legislation and creating opportunities for viewers to take action on this very important cause. This year, Discovery Communications has launched an advocacy site at www.SharkWeek.com/SaveSharks supporting the Shark Fin Trade Elimination Act. Tell your representatives to put an end to shark finning once and for all. The site also has many other ways to get involved, extending volunteer opportunities that match viewers' passions with good causes, and offering easy-to-use social media 'kits' to help spread the word and save sharks.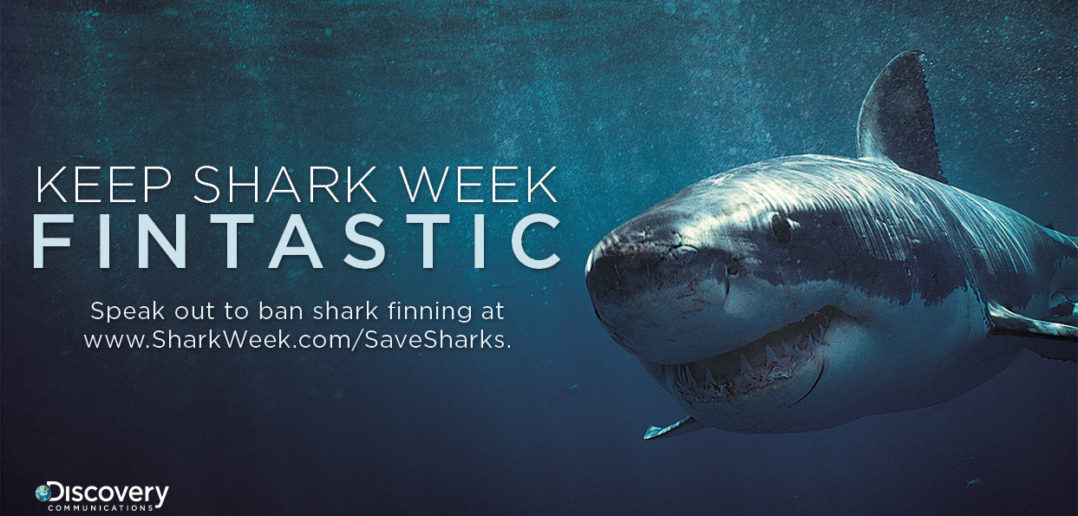 Sharks are an iconic species, beautiful, powerful, awe-inspiring and sometimes misunderstood. But Thursday's announcement shows how important these creatures are to our oceans and our planet. Please join Discovery Communications, Oceana, and the countless other advocates out there who understand that sharks are worth more alive. #FinBanNow