Who's changing the world? YOUth are! From pollution to habitat rehabilitation to increased access to education, young people everywhere are proving that wherever there are challenges, there is also always hope. The sky's the limit when it comes to the range of issues that young people not only care about, but are ACTIVELY doing something about, inspiring others to take action along the way. So who are these everyday heroes?
Being the Change
Every year, the Roots & Shoots program of the Jane Goodall Institute opens applications for bold changemakers to join the National Youth Leadership Council (NYLC). As a part of the application process, candidates are asked to submit an idea for a project to make a difference in their community. This year's group is inspired to tackle a diverse range of issues facing people, other animals and the planet we share. Members will dedicate their time to developing community action projects for issues like decreasing roadside litter, increasing access to education and even tackling climate change, to name a few. The coolest part is that each of these individuals has a desire to help other young people change the world, too.
In 2019, Roots & Shoots received more applications than ever before…This year, Roots & Shoots welcomes 19 brand new council members, for a total 33 members!
Meet The NYLC
NYLC members are a diverse and dynamic group of youth activists ranging from 8th grade through college from all over the country. It is here that Roots & Shoots provides these already passionate people with the tools, training and professional development they need to further develop their activism, voice and deepen their positive impact for people, other animals and the environment through service learning campaigns.

Introducing the 2019 Roots & Shoots National Leadership Council!:
New Members & Their Projects
Jonathan Liu – Arcadia, CA – Environmental Conservation
Daniel J. Randall – Sherman Oaks, CA – Green Spaces, Public Lands
Jessica W. Zhang – Fremont, CA – Gender Equality, Environmental Stewardship
Noah E. Weiss – Encino, CA – Environmental Stewardship, Technology Education
Claire Goodowens – Winter Park, FL – Eradication of gun violence
Kristina (Kristy) G.E. Trojak – Churchville, PA – Animal welfare, Habitat Rehabilitation
Vaidehi N. Phirke – Round Rock, TX – Environment, STEM
Madailein (Maddy) Gregg – San Marino, CA – Animal Welfare, Gender Equality
Shrida Pandey – Lafayette, CA – Community Building
Tanviz Devani – Hoover, AL – Education
Zachary (Zac) R. Baker – Harmony, PA – Education, Environmental Stewardship
Kelly Qiang – Marlboro, NJ – Animal Welfare, STEM
Margaret (Maggie) M. Odom – Kailua, Hawaii – Conservation, Gender Equality
April C. Zhang – Oro Valley, AZ – Girls in STEM
Mijhani A. Asare – Bronx, NY – Children's Literacy and STEM
Ashley Lin – Vancouver, WA – Entrepreneurial Education
Abby L. Rogers – Apex, NC – Social Justice
Nicole (Nikki) J. Rosenfeld – Weston, MA – Girls Who Code, Girls in STEM
Virginia D. Johnson – Pittsboro, NC – Environmental Stewardship, Animal Welfare

Returning Members & Their Projects
John A. Recedez – Los Angeles, CA – Environmental Stewardship, Youth Well-Being
Abby J. Abrahamson – Rehoboth, MA – Fracking, Access to Menstrual Products/care
Anna E. Schilling – Lake Bluff, IL – Environmental Stewardship
Camille (Cami) Sylvester – Berkeley, CA – Environmental Stewardship
Elizabeth (Ellie) Avila Ramirez – Brooklyn, NY- Economic Access
Jonathan (Stewart) S. Massey – Opelika, Alabama – Environmental Stewardship, Education
Lauren (Piper) P. Christian – Salt Lake City, UT – Environmental Stewardship, Conservation
Olivia L. Najarian – Dexter, MI – Women's Access to Education
Olivia R. Colombo – Boston, MA – Climate Change, Environmental Stewardship
Rachel H. Lind – Los Angeles, CA – Education
René LaPointe Jameson – Medford, MA – Environmental and Social Justice
Sarah M. Brabec – Novi, MI – Environmental Stewardship, Endangered Species
Yanni Pappas – Boston, MA – Environmental Stewardship, Animal Welfare
Yihan (Wendy) Wu – Cambridge, MA – Environmental Science & Stewardship
The NYLC Turn Hope Into Action
This community of changemakers will turn their passion for the planet and its inhabitants into campaigns to raise awareness about supporting refugees, ways to recycle used mobile phones, help rescue wildlife and so, so much more. How do they do it? The Roots & Shoots 4-step Formula for service learning helps them develop action projects in their local communities by thinking about the things that matter most to them and ways to build solutions. It also supports their ability to serve as compassionate examples for their peers.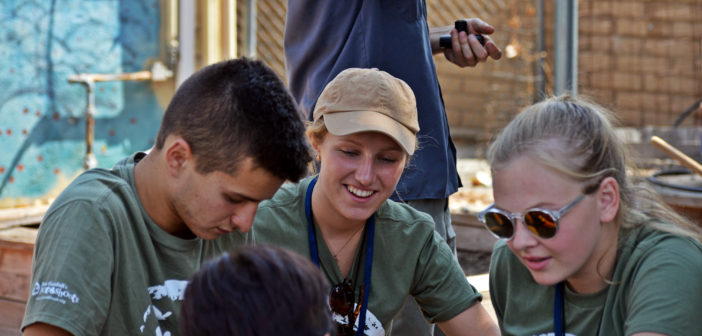 Through this model, the NYLC is a critical piece in the program's ability to inspire youth activists all over the country to take action on issues they care about, and introduce Roots & Shoots as a vehicle of change for young people of all ages. During their time on the council, members will engage in public speaking events and plenty of community service hours, alongside project development. The NYLC definitely proves Dr. Jane's belief that, "Every individual makes a difference, every individual has a role to play."
Want to Be Part of the Roots & Shoots Movement?
The NYLC is a truly unique super squad of really thoughtful and motivated people from all over the country. What's super great about the group is that the application review committee is comprised of current NYLC members, meaning that each council chooses the next. The committee considers many factors, including previous Roots & Shoots program involvement, involvement in their local communities, and of course the R&S compassionate traits.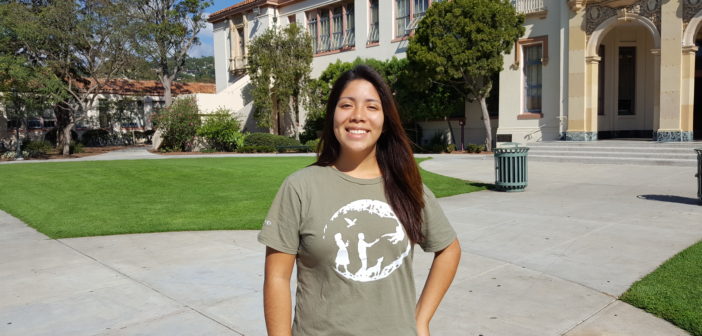 Thinking about applying for the next NYLC? Learn more about the true impact of the NYLC and here is some insight from a former council member! Applications for the next round will be open this Fall!
Just Getting Started?
The thought of starting your own project can be intimidating. Never fear! Roots & Shoots has many tools for every experience level, especially if you're just starting your journey, and are looking for a few pointers about how to take action in your community! Start here:
---

The Jane Goodall Institute is a global community conservation organization that advances the vision and work of Dr. Jane Goodall. By protecting chimpanzees and inspiring people to conserve the natural world we all share, we improve the lives of people, animals and the environment. Everything is connected—everyone can make a difference.